Hey!
Welcome to my 2017 round-up! I just wanted to pop in and share with you 2017's most popular recipes on The Cook Report. This has been my second year of blogging and it's been a really fun one with lots more growth than 2016. Here's hoping that 2018 is even more exciting.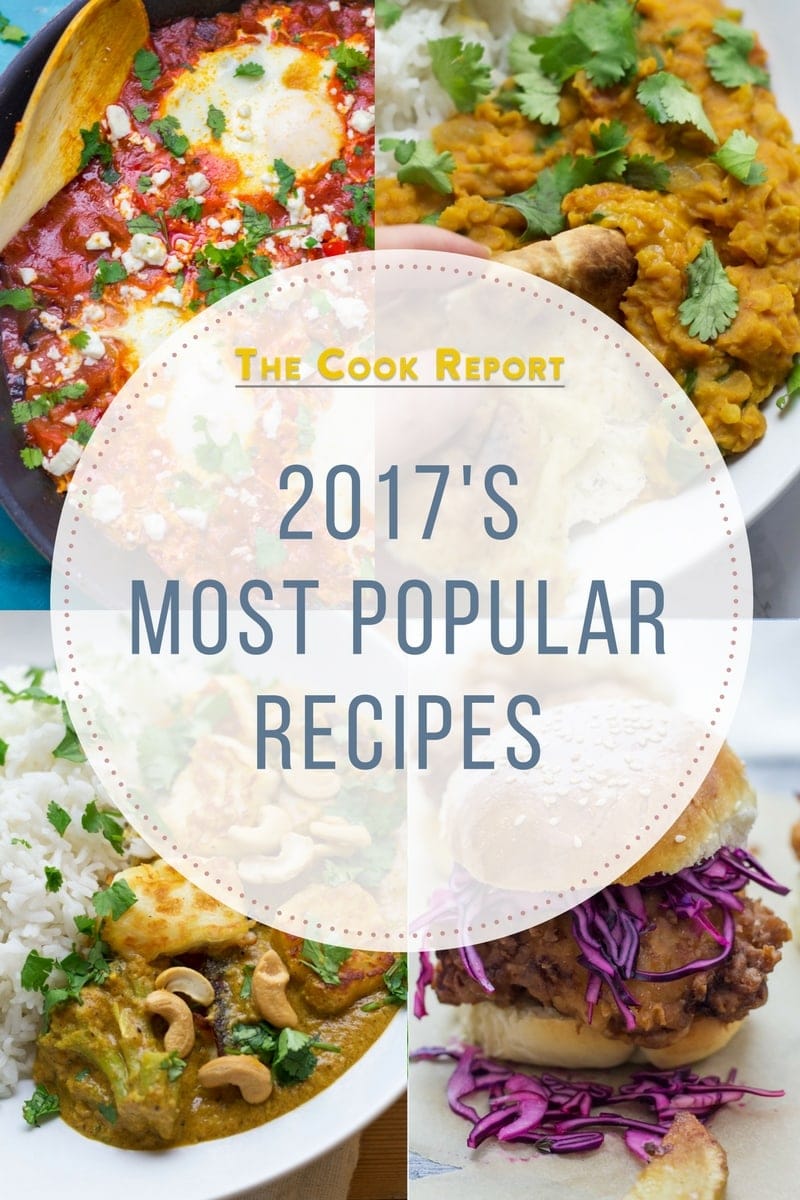 2017's Most Popular Recipes
10. Quick and Easy Leftover Turkey Curry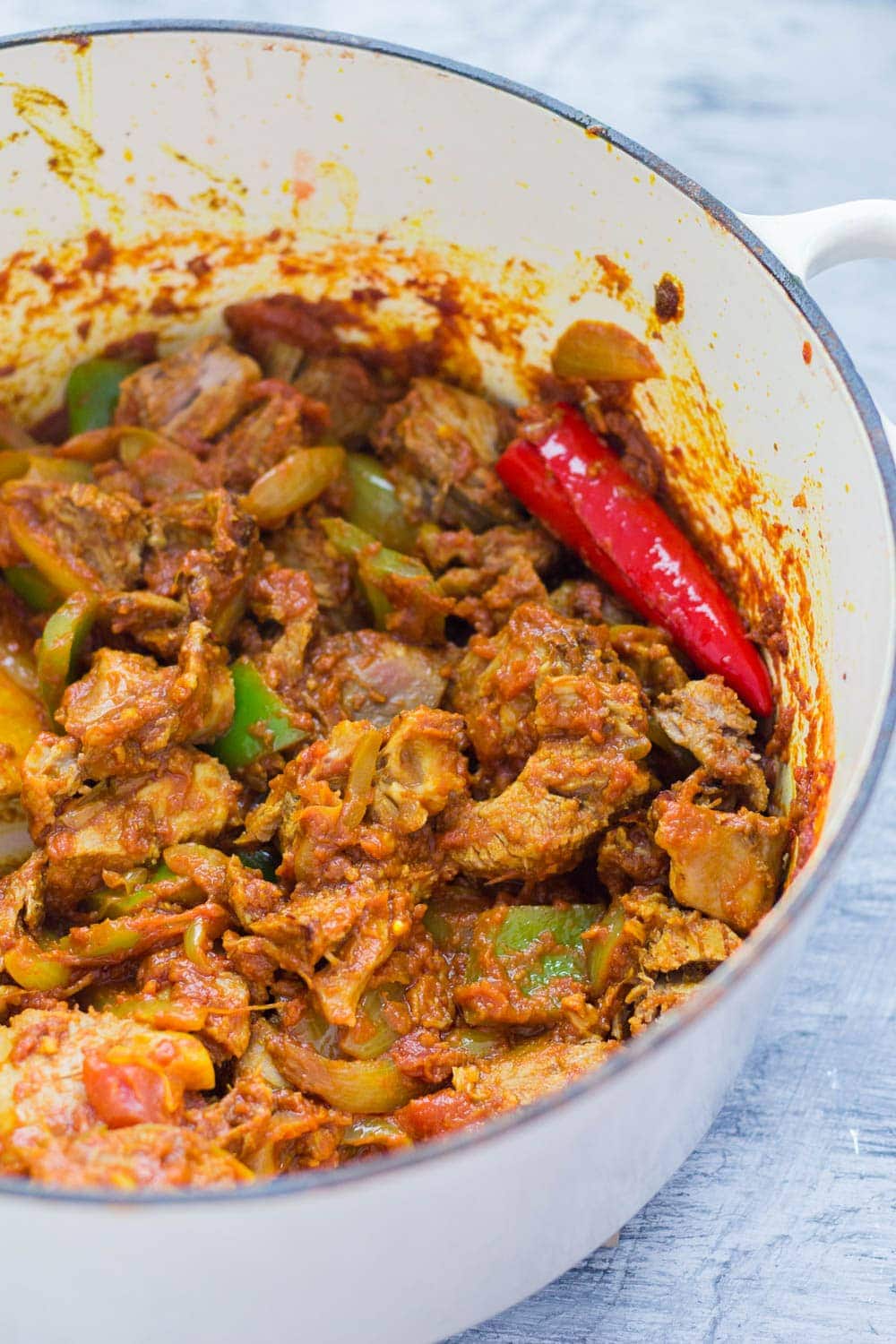 Lisa said: "The flavors in this curry are amazing! It's almost worth making a turkey just so I can make this for dinner. Or maybe just buy some turkey pieces and cook them."
9. Smoky Chorizo Shakshuka with Feta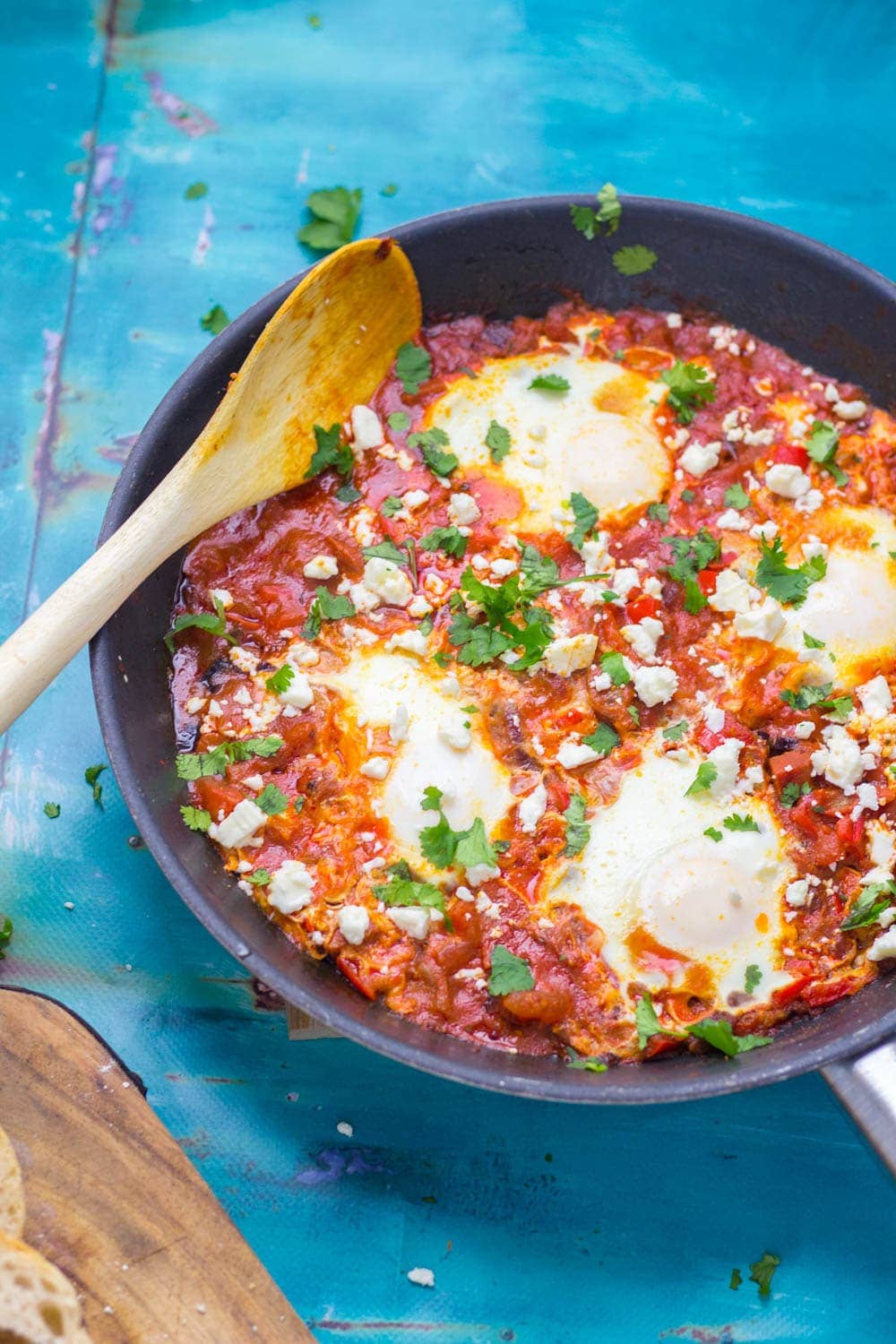 Marsha said: "I just wanna grab some bread and get dipping! Looks so good!"
8. Rum Battered Fish with Sweet Potato Fries & Coconut Curry Sauce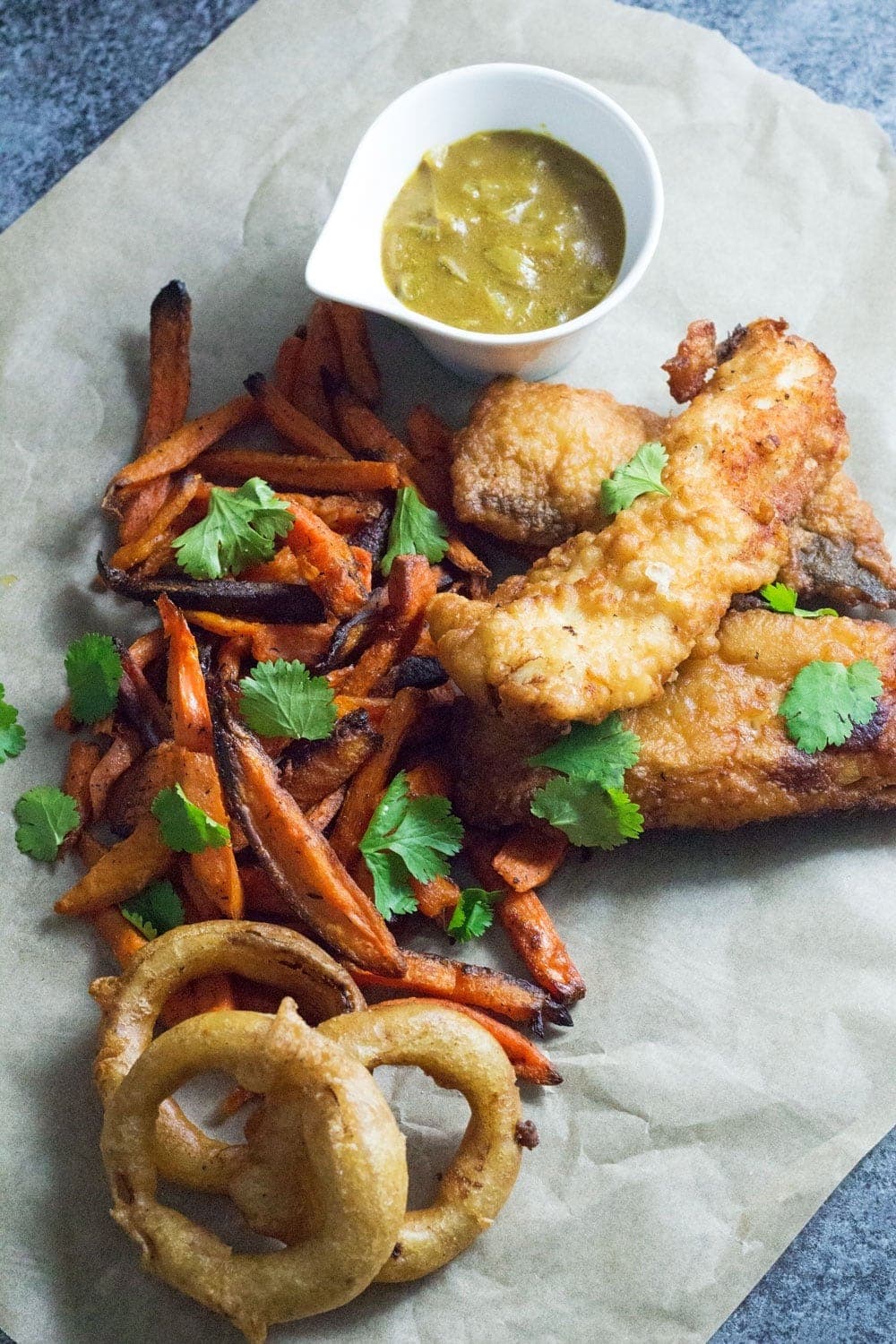 Nicola said: "Everyone's heard of beer-battered fish, but rum?! What a creative idea! Love the sweet potato fries and curry sauce, too. Definitely going to have to make this asap!"
7. Pasta & Chickpea Soup with Cheesy Toasts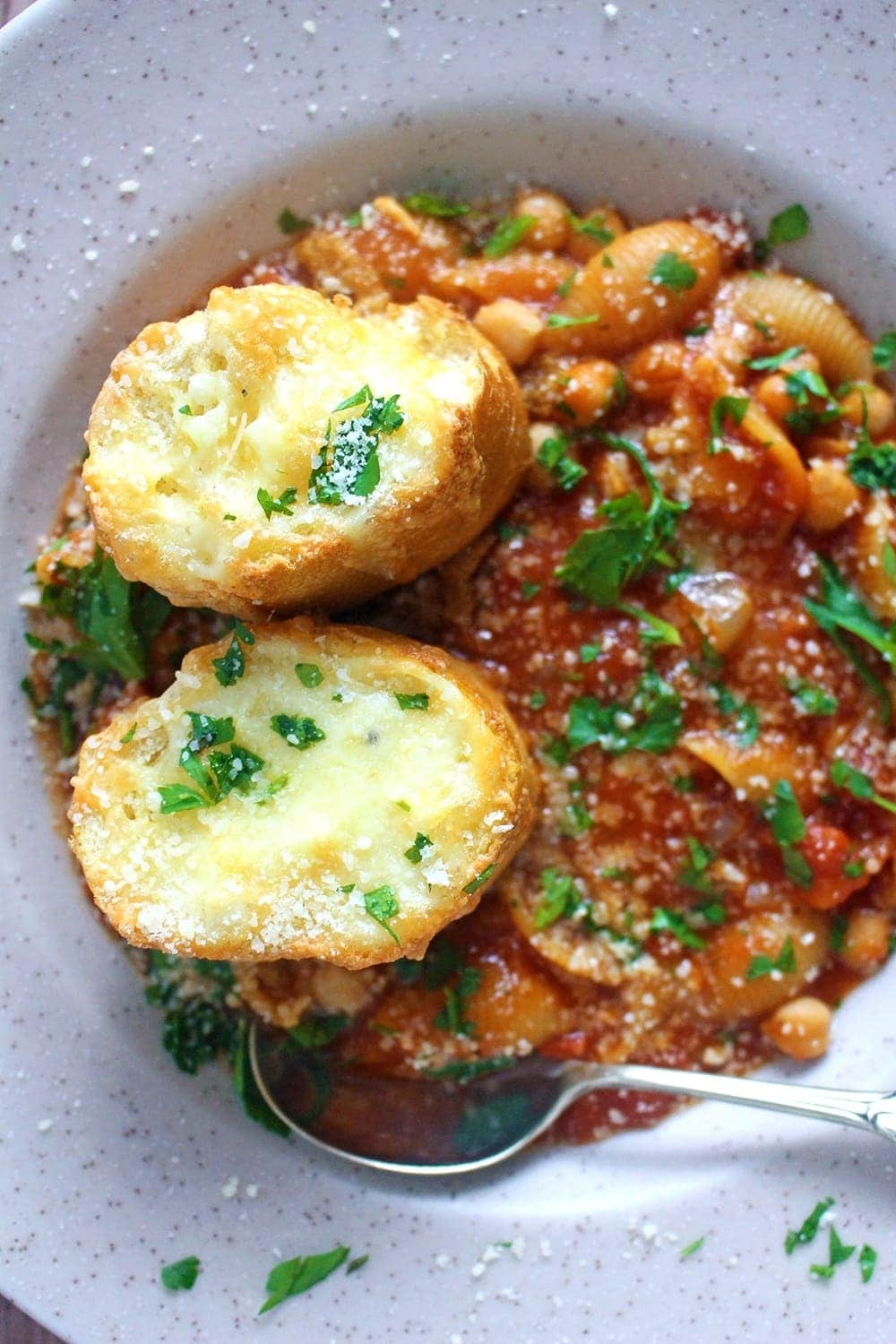 Vicky said: "I'm all about soups so no need to disguise it for me with any additional meat or anything else – I am always happy to eat my soup as a full meal! I'll have bowl after bowl and I know I'd love this pasta chickpea soup! YUM!"
6. Healthy Red Lentil Dal with Spinach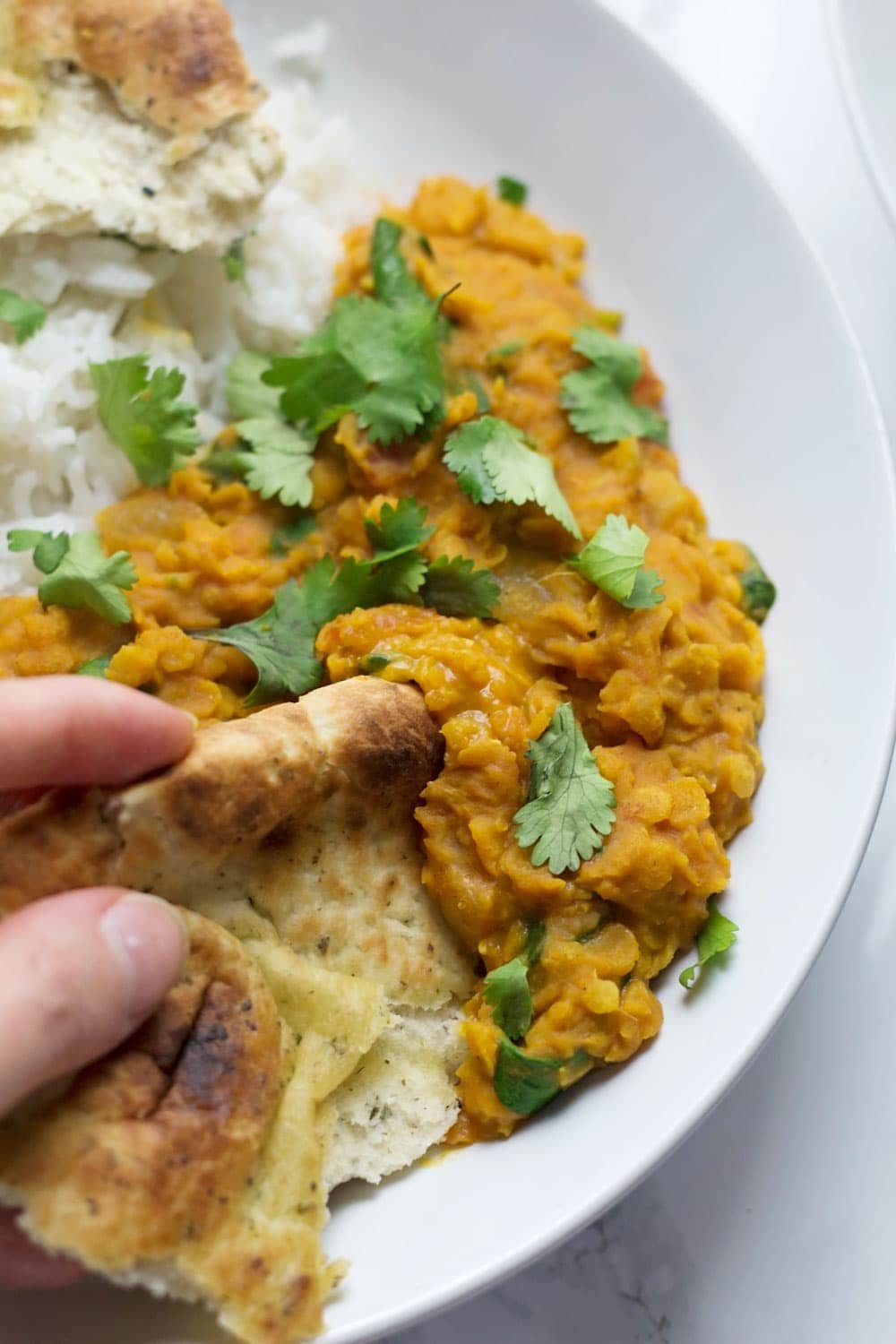 Dahn said: "This looks great, the only reason I don't order curry dishes more often when I eat out is because I know how fattening they can be but this recipe is perfect.. all the flavor and super healthy"
5. Buttermilk Fried Chicken Sandwich with Cabbage Slaw & Sriracha Mayo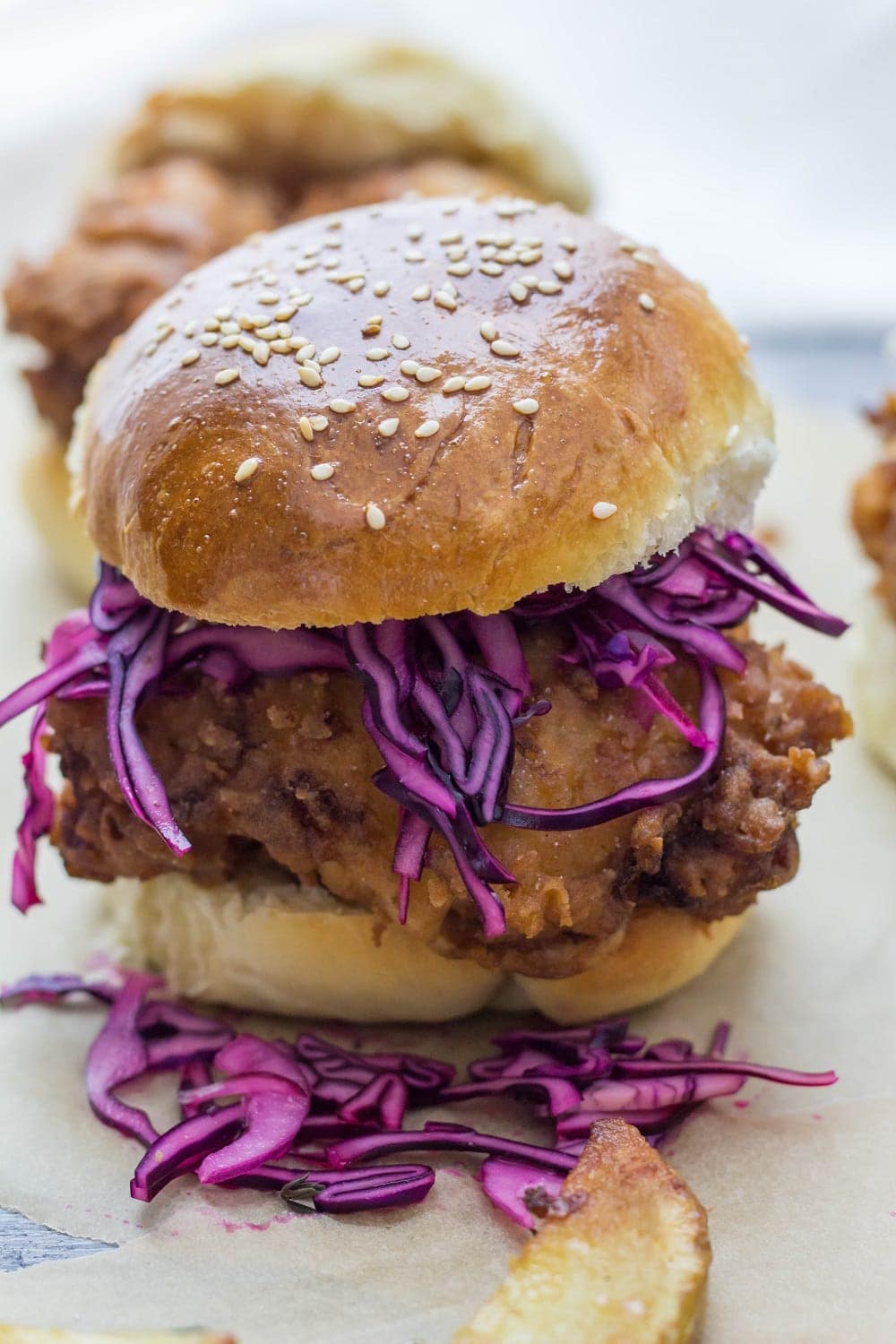 Linda said: "Wow what a great combination of ingredients and flavors! Your pictures are making me hungry, I' ll need to give this recipe a try as soon as I can 🙂"
4. Lemon Garlic Sour Cream Pasta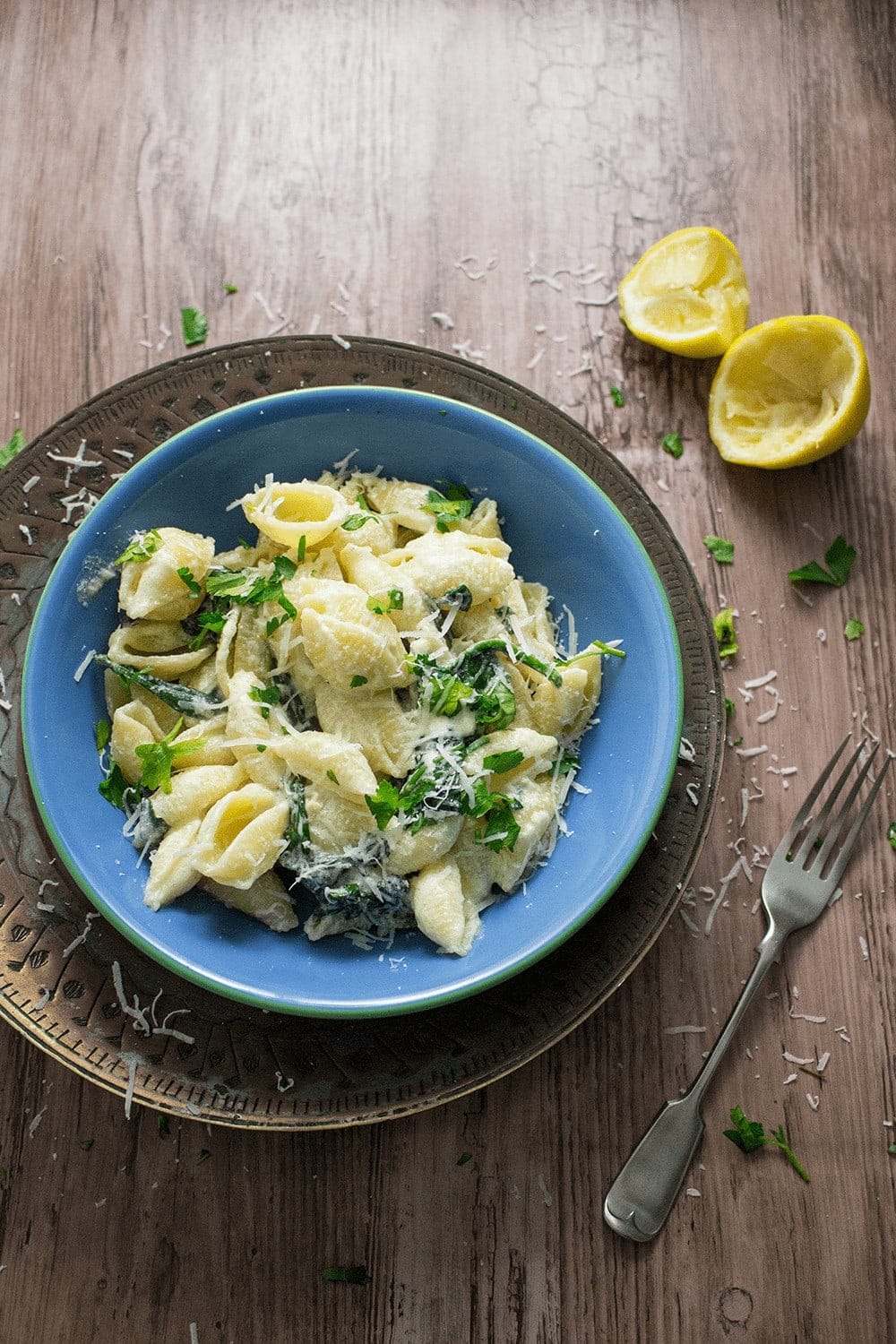 Charlie said: "Just finished eating this and it was gorgeous!! The boyfriend loved it, too, which is a first for home cooked food."
3. One Pot Pasta with Chicken, Spinach & Mushroom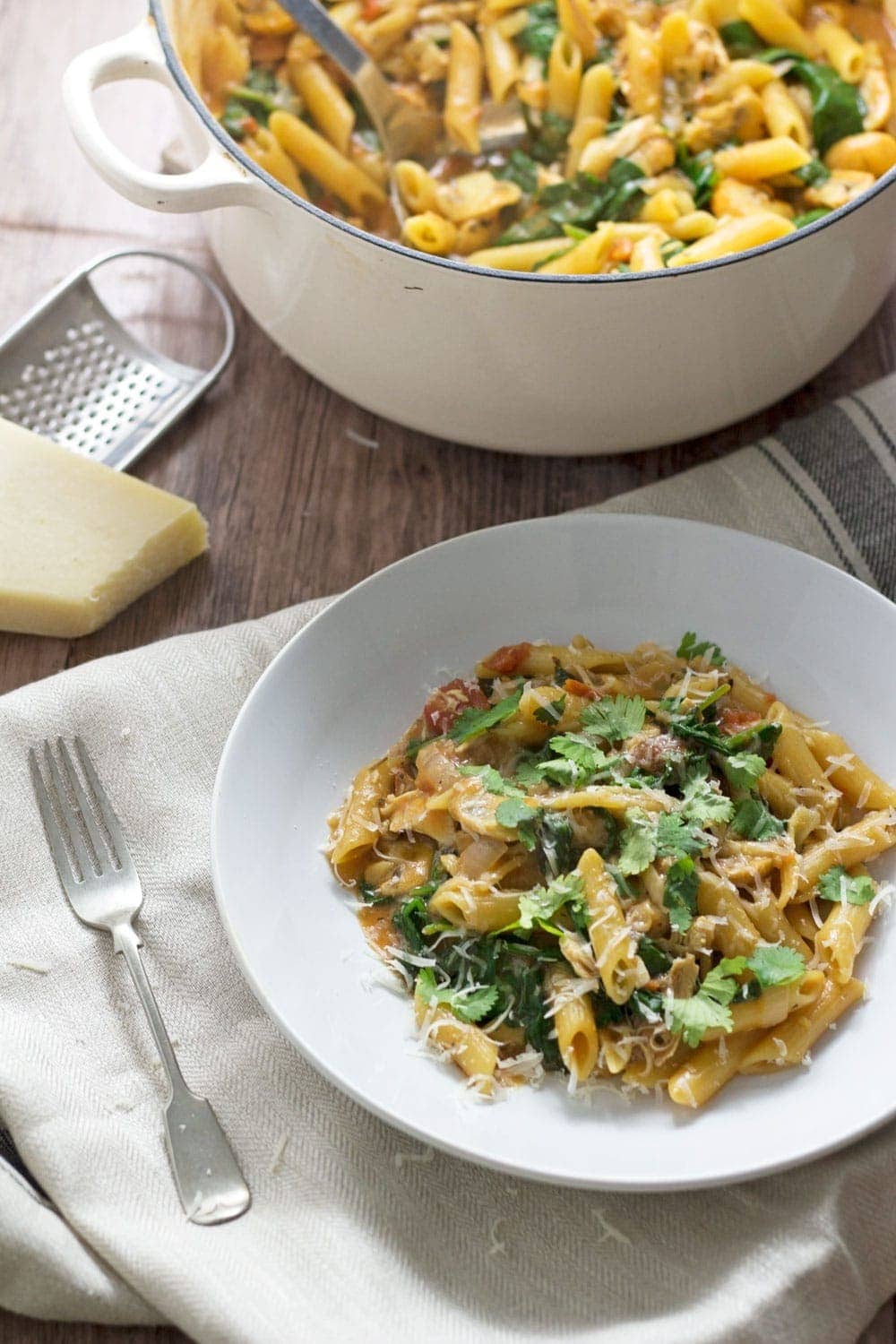 Lynn said: "Such a tasty way to use up those chicken thighs Amy. Penne is one of my favorite pastas. It brings back memories of my first date with the hubby."
2. Cashew Nut Curry with Halloumi & Broccoli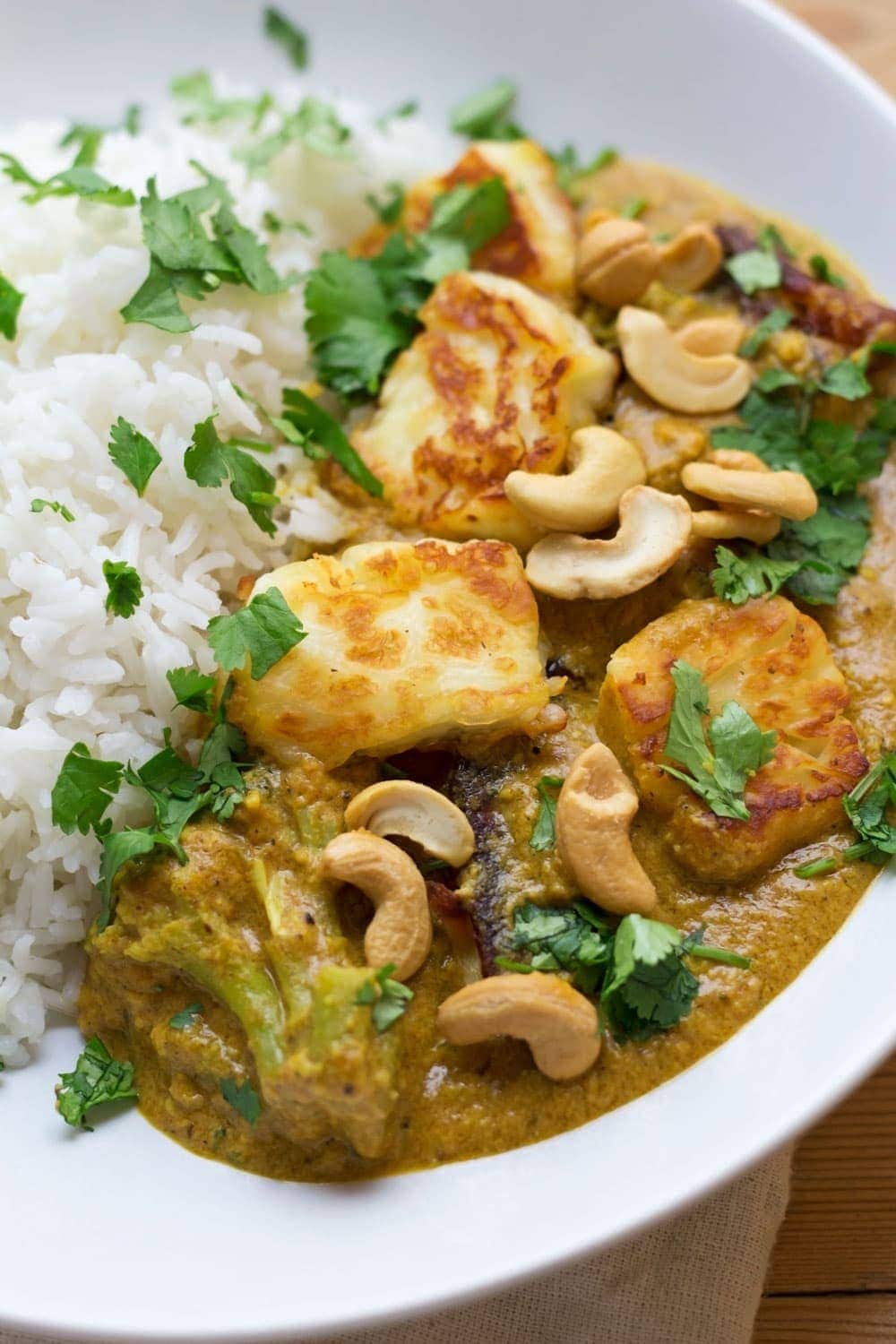 Brianne said: "I made this and froze it for a few days without the rice. We just ate it and OMG the best curry I have eaten! And I am a huge curry fan. Tried curries the world over. Thank you so much for this recipe!!"
1. Tomato and Halloumi Bake with Courgette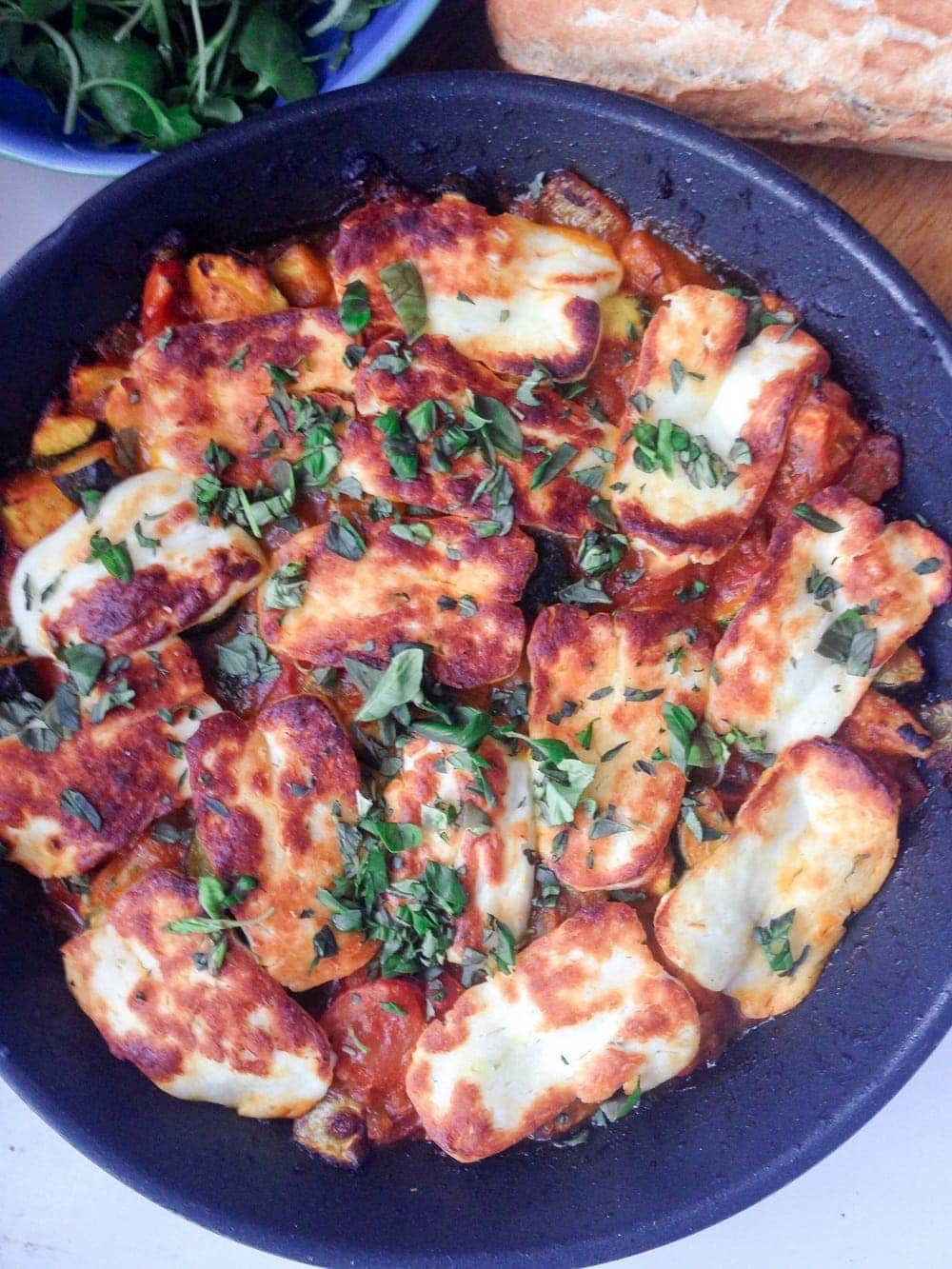 Lynn said: "I'm always looking for new tasty vegetarian recipes and here you've hit the target. I've made it several times now, served with tomato and olive focaccia and green salad. Everyone loved it. Thank you for this lovely recipe."
Happy New Year lovely people! Thanks for reading along with me this year, I hope 2018 is wonderful for you.