Let's be honest, the best thing about any holiday is the food. Will and I have got this holidaying business down by now and food is pretty much the daily focus (much like my everyday life to be honest).
We're currently taking a trip around California. LA was our first stop and included some amazing food!
First stop was Scrumptious Cafe and Bakery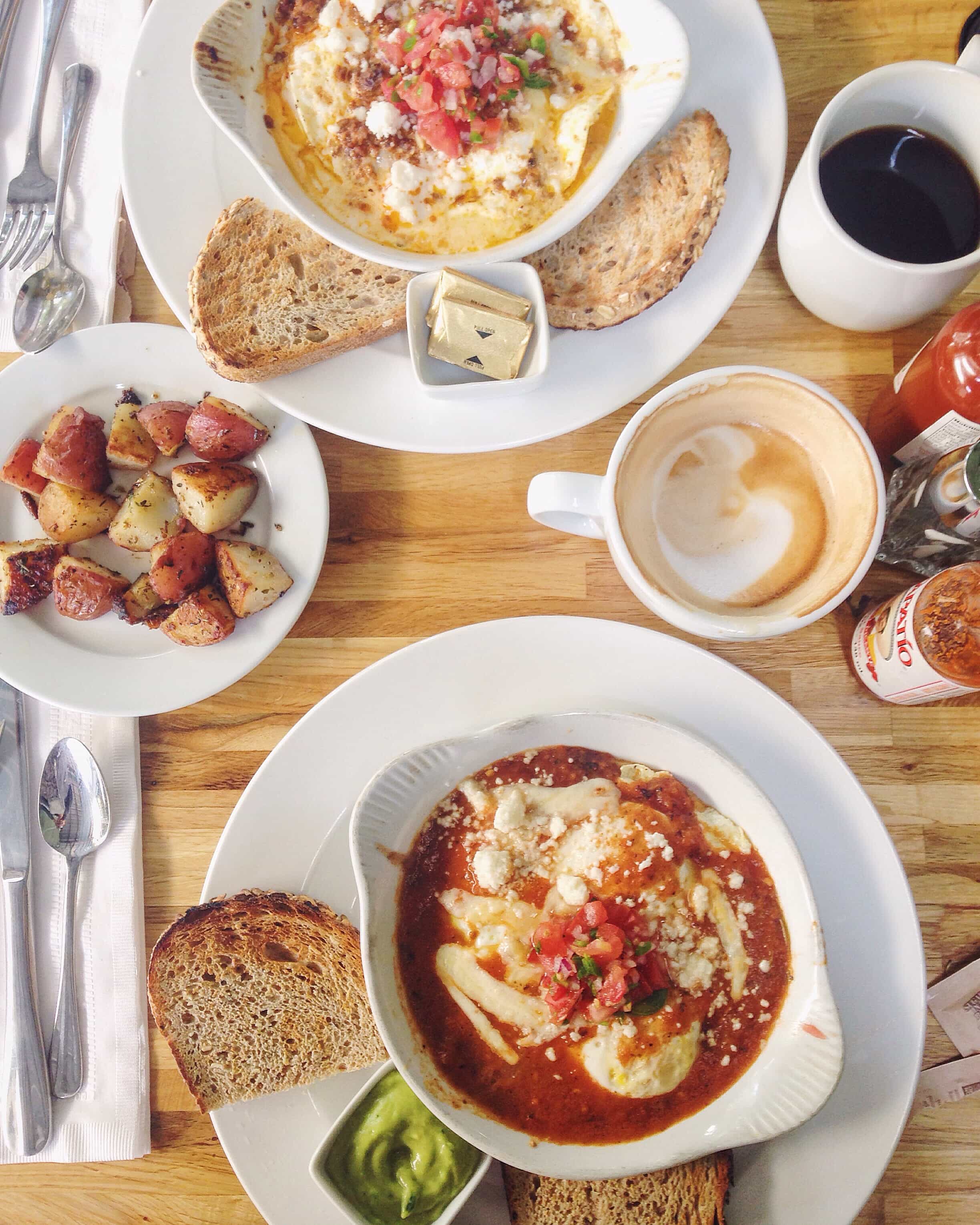 On the first morning in LA we were excited for pretty much anything to eat after only managing some crappy pizza the night before and waking up extra early thanks to jet lag. After a bit of research we decided to try out the famous Griddle Cafe and engage in some serious carbs. Unfortunately there was a huge queue when we arrived, jet lag and extreme hunger did not allow for the 45 minute wait so we decided to look around for something close by. As much as I wanted to try out The Griddle Cafe I'm equally as happy to have found this cute little cafe. I had the huevos rancheros (pictured at the bottom) and Will had baked eggs with chorizo (at the top). There were so many great things about this meal. Maybe it was that we were sitting outside for the first time since last summer. Or maybe it was just because we were in first day of holiday euphoria. Whatever it was, both egg dishes were delicious and came with toast and roasted potatoes on the side, the coffee was also really tasty.
That evening we went to Ham Ji Park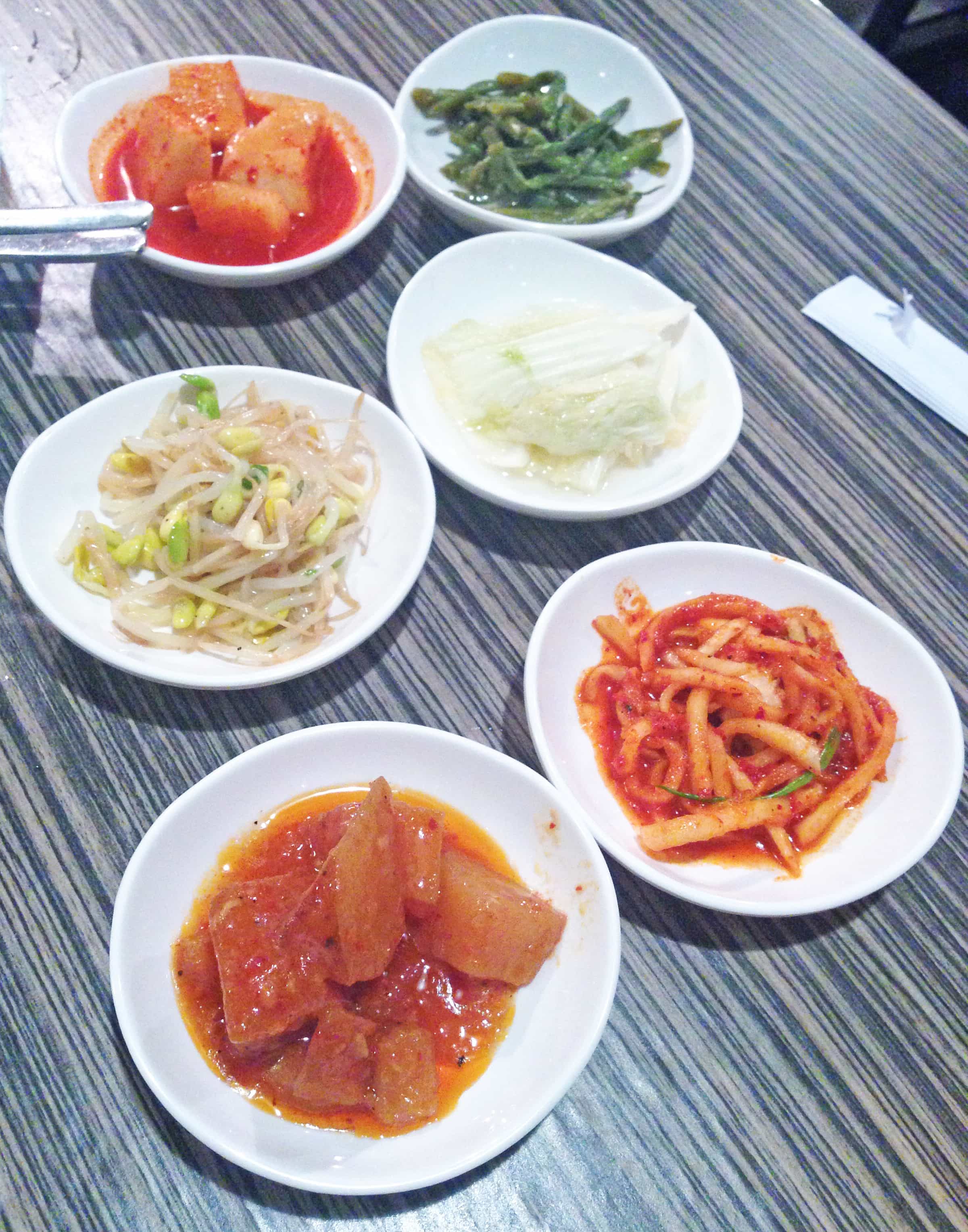 I've never had proper Korean food before. I don't know if it's just not as much of a thing in the UK or whether we've just never been to the right places but after this meal I'll be hunting Korean food out back in London. The service here was very prompt, very different from the chatty service you come to expect in the U.S., but everything came out quickly and was delicious so definitely no complaints here. They start off by bringing out a variety of pickled vegetables and kimchi type things which we were excited to try having never really had the opportunity before.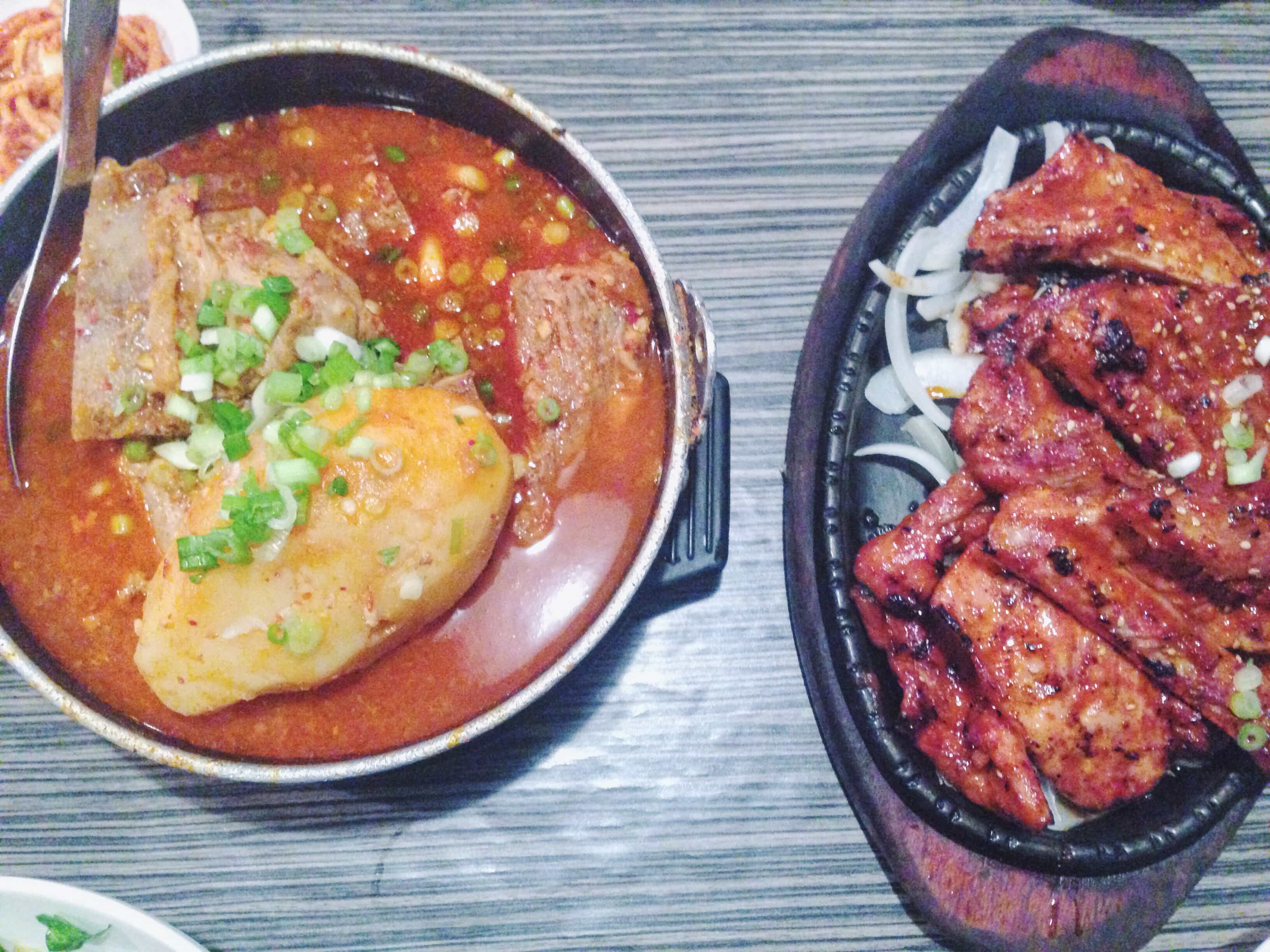 For our meal we went for the two things which had been recommended in the reviews we'd read before going - pork neck and potato stew and pork spare ribs. They were both insanely good. I've honestly never tasted a sauce like the one in the stew, it was so tasty and the perfect level of spicy. The meat fell apart with the poke of a chop stick. The ribs are quite different from the ones you would expect from a traditional bbq restaurant. They don't fall off the bone in the same way but the flavour is amazing. Everything came with rice and there was so much food we ended up taking a lot of it back to our airbnb which meant it was great value for money as well!
Tuesday's breakfast came from Metro Cafe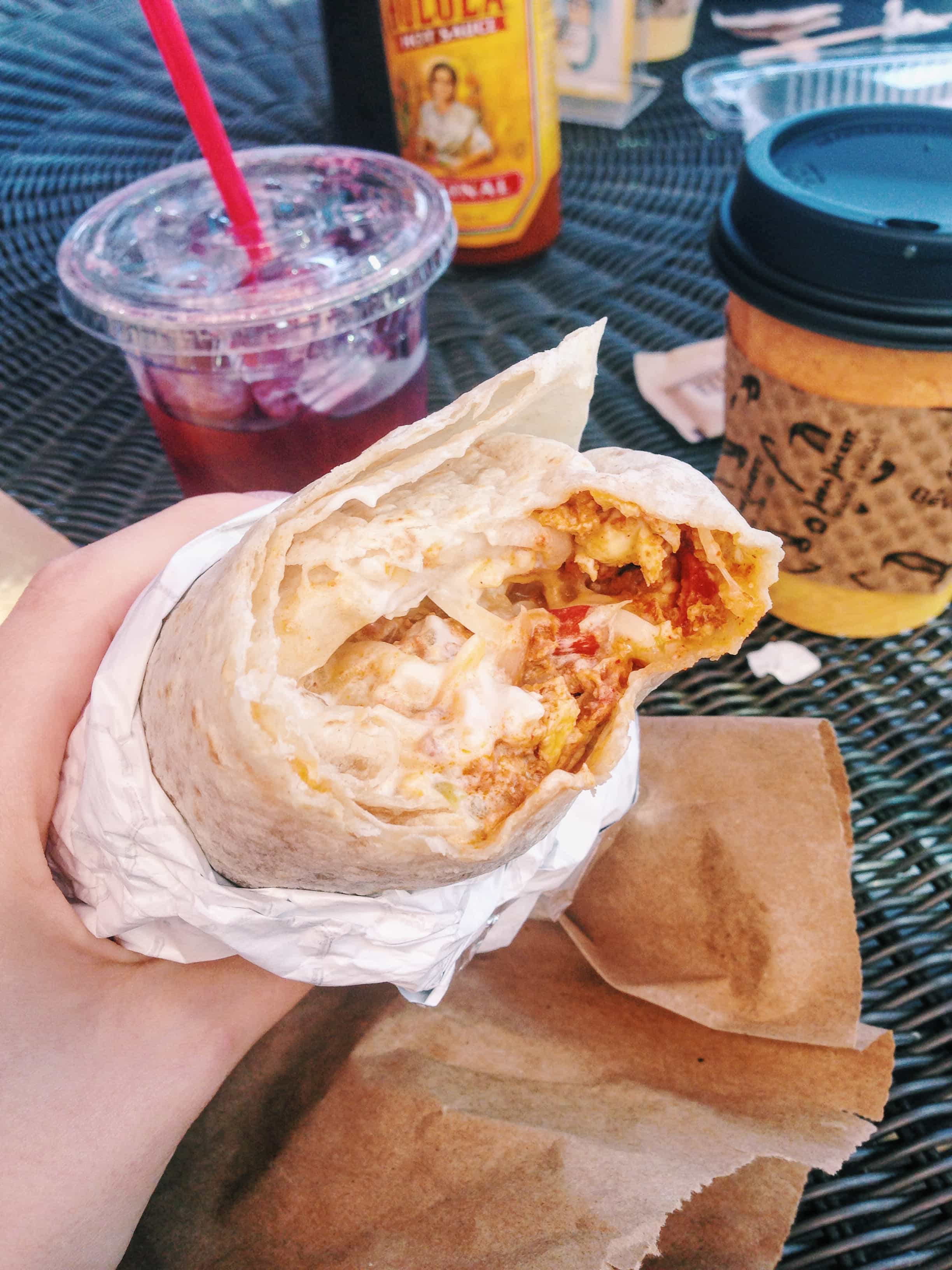 The best thing about this place has to be the service. The manager was super friendly and we got our food really quickly, he even gave me a free refill of my iced tea which hadn't been advertised on the menu. I had a chorizo breakfast burrito which was tasty and very filling, setting me up perfectly for a day of sightseeing.
That evening we had tickets to see Nick Offerman (who was amazing, by the way) so we went for an early dinner at Sushi by H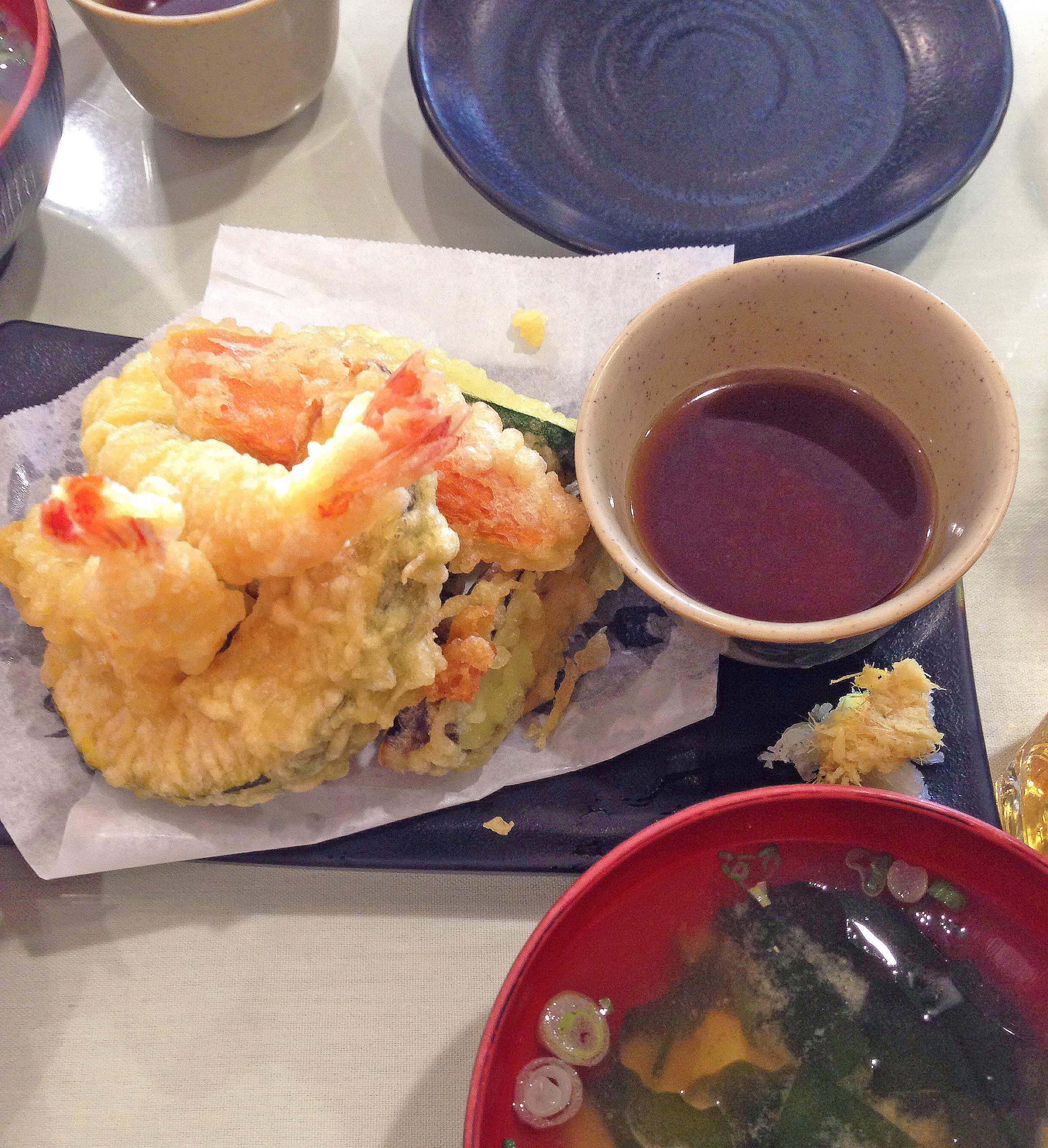 We started with shrimp and vegetable tempura. Tempura is probably one of my favourite foods. This one was no disappointment. It was light and crispy and the prawns were massive (although you did only get two) plus there was a great selection of different veg.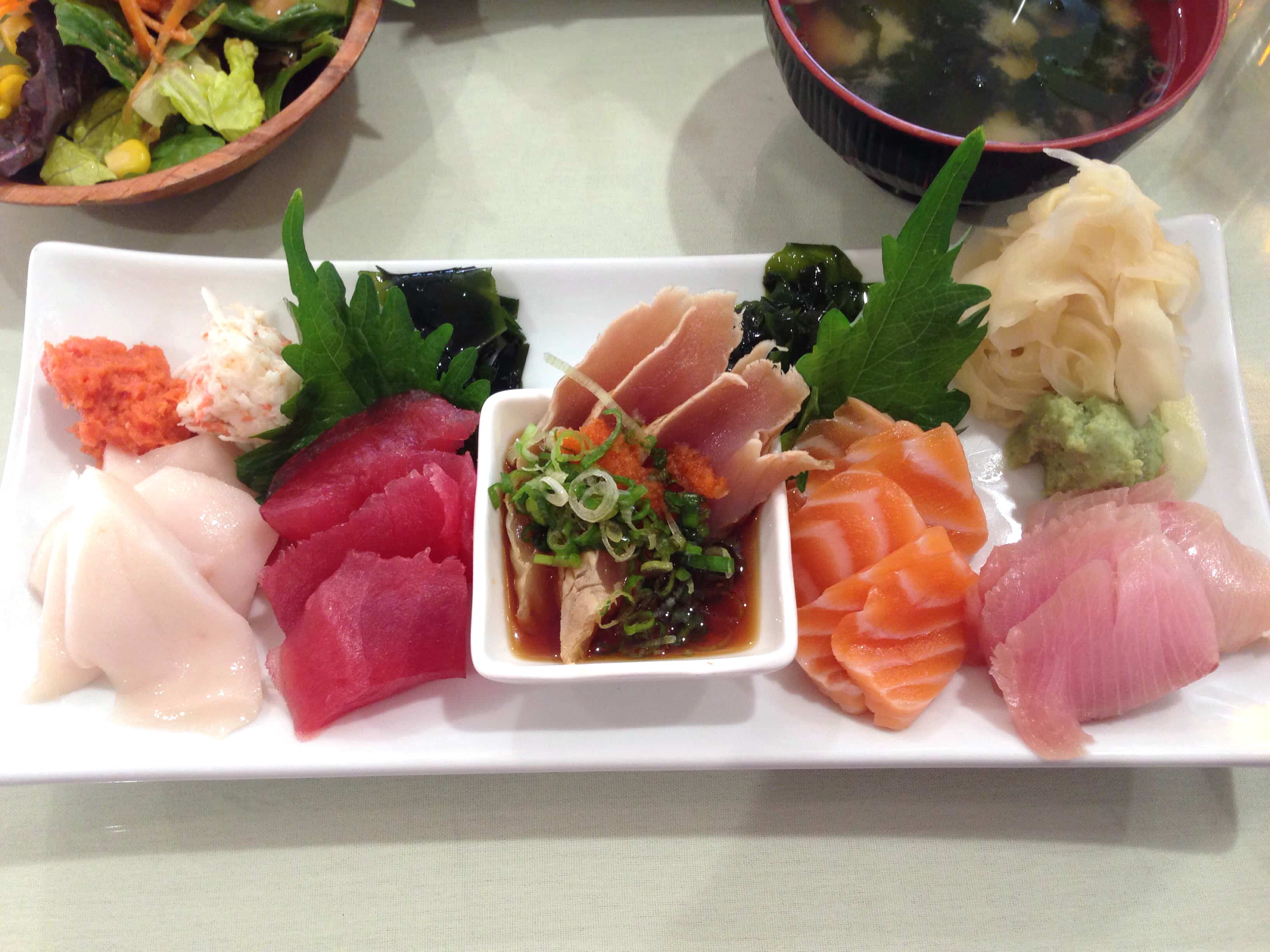 We then went for two of their platters for main. The sashimi and sushi platters. Oh man, there was so much food. The sashimi platter especially was packed with so many different types of fish and loads of each one which was really great since we wanted to try as much as possible. The sushi platter was also really good with a really generous serving size. As usual we probably ordered more food than we needed but at least we got to try loads of different things and the prices were pretty reasonable for the quality of the food.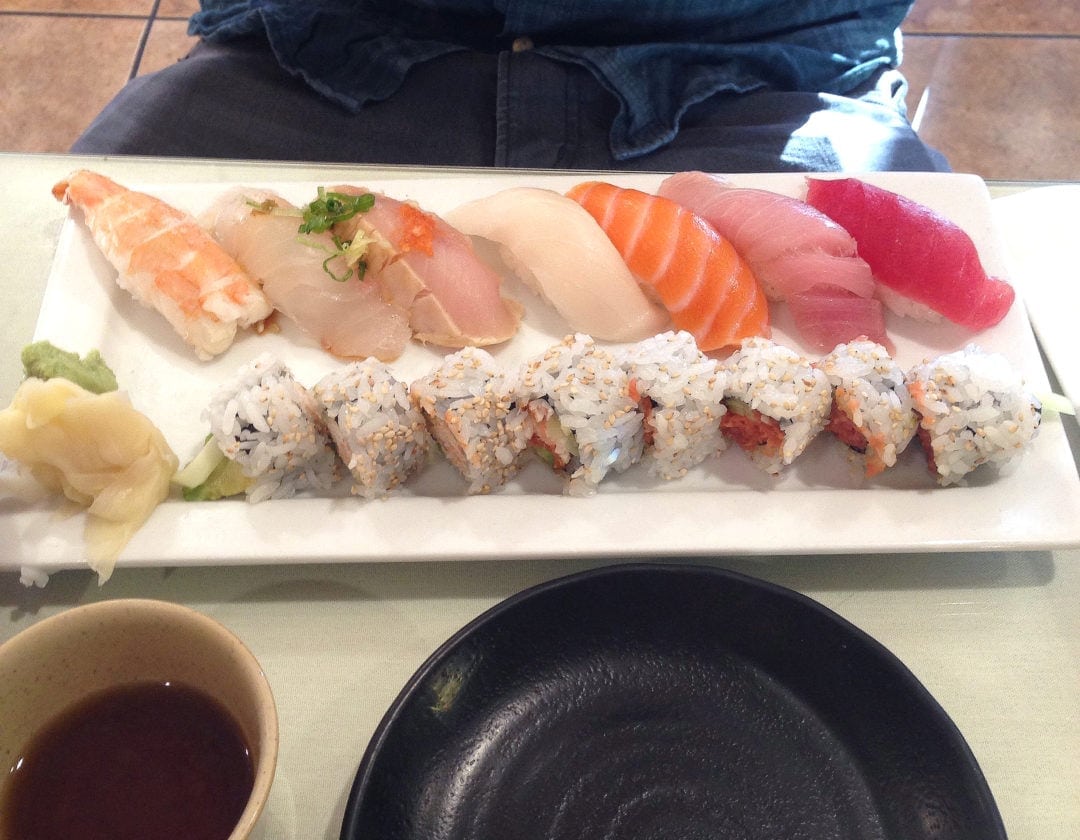 Coming up soon...LA Part 2, San Jose, San Francisco and San Diego!