K Food is the new cookbook from Da-Hae & Gareth West. Described as 'Korean home cooking and street food', it's the perfect cookbook for any Korean food lover.
Sometimes a cookbook is just so fabulous I can't stop thinking about it. I obsess over all the recipes I'm going to make from it and it generally just feeds my food obsessed brain.
K Food is one of those cookbooks.
Since Will and I went for Korean food in Los Angeles we've become obsessed with it. Hands up who else thinks that gochujang is the best ingredient in the world! As soon as I saw K Food online I had to get it immediately.
K Food is made up of the kind of delicious, indulgent, ridiculous food that you'd hope for. Being a general book nerd I not only love the recipes but the genuine beauty that is this book. The colour, the typography, the inside covers, the photos. It's a really lovely book.
There are so many recipes I'm dying to try. From sides dishes like tomato kimchi, pork dumplings and stir-fried chilli aubergine to amazingly indulgent main dishes such as sticky, spicy pork ribs, twice-cooked crispy pork belly and prawn po'boy with yuja mayo. There are so many I want to try, in fact, I'm considering going all Julie and Julia and turning this blog into a mission to try every recipe in the book!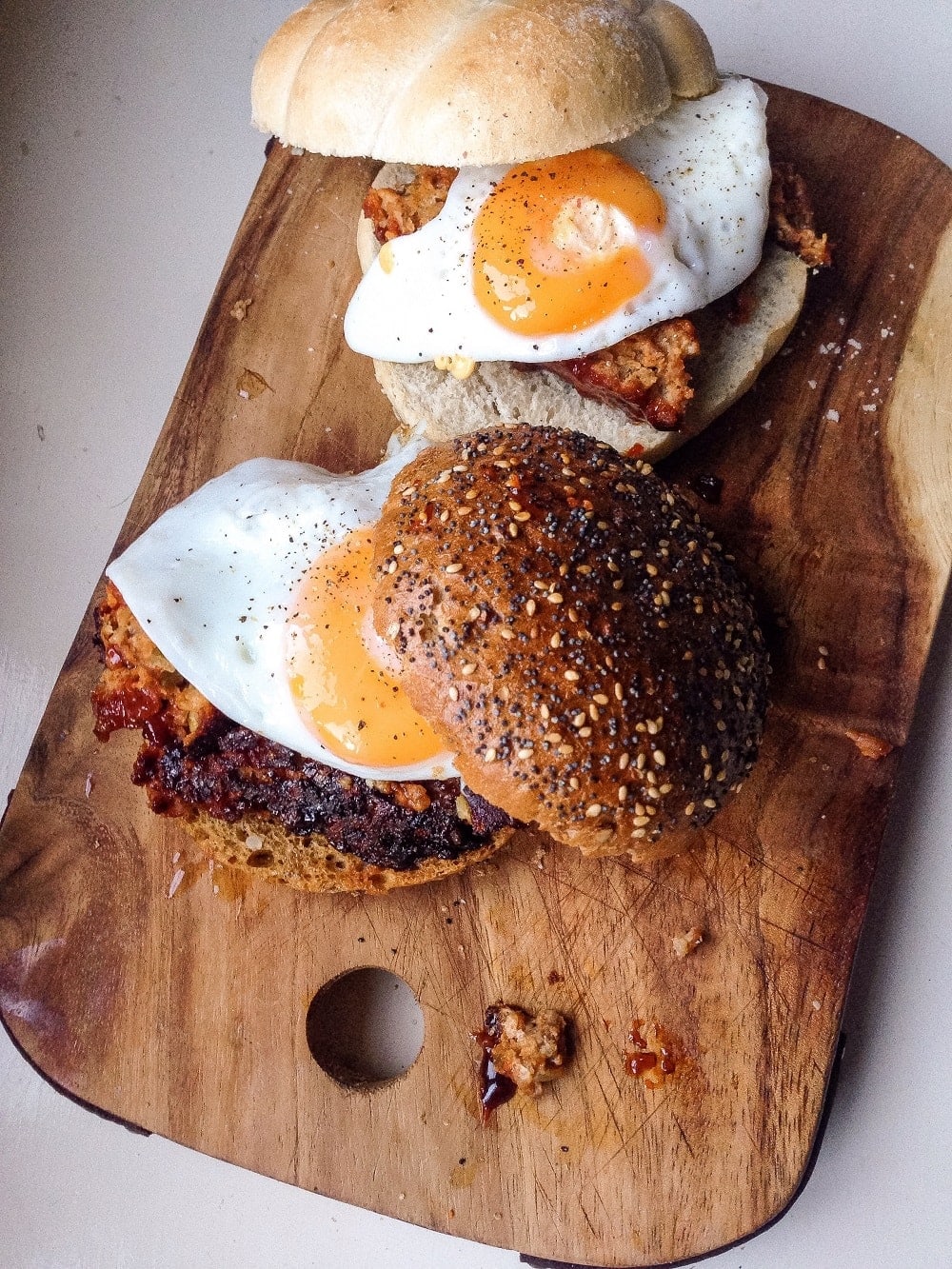 So, after the almighty struggle to decide which recipe to try first, I decided on gochujang meatloaf. I don't think I've ever even tried meatloaf before but something about the sound of pork mince mixed with gochujang and then baked with a sticky glaze served in lightly toasted rolls and topped with a runny fried egg...well I was sold.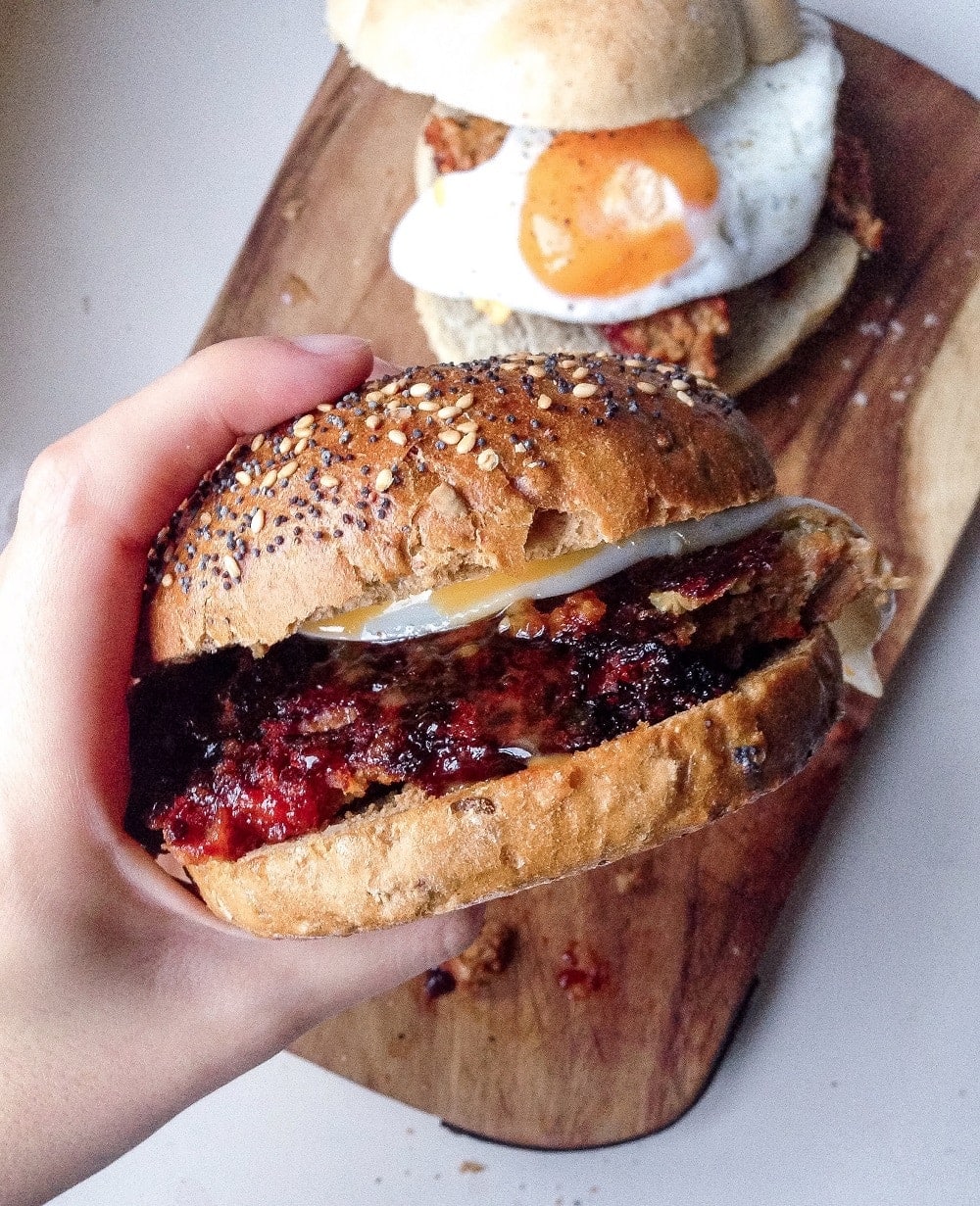 For lunch the next day I threw together a quick pickled red onion to go in sandwiches with the meatloaf. The tanginess was perfect to offset the rich sweetness of the meatloaf.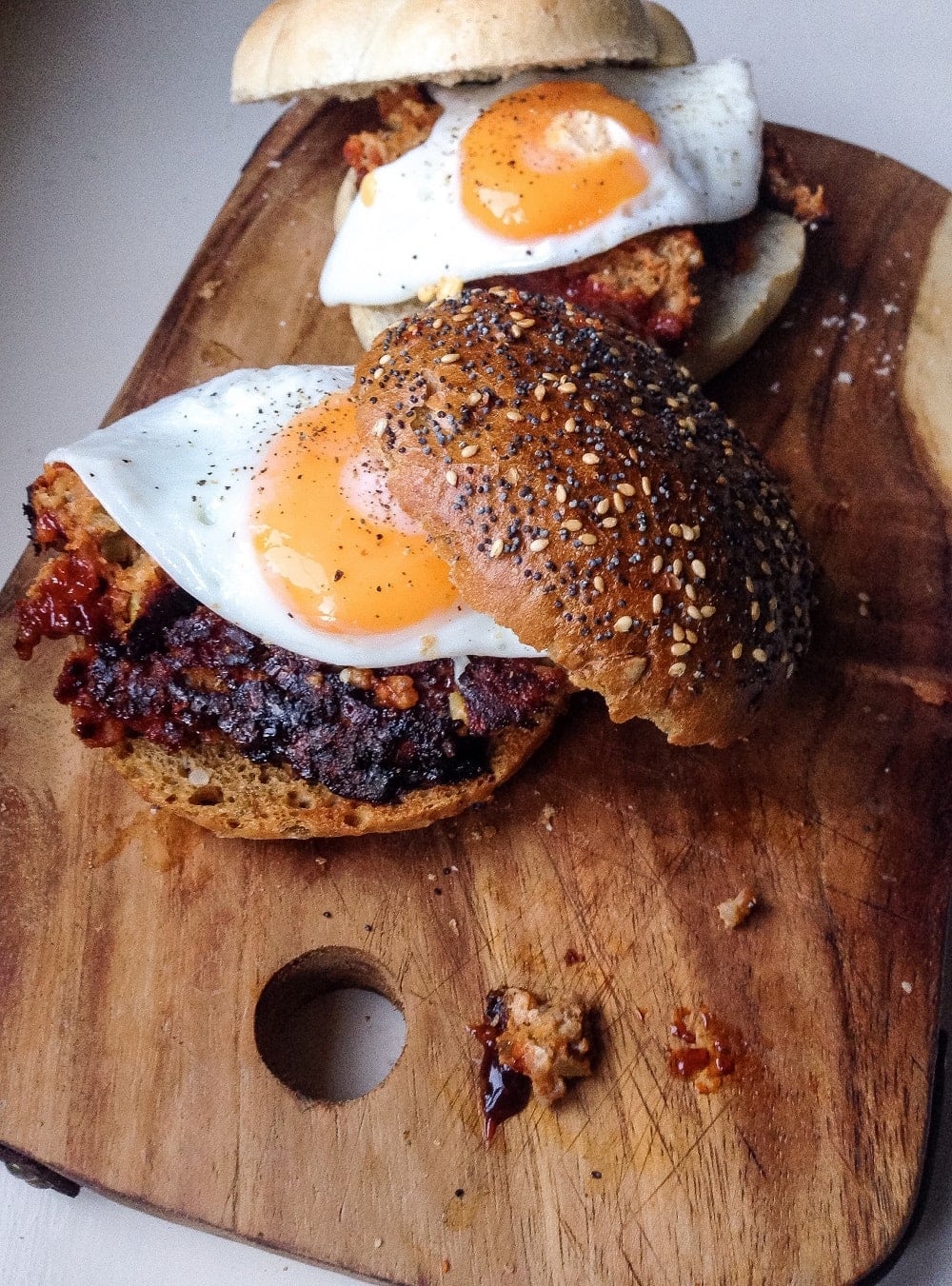 If I were you I'd get out and buy this cookbook ASAP.