Mr Bao
Mr Bao is a Taiwanese restaurant in Peckham, South East London. We've been meaning to try it for a while now so we were super excited to take a trip there.
Mr Bao don't normally take bookings but we were able to get one for 7pm on a Friday night, the only time, apart from brunch on weekends, that they normally offer them. It was pretty busy, by the time we left at about half 8 there were people waiting for tables.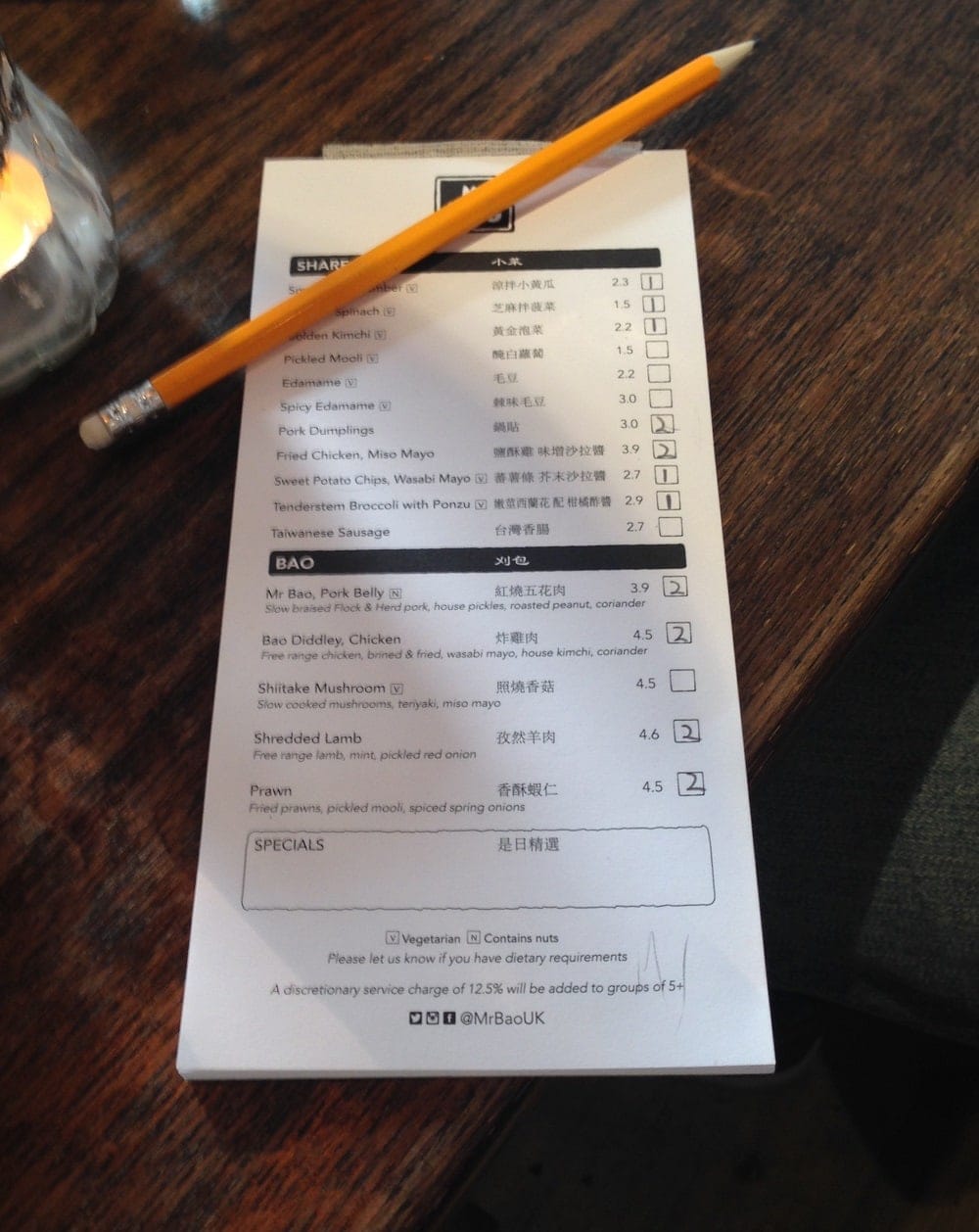 You start off with a pad and pencil like the one above which details everything available. As you can see we didn't hold back on our ordering. There were four of us by the way, not just me and Will!
I started off with a Taiwanese peach beer. Now, I'm not a massive beer drinker. My usual refrain at these fancy beer places I get taken to by Will is 'which one tastes the least like beer'. Turns out, peach beer is the way to go. FYI if you like you beer to taste like beer then probs give this a miss - it kind of just tasted like fizzy peach juice which was pretty great for me.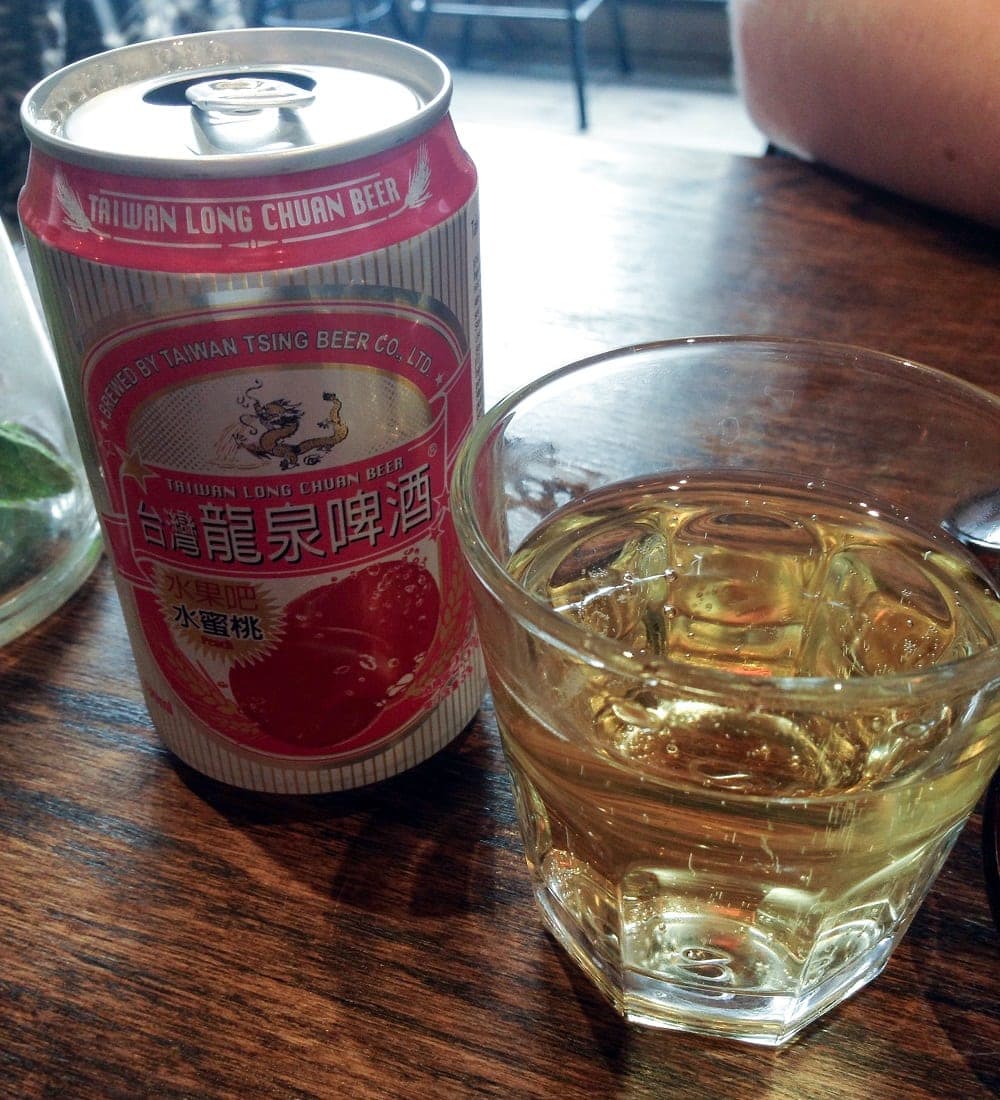 The menu is split into sharers and baos and we went for a mixture of the two so that we could try as much as possible. Once we'd given our filled in menu to our waiter food quickly began arriving. First to arrive was some of the cold sharers we'd chosen.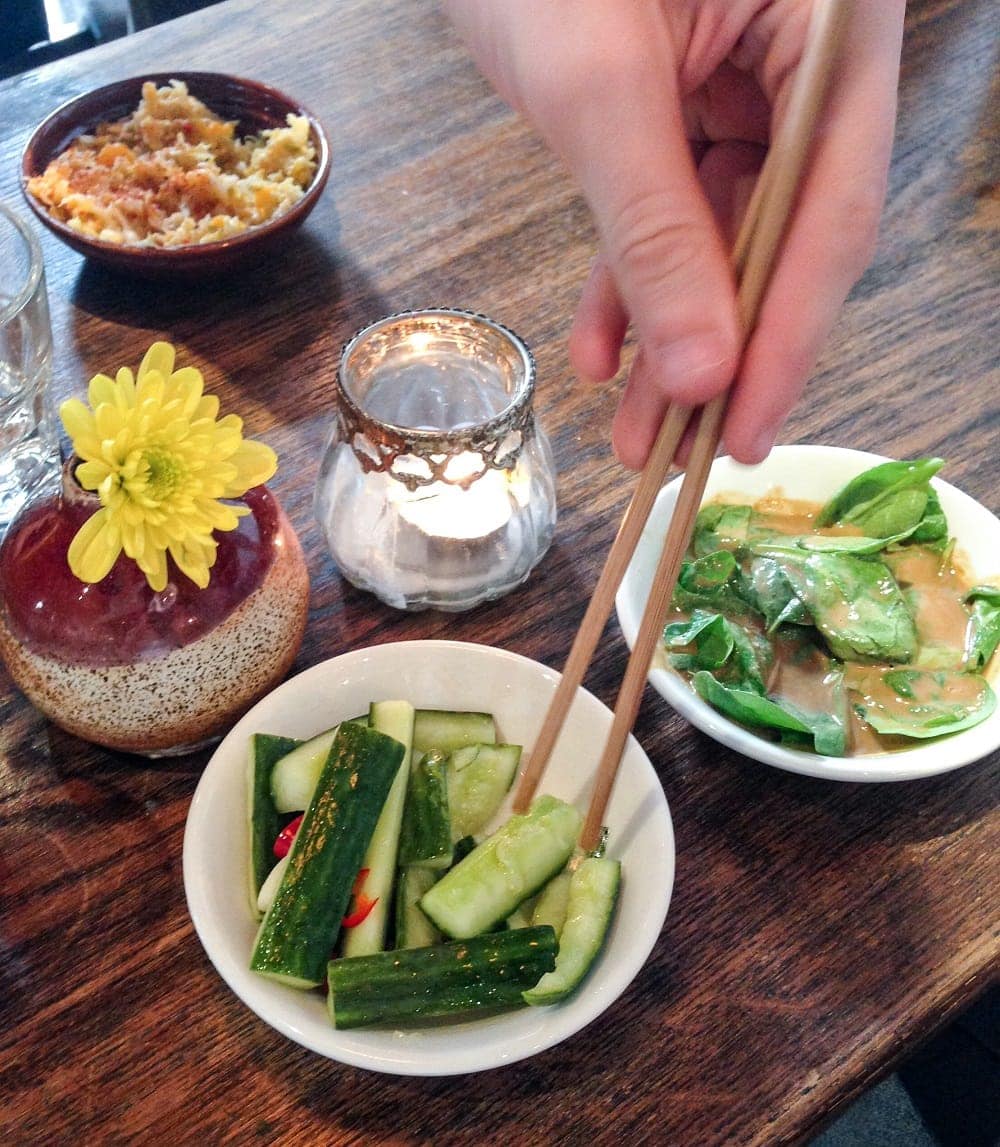 Smacked cucumber I'm a bit obsessed with cucumber. I really love how refreshing it is and this was perfect to go with the slightly spicier dishes. It has a delicious sesame flavour and a hint of chilli.
Golden kimchi So I know everyone loves kimchi but I've only had it a handful of times so, for me, the jury's still out. A word of warning, the kimchi at Mr Bao is super gingery. I'm not a big ginger fan which is a shame but everyone else at the table was pretty into it.
Sesame spinach This one was probably the most popular of the vegetable dishes with us. The sauce was insanely tasty. Like insanely tasty. That's all there is to say really.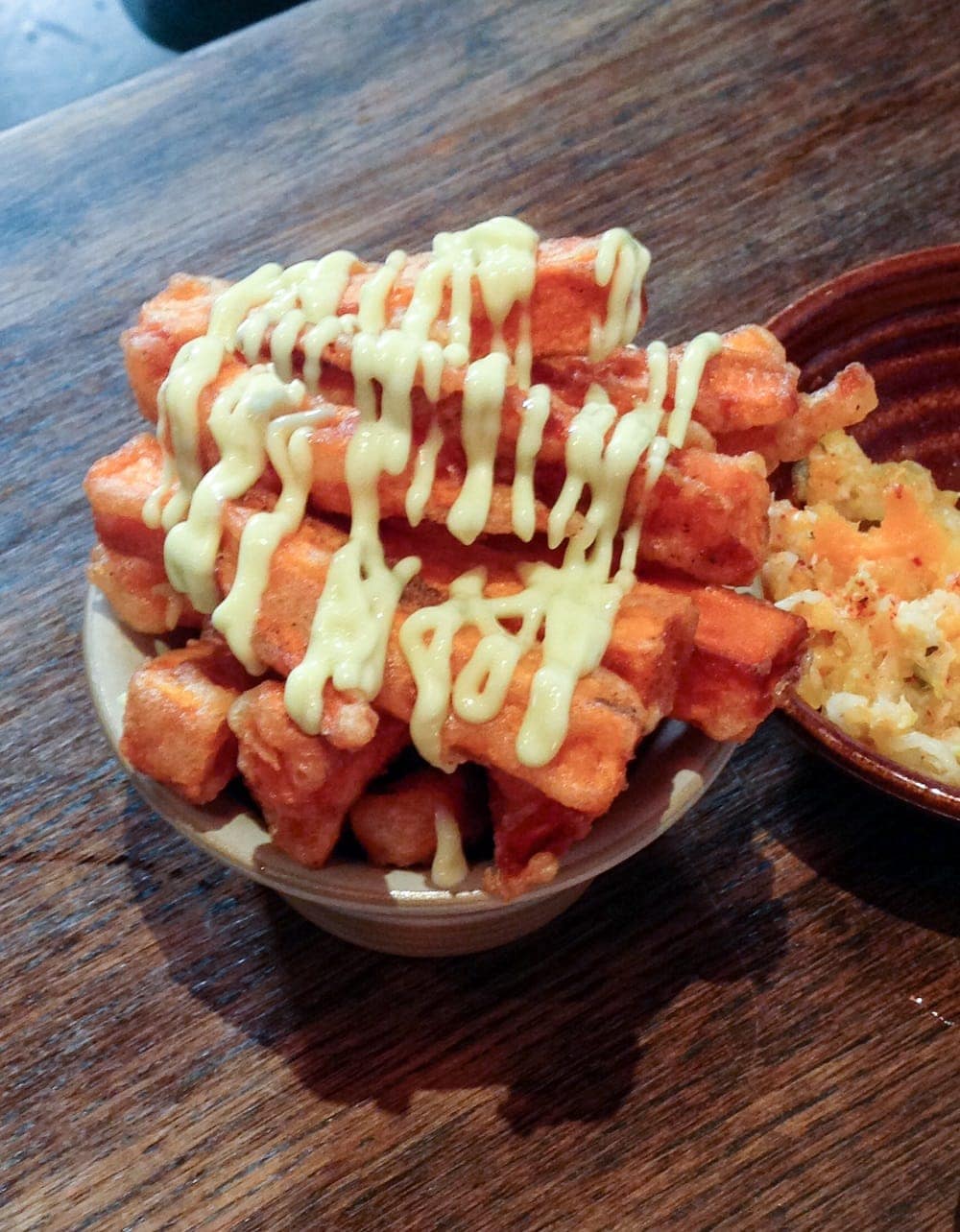 Sweet potato chips with wasabi mayo Crispy, hot sweet potato piled high and covered in wasabi mayo. Can we just take a second to appreciate the miracle that is wasabi mayo? It's just so delicious.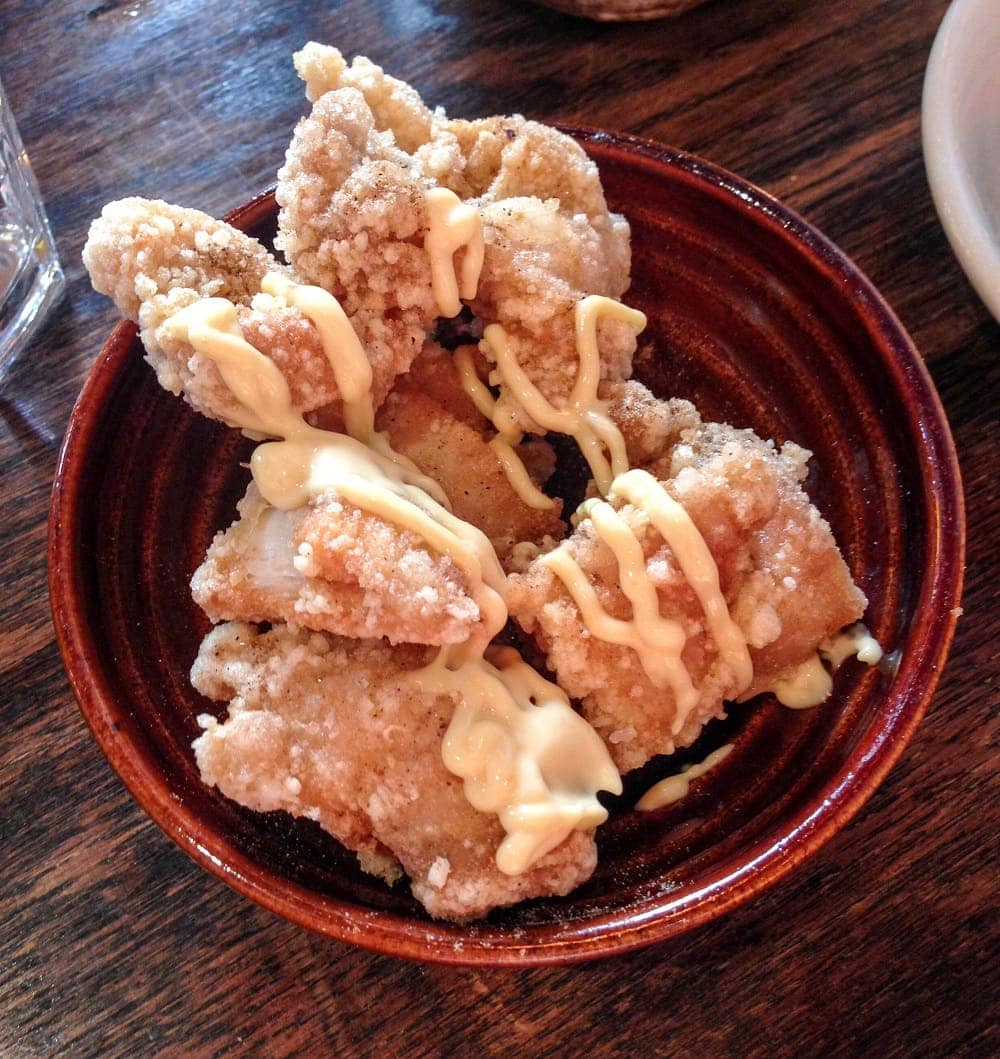 Fried chicken with miso mayo So we've established before that fried chicken is basically one of the best foods ever. This was no disappointment. Crispy fried chicken with a salty miso mayo, perfection.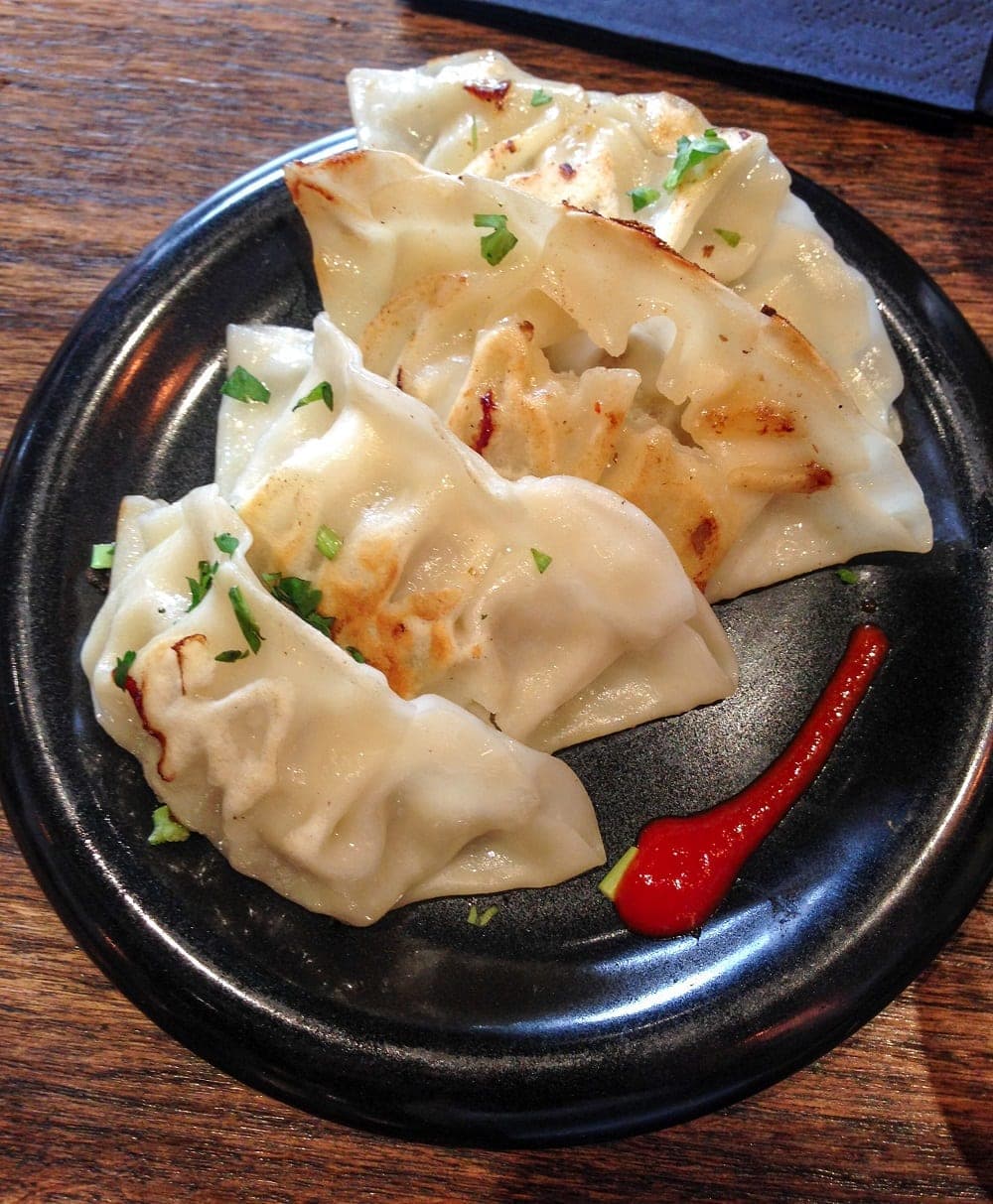 Pork dumplings Well who doesn't love dumplings really? These were a massive hit with us (thankfully we'd ordered enough to have two each). Super tasty and with a perfect slightly crispy skin.
Now for the baos. We ordered four of the five on the menu. The slow braised pork with pickles and roasted peanut. Fried chicken with kimchi and wasabi mayo. Prawns with pickled mooli and spiced spring onion. Slow cooked lamb with pickled red onion and mint.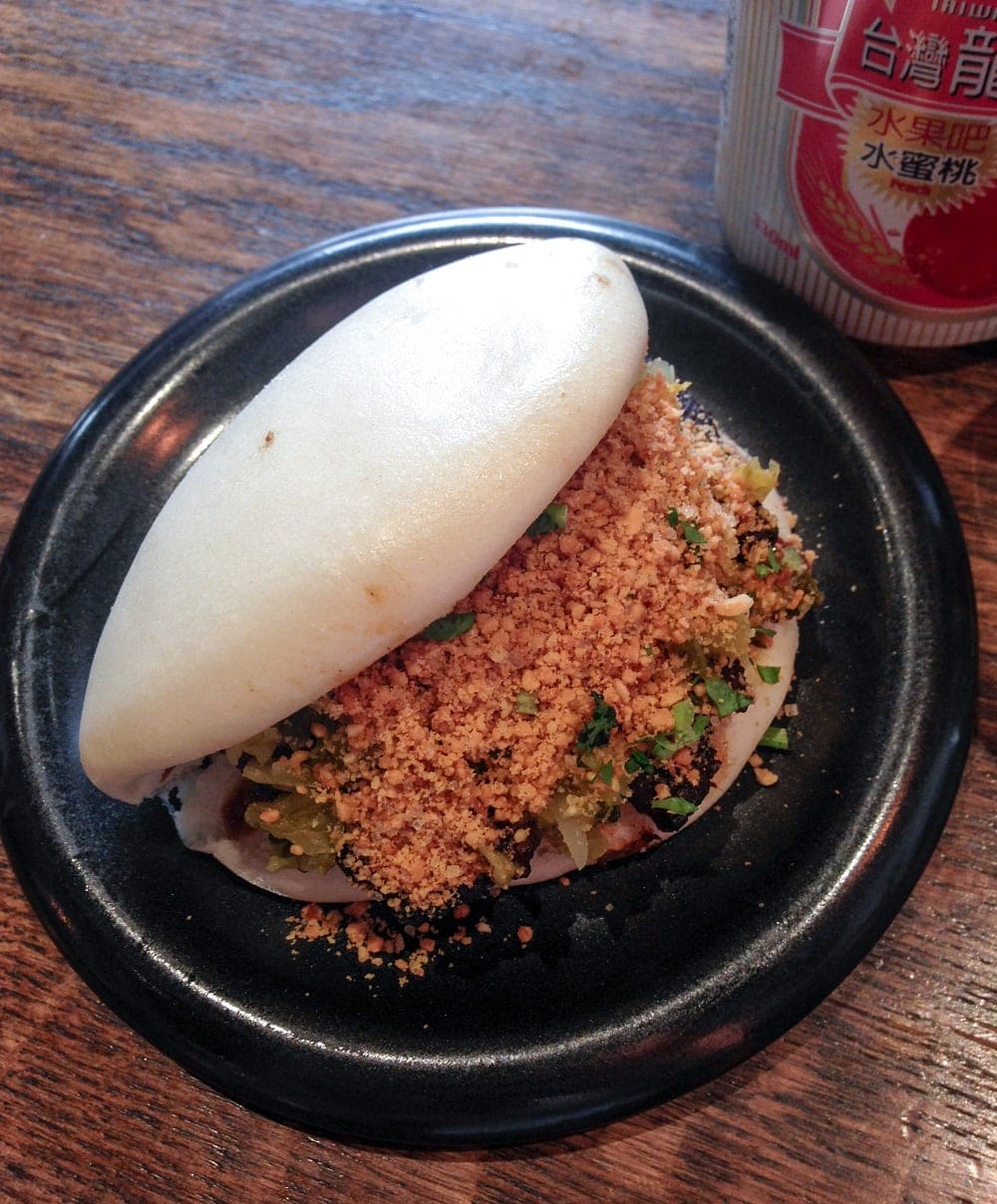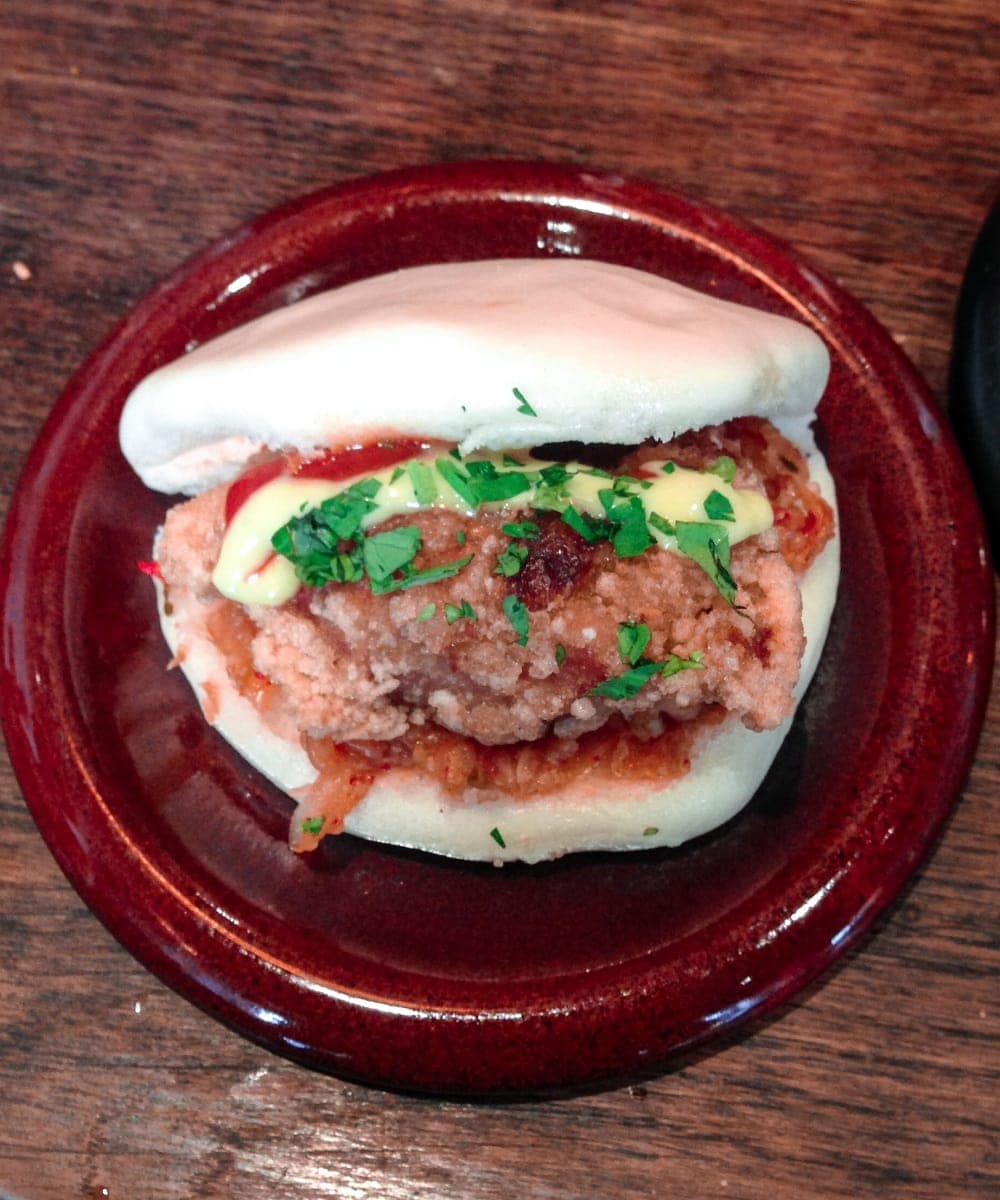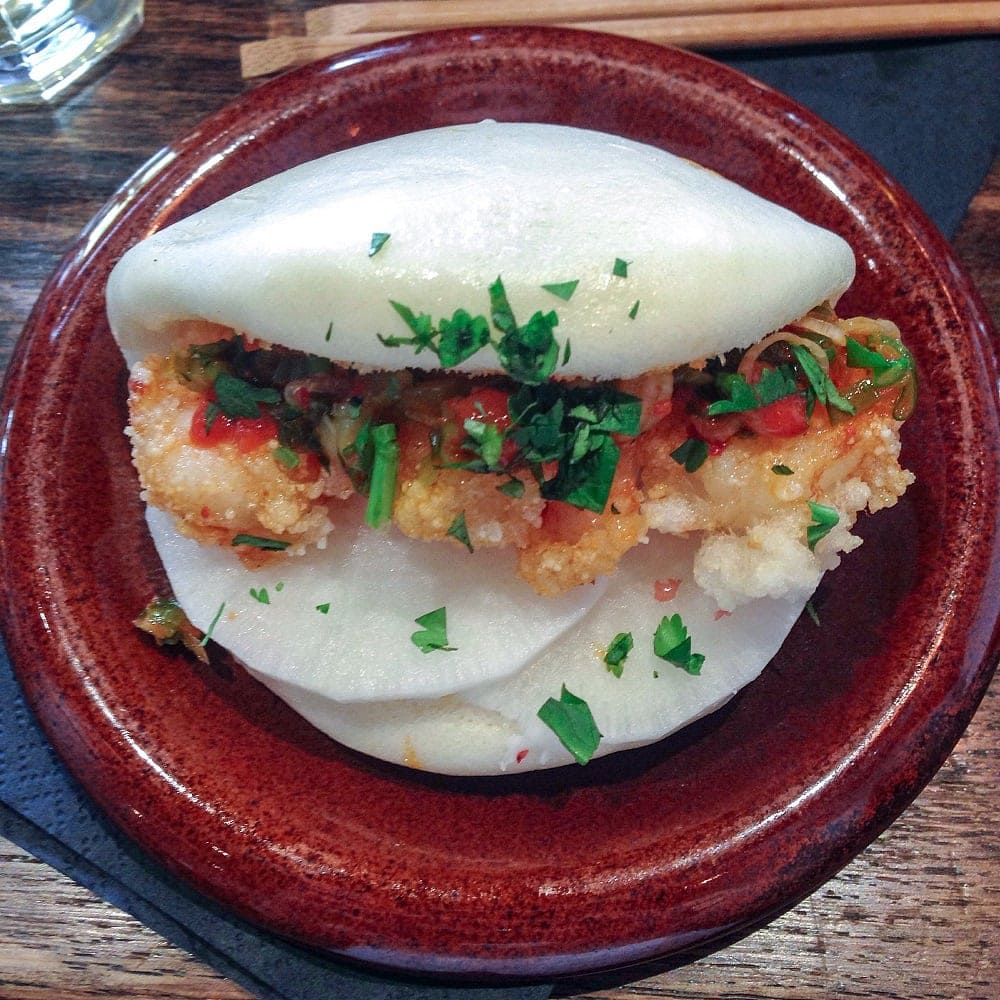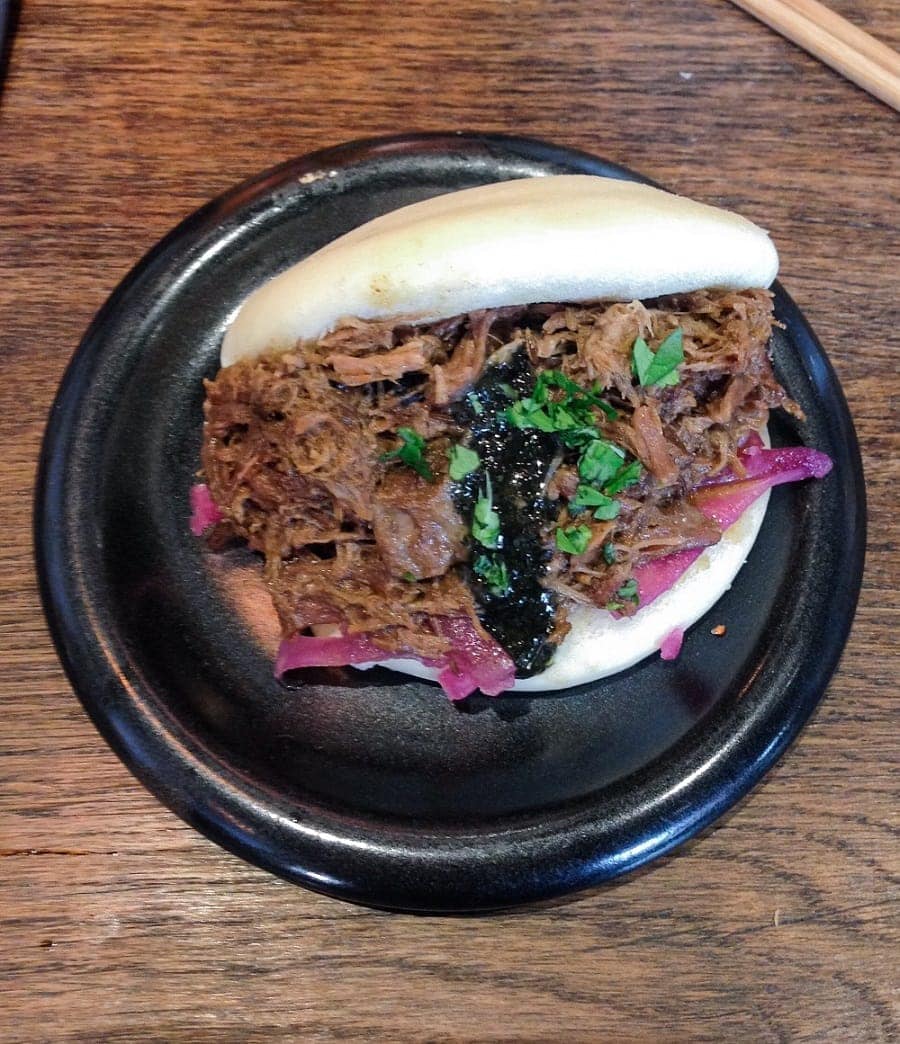 Safe to say these were all delicious. The pork was probably my favourite. The roasted peanut was the perfect compliment for the sticky, slightly sweet pork. The prawn one was freshened up by the slice of pickled mooli and spring onion. The combo of lamb and mint is a classic and works just as well in a bao bun as it does in a Sunday dinner. Finally, once again, fried chicken is my food heaven, this time in a fluffy bao bun and more of that perfect wasabi mayo.
We couldn't quite manage to fit in their smores bun which sounded amazing. I think we'll have to save that for next time! All in all basically everything we tried was delicious and the total bill came to around £80 for four people which was pretty good for the amount of food we ordered and how full we were by the time we left. Mr Bao is definitely worth a visit!