Noak Bakehouse & Brew's about us on their website starts by describing themselves as 'a new, completely independent bakery & local hangout in Brockley, SE London.' Not only do they create a vast array of pastries and breads every day, they also have a great dinner menu which I've been lucky enough to sample twice over the past few weeks. My favourite part of their about us, however, is the part that says 'mostly, we just love pastries & nice food and drink. And we love Brockley. We already think it's the greatest place in London. We'd like it to be even cozier.' Pastries, yes. Nice food and drink, yes. Brockley, yes. All my favourite things.
The first time we went to Noak was on a Saturday night. We went early and easily got a table for four. As the restaurant gradually filled up there was a great atmosphere.
I'm a simple girl who can be easily pleased by carbs of all kinds so the first exciting thing to happen when we arrived at Noak was fresh bread immediately appearing on the table, always a winner.
We started by splitting some of the starters.
First off was the meat plate which included a variety of different cured meats.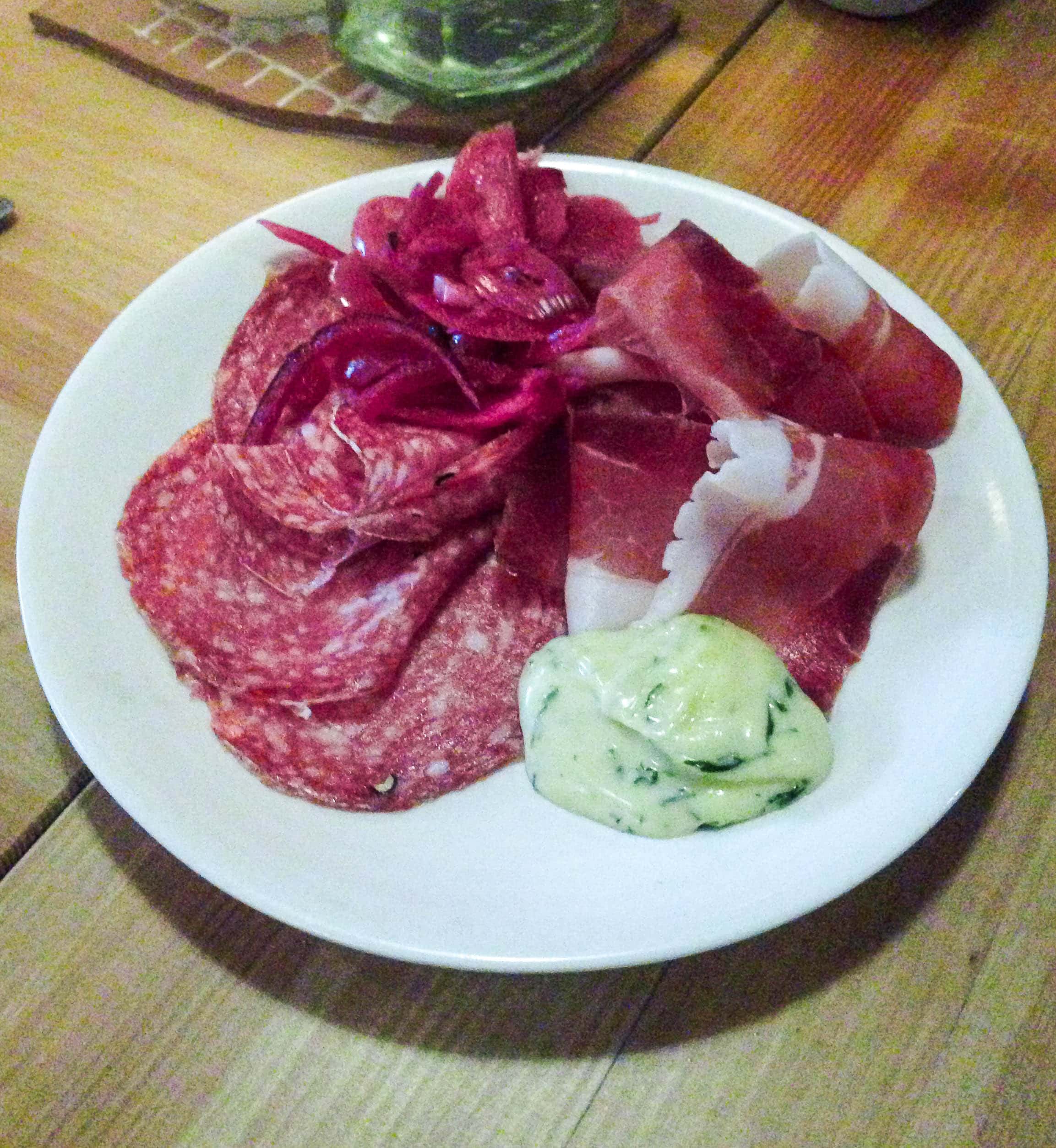 I think cured meats are one of my favourite foods. Probably because they remind me of being on holiday and sitting somewhere sunny in Europe with Will eating tons of antipasti. Even though I was sitting inside in chilly Brockley this was still a delicious way to start the meal.
Second up was smoked salmon on naan bread which we mainly ordered out of curiosity (and because smoked salmon is always a great idea).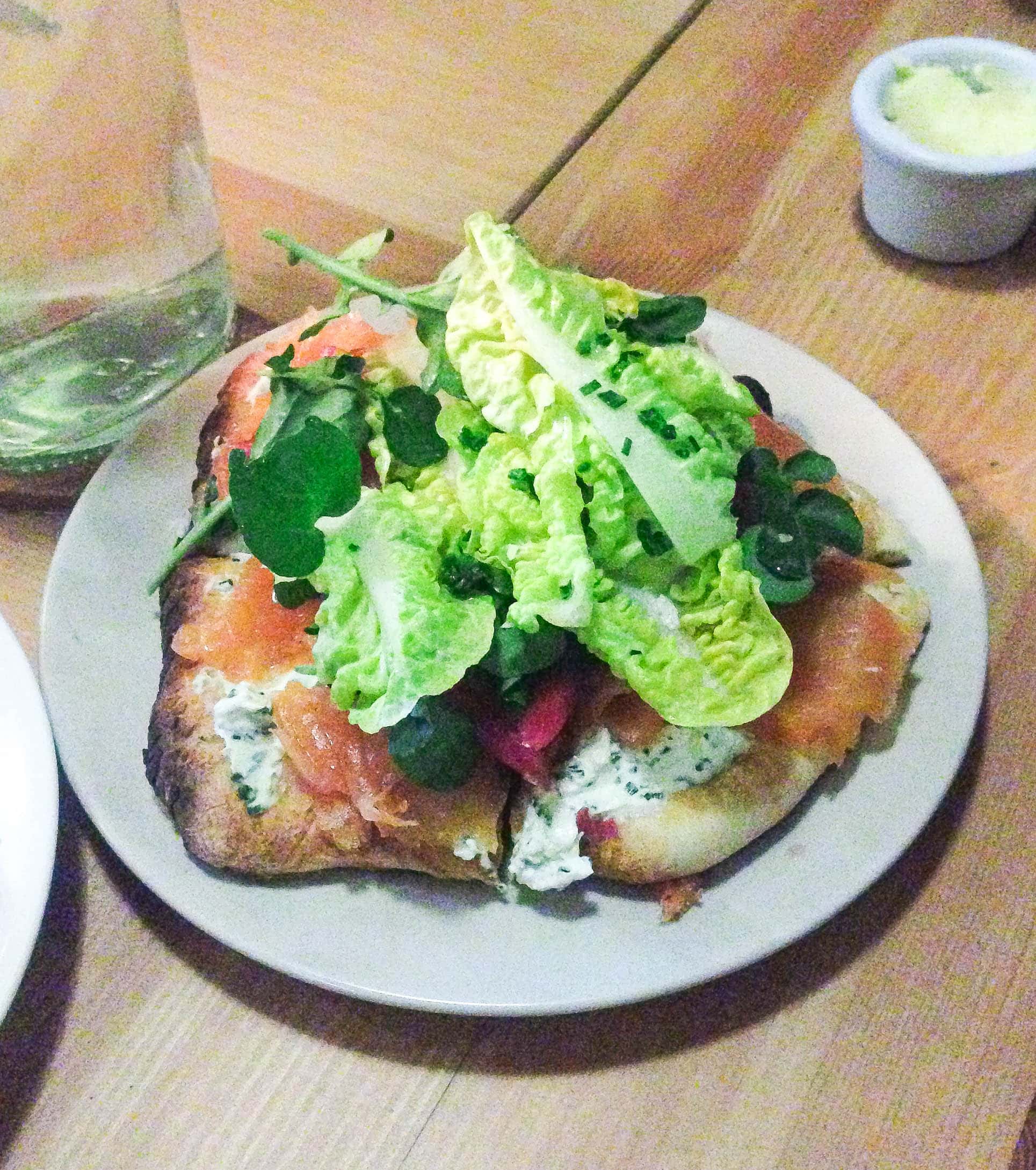 Although it's not a classic combo, turns out smoked salmon goes great with naan bread - who knew? Add in some pickled red onions and lettuce and it's something I think I need to try and recreate at home!
Main course was pork belly with garlicky potatoes and sour cream.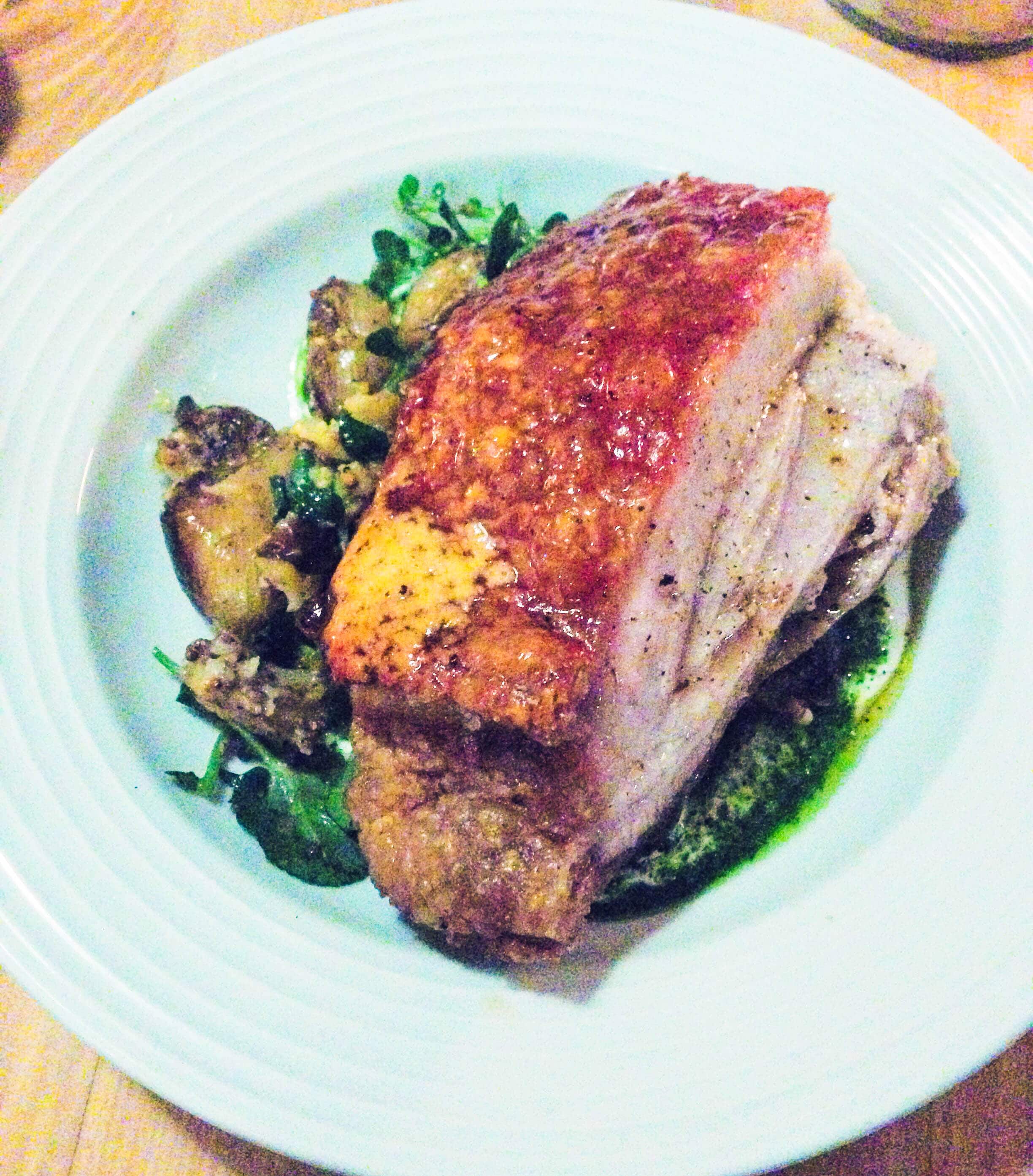 Those potatoes. That crackling. Man is this one rich dish. Totally worth it though. For one thing there's nothing better than super garlicky potatoes and soft, slow cooked meat. Crackling is one of those things I was always on the fence about but I've realised that the key is only ever eating really really good crackling. Fortunately Noak's falls into this category.
So that was my first trip to Noak and it's safe to say it was delicious. But then my sister came to visit over the weekend and I decided to take a second trip there. Just to make sure my first impressions were correct...
This time was a lighter occasion, devoted purely to pizza. Pizza topped with pumpkin sauce, cherry tomatoes and land cress.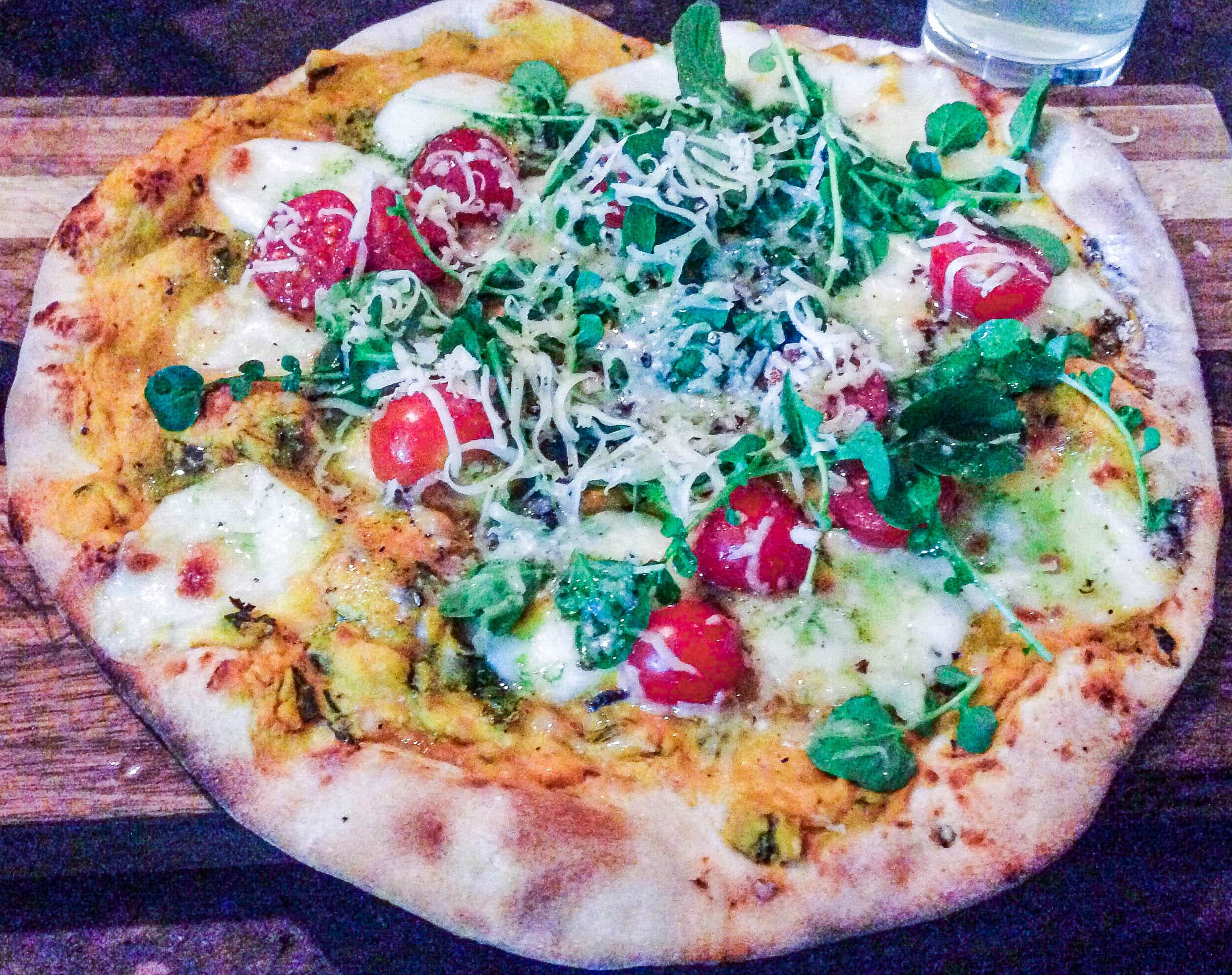 I was super excited to try a pizza at Noak since you can see them cooking them in the woodfired oven from where you're seated in the restaurant. I really love the idea of a pumpkin sauce as a pizza base. It has a lovely sweetness which is complimented by the cherry tomatoes and greens on top. Plus there's cheese which is what makes any pizza.
Overall Noak is a great addition to Brockley. I'm so excited to go there regularly and try everything else on the regularly changing menu!