A few days ago Will and I headed over to Hither Green to try out Olly's Turkish, a South East London pop up which serves quality Turkish home cooking.
I absolutely adore living in London. As much as I complain about the expense, the amount of time it takes to get anywhere and the simply awful weather it's still the best city in the world. And one of the reasons it's so brilliant is down to people doing amazing things with food.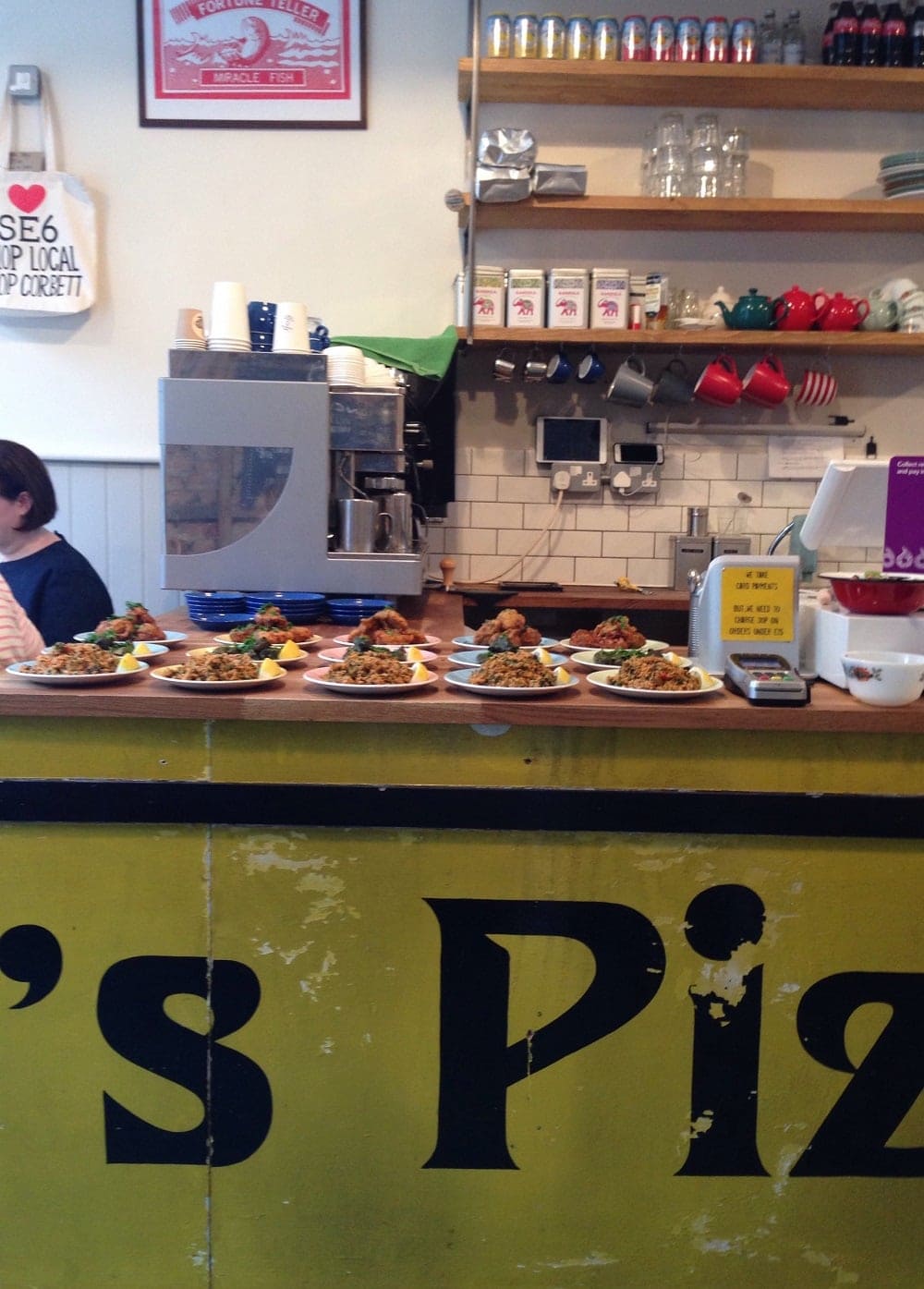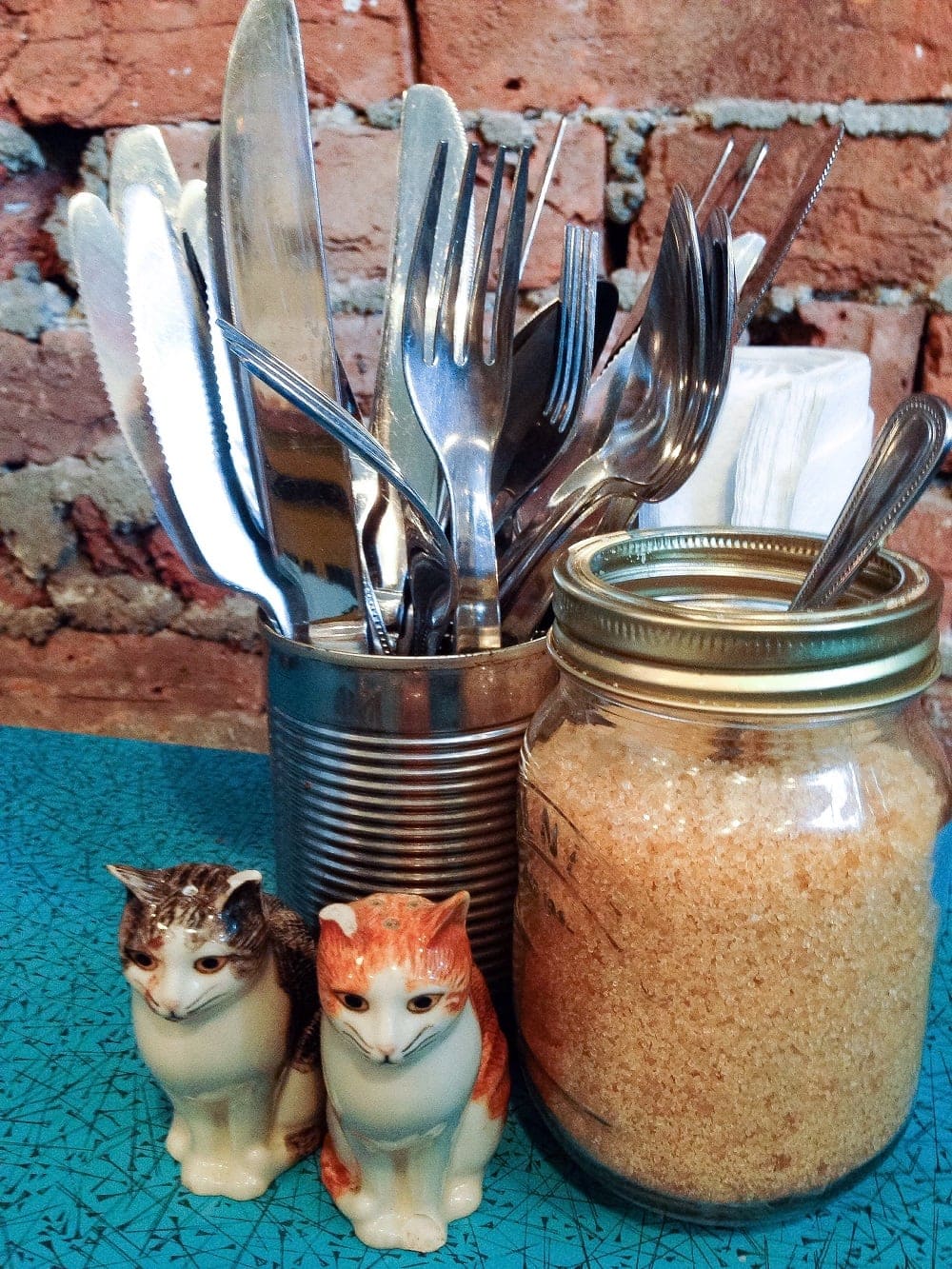 One of those people is the man behind Olly's Turkish, a pop up which has now become a regular feature at Arlo & Moe, a South East London cafe with branches in Brockley and Hither Green. We haven't made it to Arlo & Moe during normal opening hours yet but the menu looked great plus they have cat salt and pepper shakers, a visit for another day is already being planned! We originally booked to go to the Brockley branch for the Thursday night pop ups Olly was doing but unfortunately, thanks to some horrendous rain the week before (remember what I said about the weather earlier), that one was flooded so it was moved to the Hither Green branch.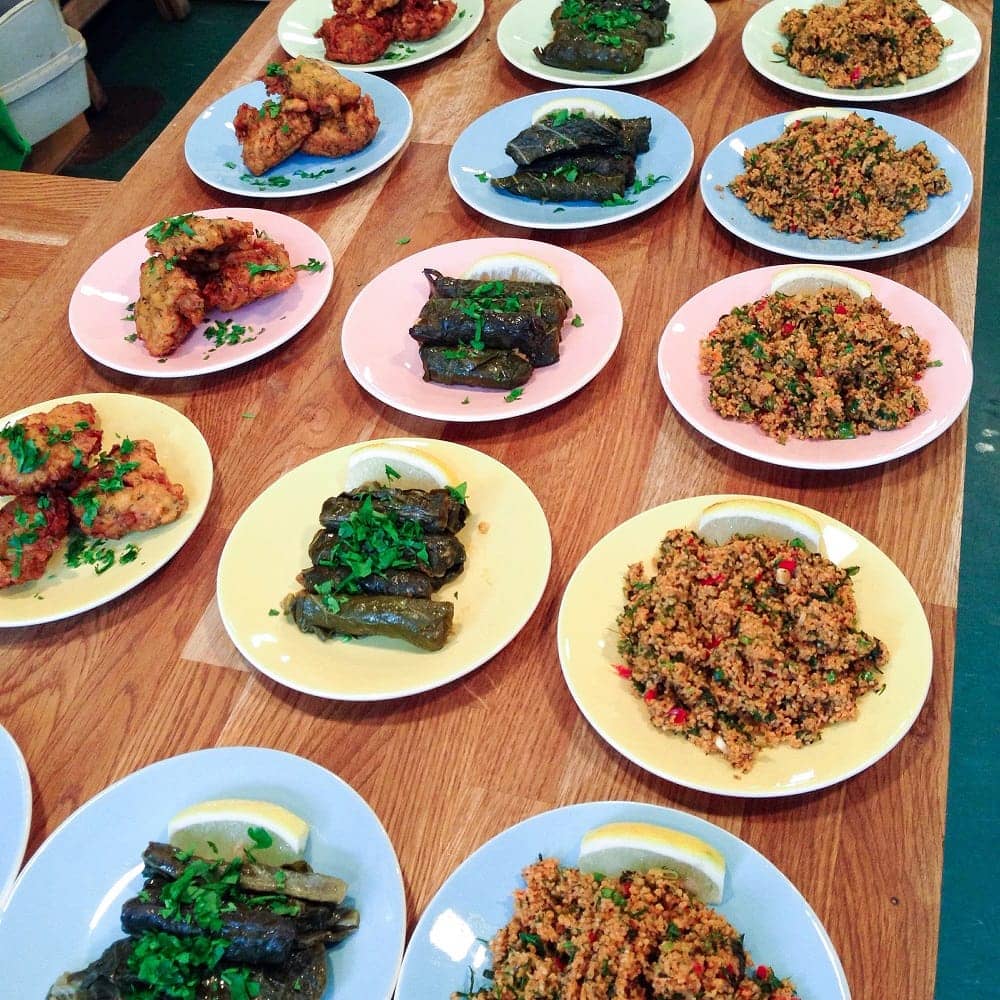 When we arrived at Arlo & Mo we were greeting by Olly and a stretch of delicious looking starters laid out on the counter. We took our seats and were quickly served the three cold starters; Pazi Dolma - Chards Stuffed with Rice and Fresh Herbs, Mücver - Turkish fritter, made from grated courgettes potatoes and carrots; egg, onion, dill, and flour and Ev Yapimi Kisir - Finely Ground Bulgur, Tomato Paste, Onions, Sour Pomegrante Molasses, Lettuce, Lemon Juice, Parsley and Mint.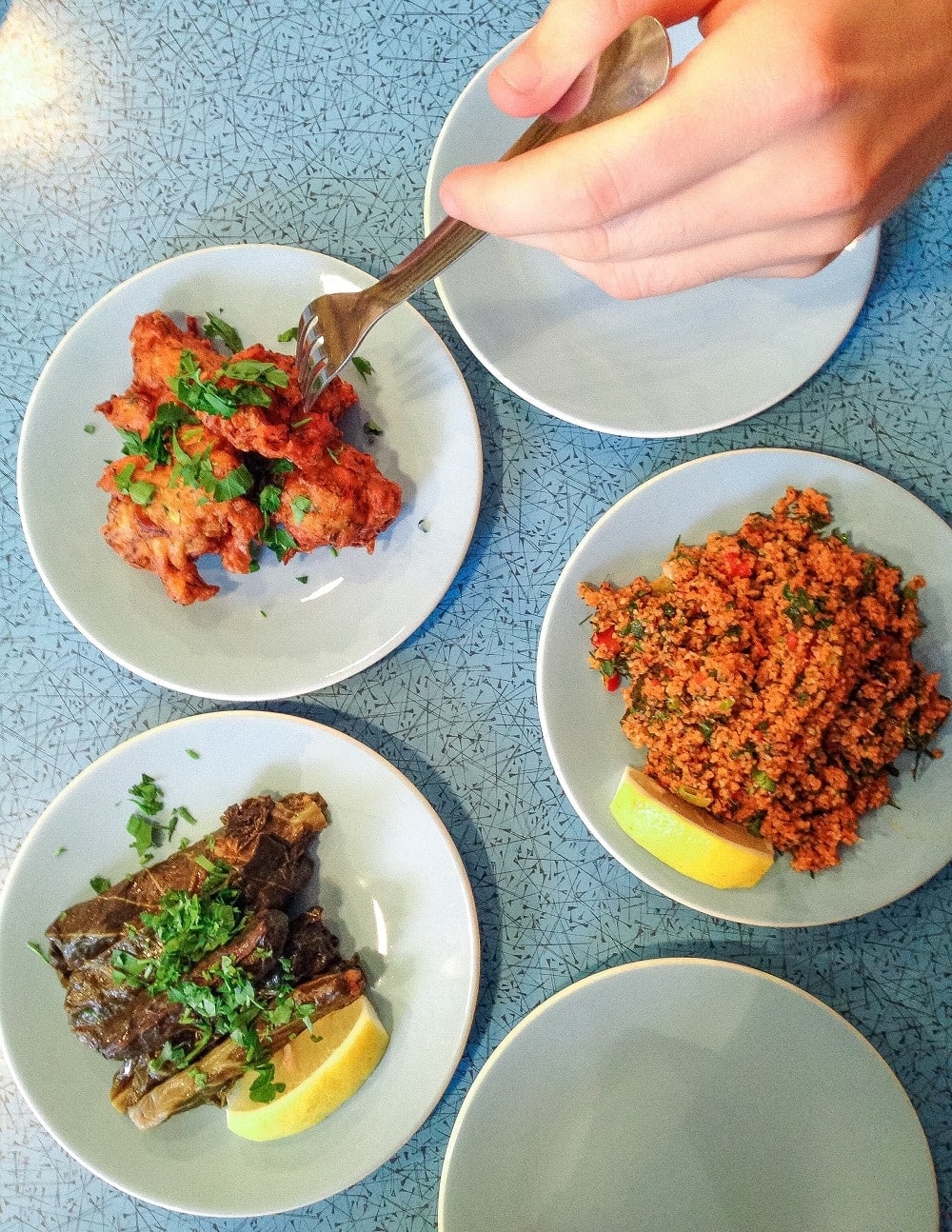 All three of these starters were fantastic. The bulgur wheat was tangy and full of flavour, the dolma wrapped in chard was a great twist on the usual vine leaves and the fritters, well, who doesn't love a fritter?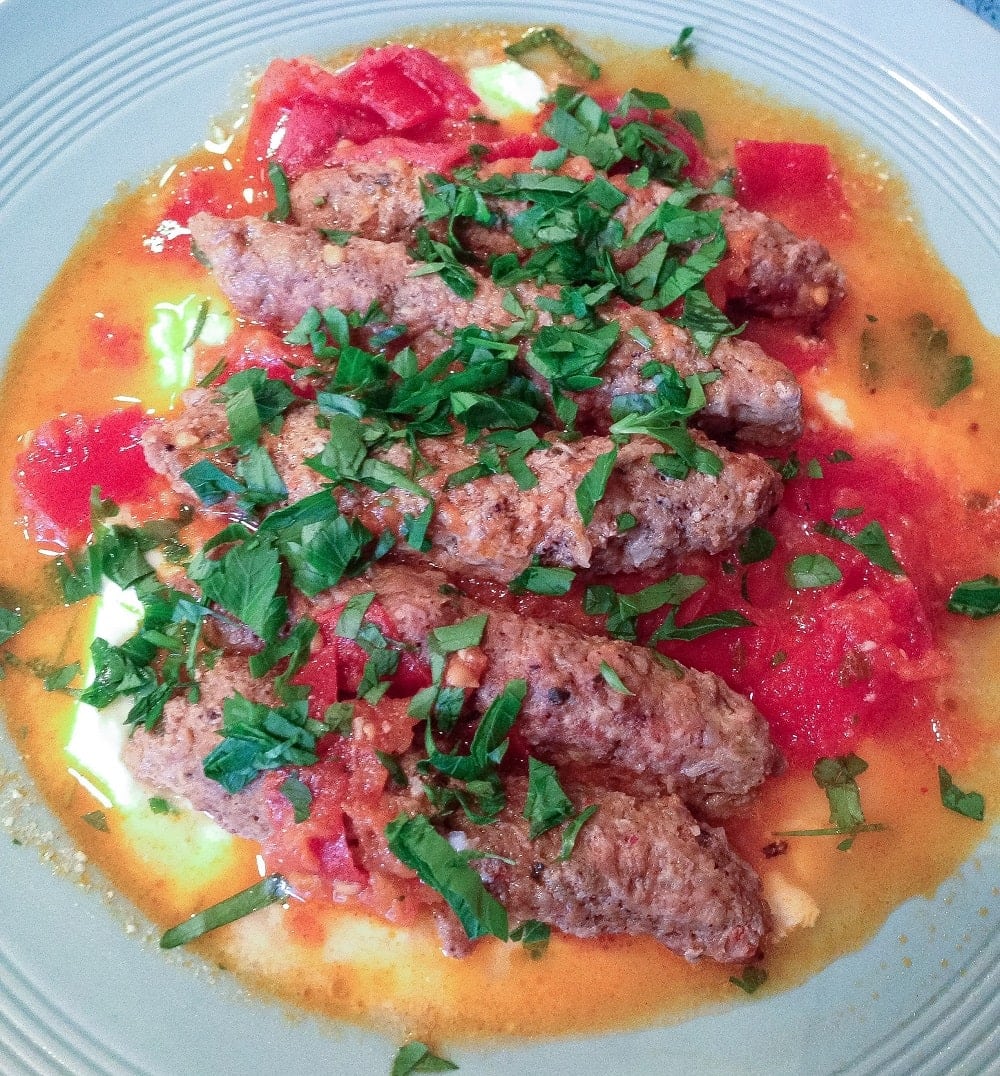 There were two options for main course. I went for the first one which was Tire Koftesi - Grilled Thin Meatballs served with Garlic Yogurt and a Buttery Tomato Sauce. Oh man, this was so yummy. The sauce was so sweet and creamy with one of my favourite ingredients - yoghurt - stirred through it. The meat was soft and flavourful.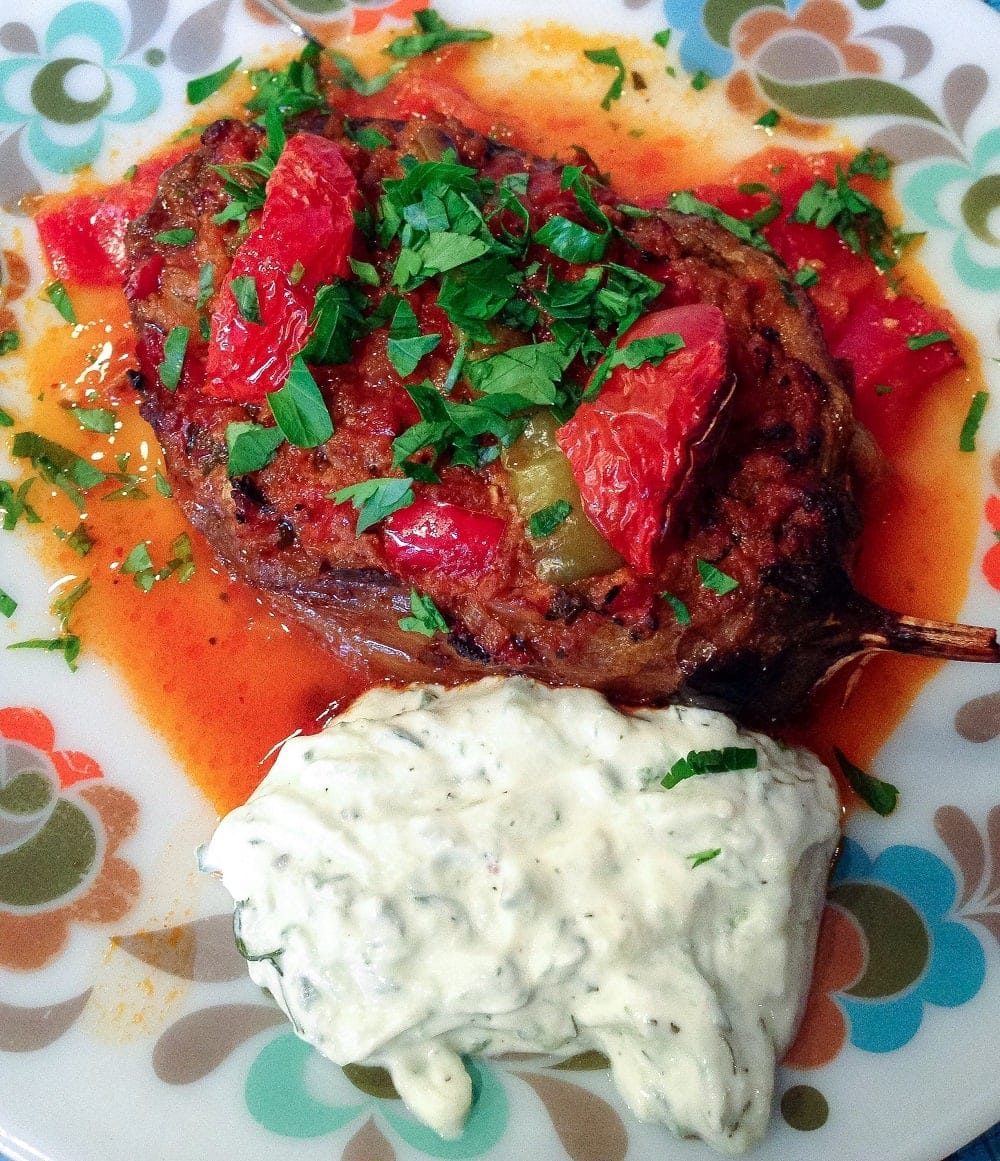 Will went for the other main option; Imam Bayildi - Eggplant Stuffed with Lamb, Onion, Red Pepper, Garlic and Tomatoes served with Creamy Cacik. On a side note, it makes me very happy that Will has embraced aubergines so much recently, even a year ago he wasn't a fan at all now he's choosing them at restaurants! Anyway, stuffed aubergine is always a winner in my opinion and this was no exception.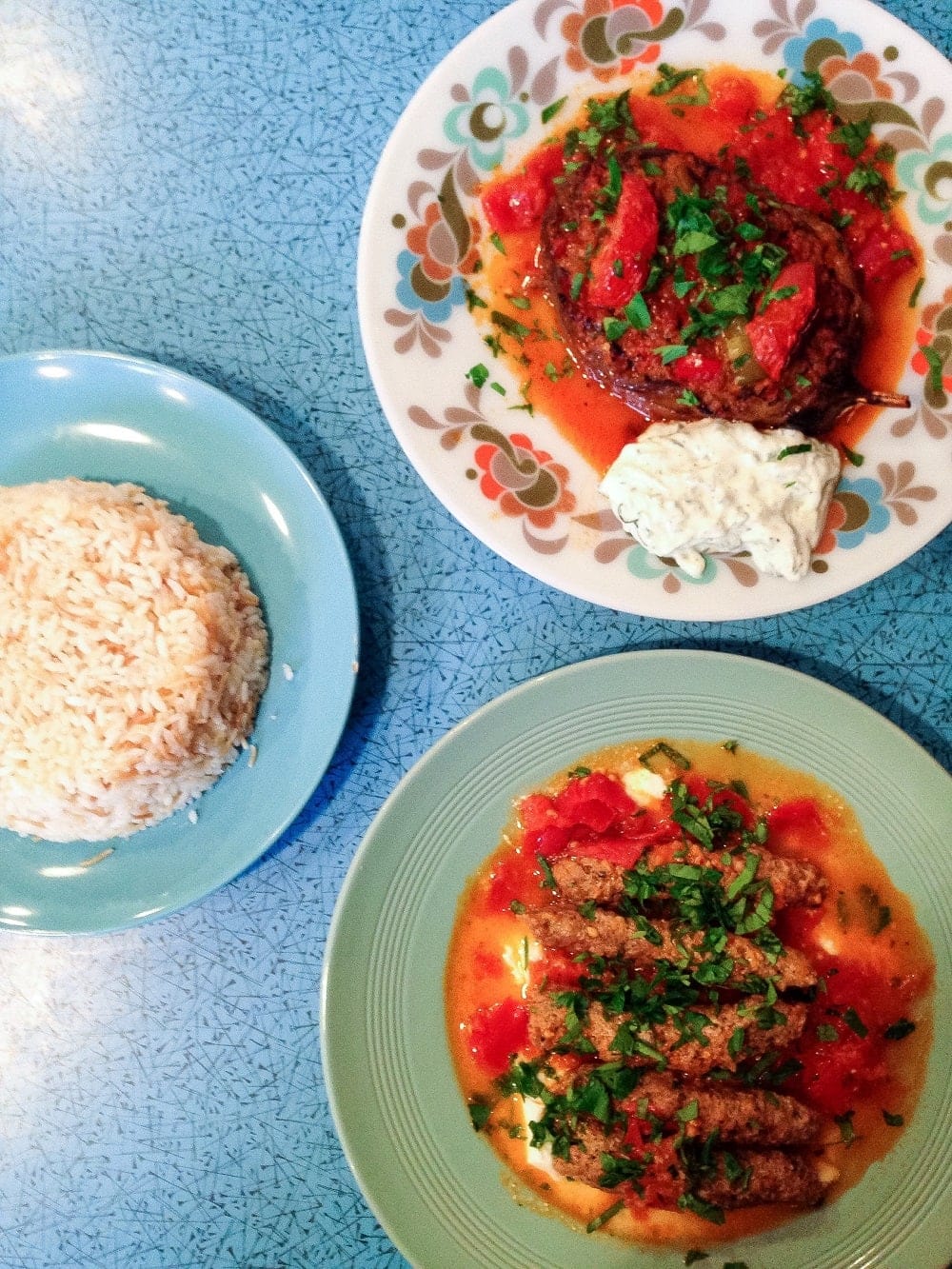 Neither Will or I are big fans of baklava (I know, Will is a terrible Turkish person) but we both decided to give it a go and we were pleasantly surprised. The baklava had a Walnut and Sultana Filling with Honey/Cinnamon Sugar Syrup.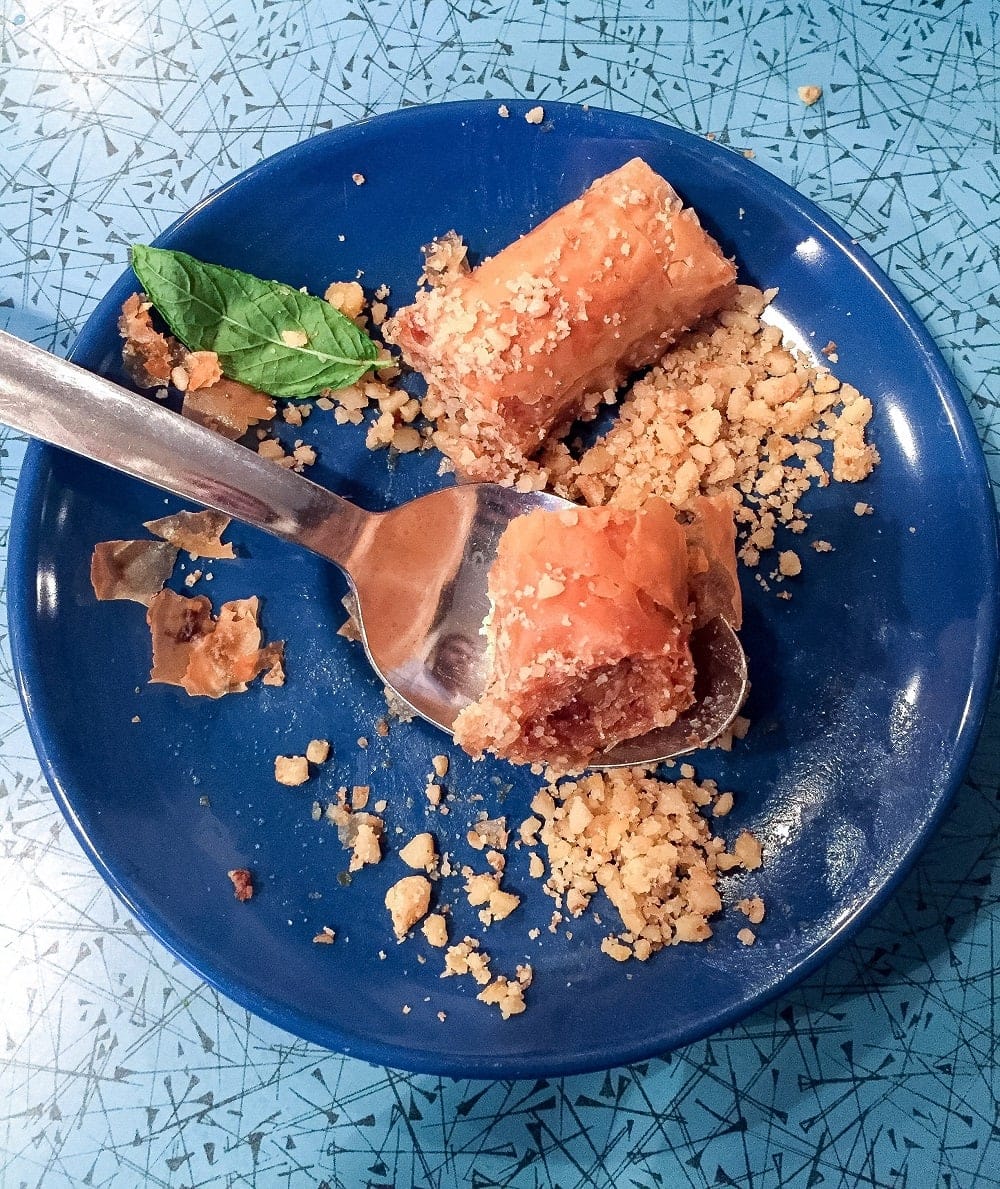 After the baklava we were served a final course in the form of Turkish delight and candy floss. As hard as I try there's just something about Turkish delight I can't get on board with. The flavour of this one was lovely,however; pomegranate and pistachio. Will loved it though. The candy floss tasted like biscuits. Enough said.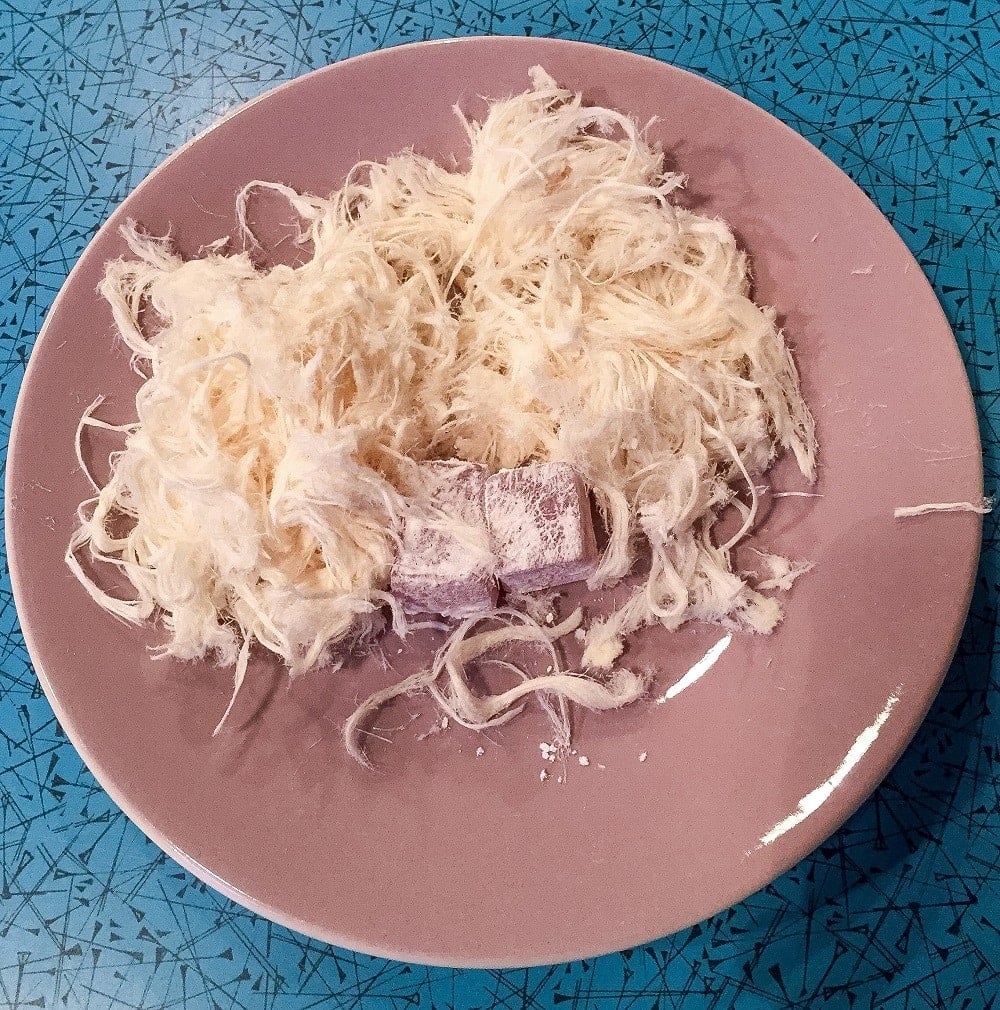 I'd definitely recommend trying out Olly's Turkish next time you're in South East London. He was also telling us that he's looking to grab another regular spot at the Brockley Arlo & Moe so keep an eye out for that over the summer!