Halloumi
If you're looking for some yummy halloumi recipes then you're in the right place!
What is halloumi?
Halloumi is a semi-hard cheese used in Turkish, Greek and Cypriot cuisine. It's most commonly fried but can be prepared in other ways, check out this recipe for baked halloumi if you want to try something a bit different!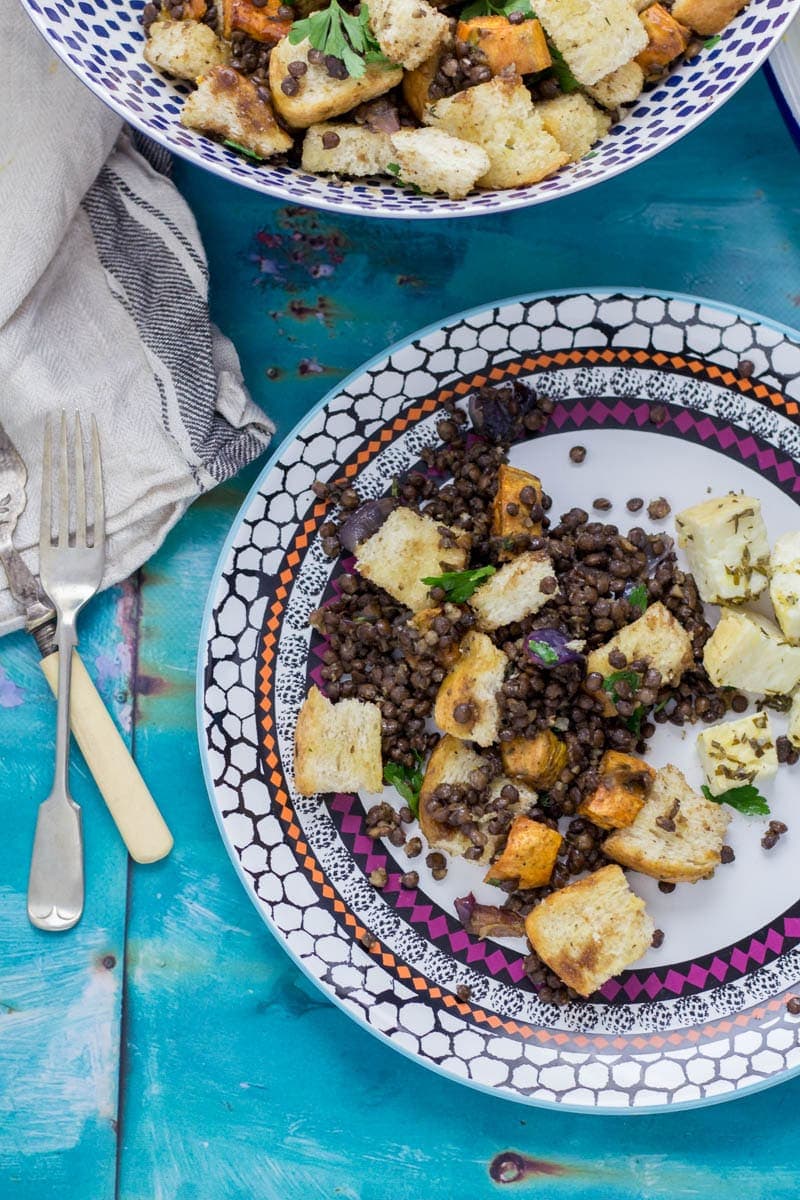 Why should I try halloumi?
Halloumi is one of my favourite foods. It's got an amazing texture and a lovely salty flavour which makes it a perfect ingredient to use in vegetarian meals.
It takes on flavour so well that you can work it into nearly any cuisine but of course it works particularly well with Turkish and Greek flavours.
What's the best halloumi recipe?
Ah I couldn't possibly choose just one because we eat it so often and it's always so good but one of my absolute favourite halloumi recipes (and one of the most popular on the site) is my cashew nut curry with halloumi and broccoli.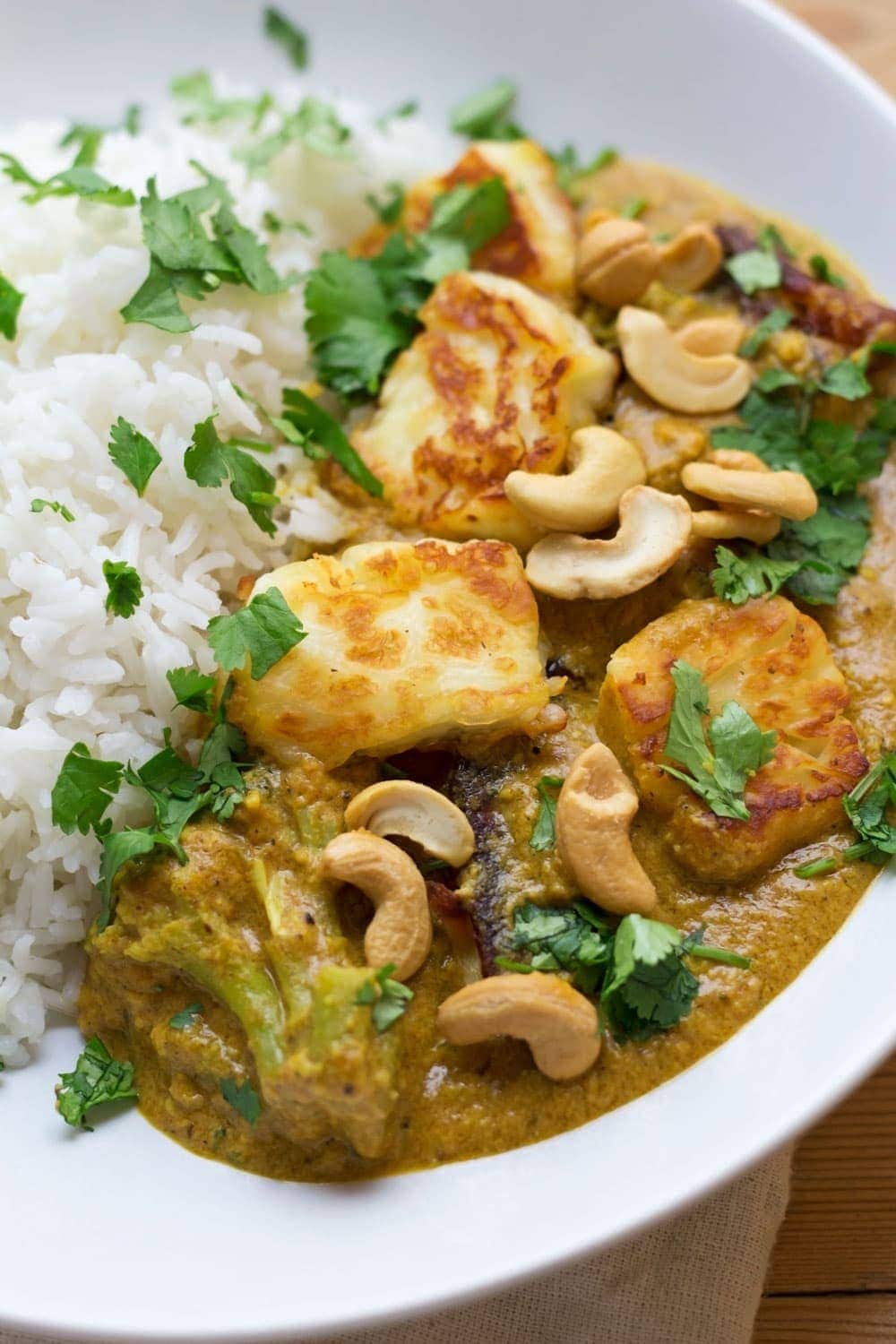 It might sound a bit weird to put halloumi in a curry but it just works so well and it's one of my favourite dinners!