Last week we went to The Waverley Arms to sample their Thai pop up run by Tem Ban.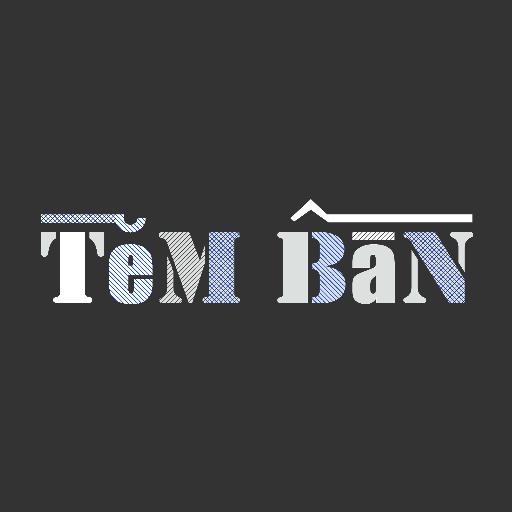 The menu was made up of two small plate options and three large plate options. There were four of us so after some deliberation and advice from one of the bar staff we settled on ordering all five.
First to arrive was the cuttlefish salad.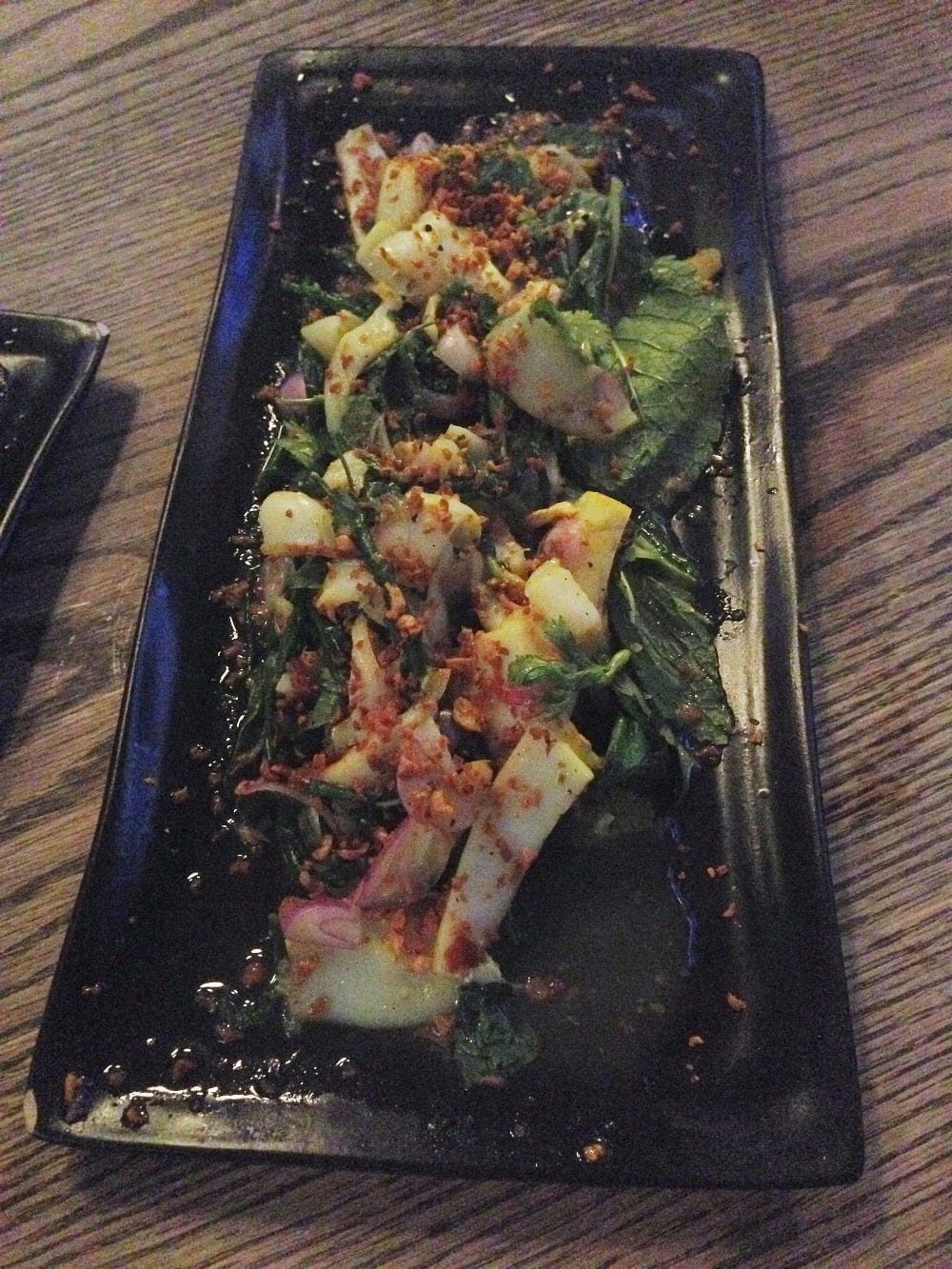 I was pretty apprehensive about this one because the last time I had cuttlefish it was not an enjoyable experience and I was basically convinced I hated it. We had it in Lisbon at a tapas restaurant in a kind of seafood stew and it was insanely fishy and rubbery, not nice. Anyway, with expectations starting from zero this salad actually turned out to be pretty banging. Little pieces of char-grilled cuttlefish with samphire, mint and coriander with a delicious dressing.
The coal roasted long aubergine salad came next.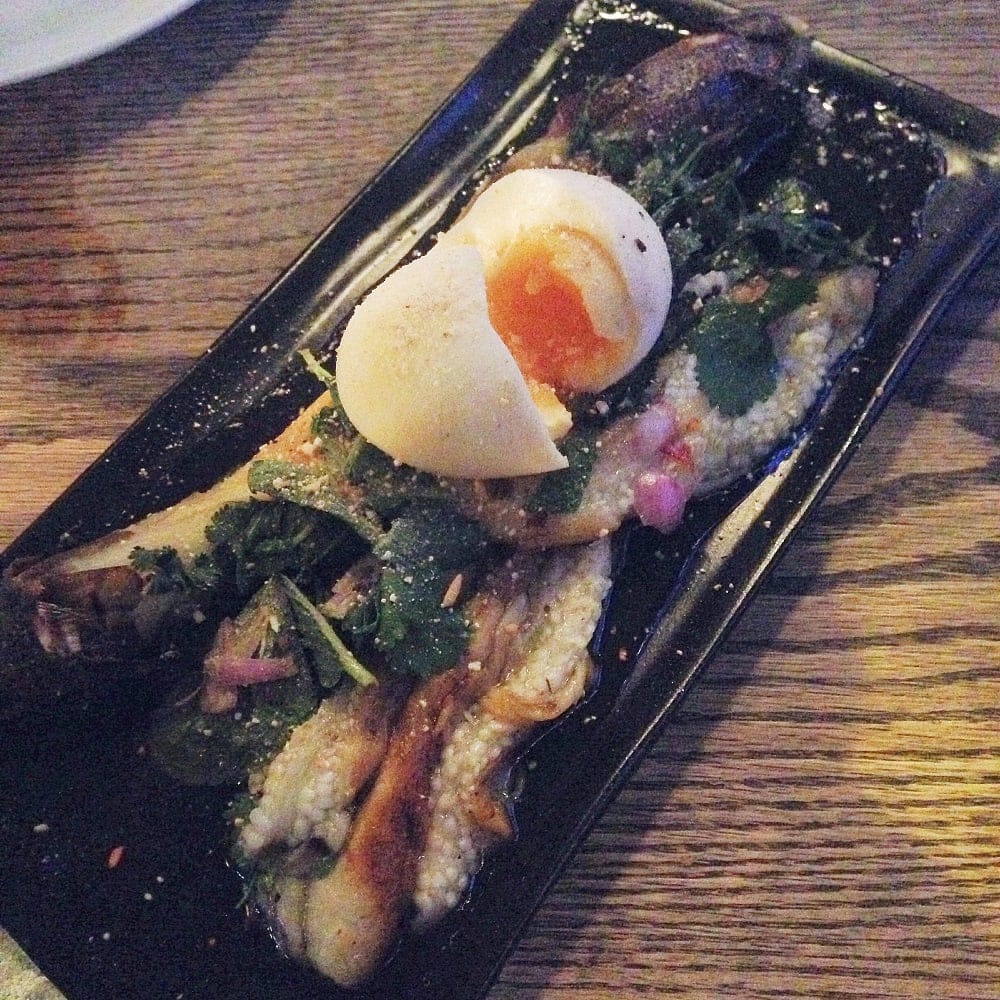 So aubergine is one of my favourite vegetables. Will used to not like it but I've basically just forced him to eat it until he's actually beginning to admit defeat and just like it. Which is sensible of him. This salad had a sauce that we were all fighting over getting the last dregs of from the bottom of the dish. Plus it was topped with a soft boiled egg which makes anything at least ten times better.
Next came the beef cheek penang which was preeeeeetty spicy. I'd say it was probably at my maximum tolerance for spice which is a pretty useless reference point for anyone other than me. I have a medium tolerance for spice I'd say. If that helps at all. Basically this dish is all about the beef cheek. Super soft and tender beef cheek which melts in your mouth. Yes.
Next: Mu-ping (pork shoulder skewers) with cucumber and a spicy dipping sauce. This was SO YUM. Little nuggets of tender spicy pork with cooling cucumber.
Finally, baked slip sole.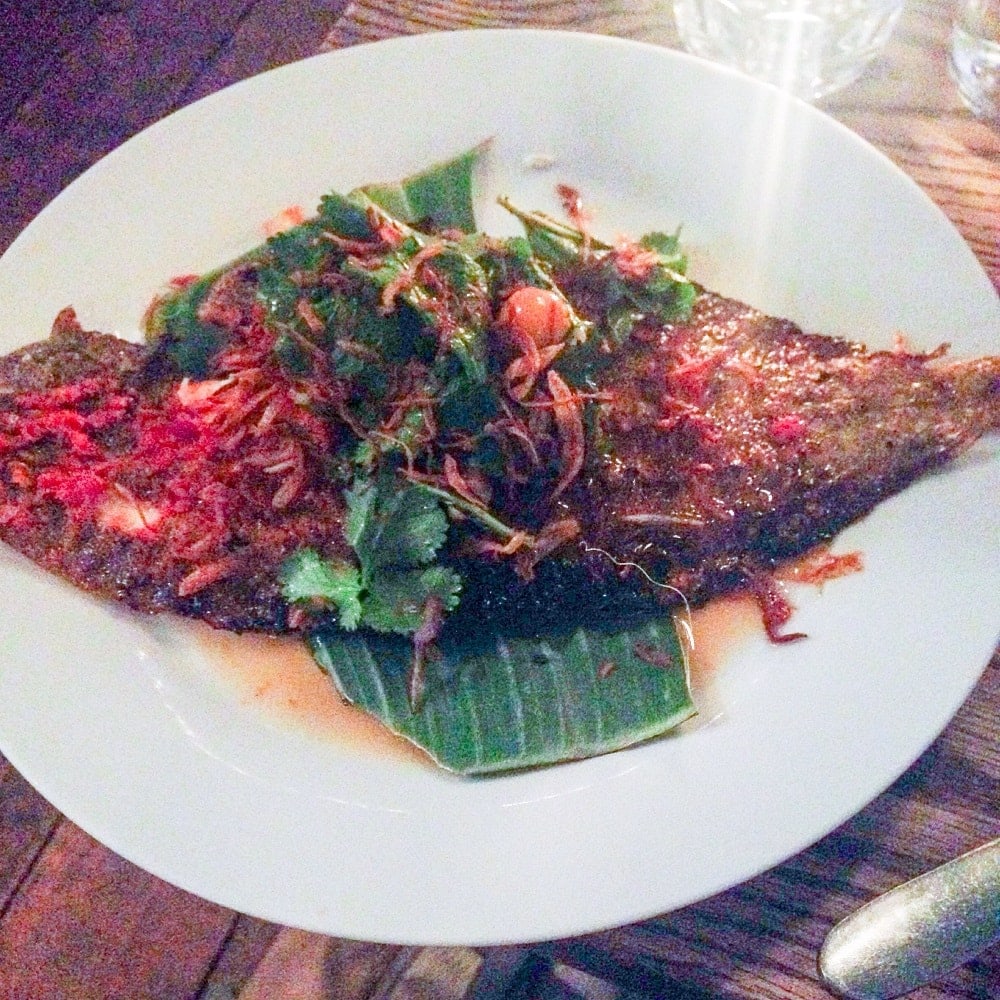 Super soft, perfectly cooked sole which you could pull right off the bone using a spoon. This was the best dish of the night. Which is saying something when there's also beef cheek on the menu.
Overall Tem Ban was a great night out and The Waverley is a perfect venue for it. The pop up is there until the end of April so check it out if you can. Otherwise, keep an eye out for Tem Ban at its next location.