Tota is a cozy restaurant in Tooting Broadway serving a mix of classic comfort food and exciting new flavours with a great, laid back atmosphere.
My sister turned 40 a few weeks ago. A very important birthday I'm sure you'd all agree which requires plenty of celebration and lots of presents. I went to babysit my niece on the day so that my sister and her husband could go for dinner. A treat for me too since I always love any opportunity to spend time with my gorgeous niece, I can't believe she's already one and a half!
On the Saturday my parents and my other sister came to London and we all went out for a delicious dinner in Tooting, where my sister lives, at Tota. It was a lovely evening and a chance to catch up with my family and, even more importantly, eat some excellent food.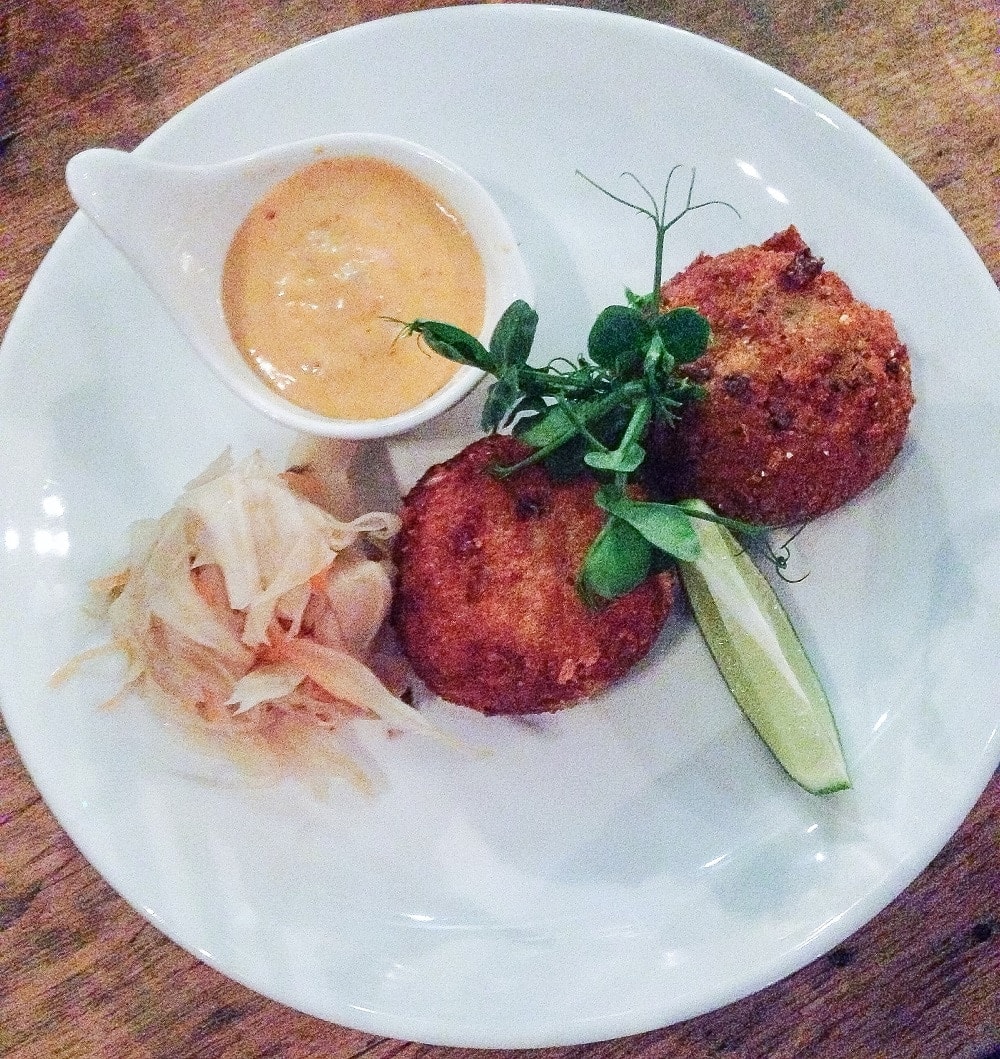 Will and I started off by sharing the crab cakes. These were recommended to us by the very friendly waitress and they came with pickled fennel and aioli. I'm not big on fennel but I'm told it was really tasty. I am a big fan of any kind of shellfish/fish in cake form so I was happy to give them a go (despite the fact that we were planning on having the prawns and they were out, I need to make a trip back just to try them I think). Theses crab cakes were pretty good although not especially better than any other crab cakes I've tried.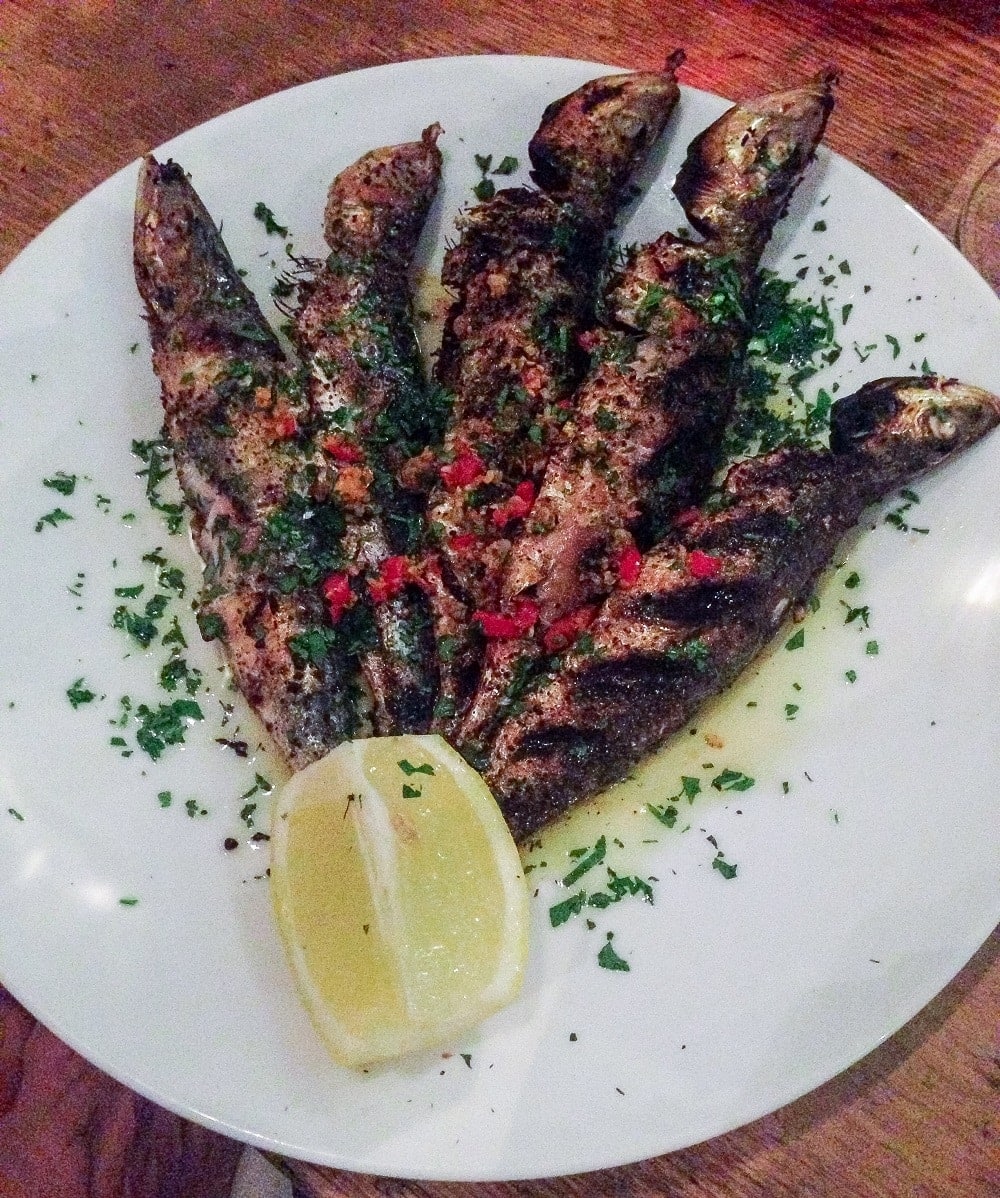 I also managed to steal one of my mum's sardines. What are your thoughts on sardines? I don't think I could be bothered with more than one to be honest, I don't really like eating a food that I have to take tiny bites of to avoid choking on bones. This is pretty unfortunate really because I really like the taste. These ones were particularly tasty, full of great herby flavour.
So now I have to talk to you about the main. And I have to prewarn you that the picture quality is as bad as the food was good. It was dark by the time our mains arrived so I had rubbish light to work with but I had to document it some how since it was probably the best meal I've had so far this year. Seriously.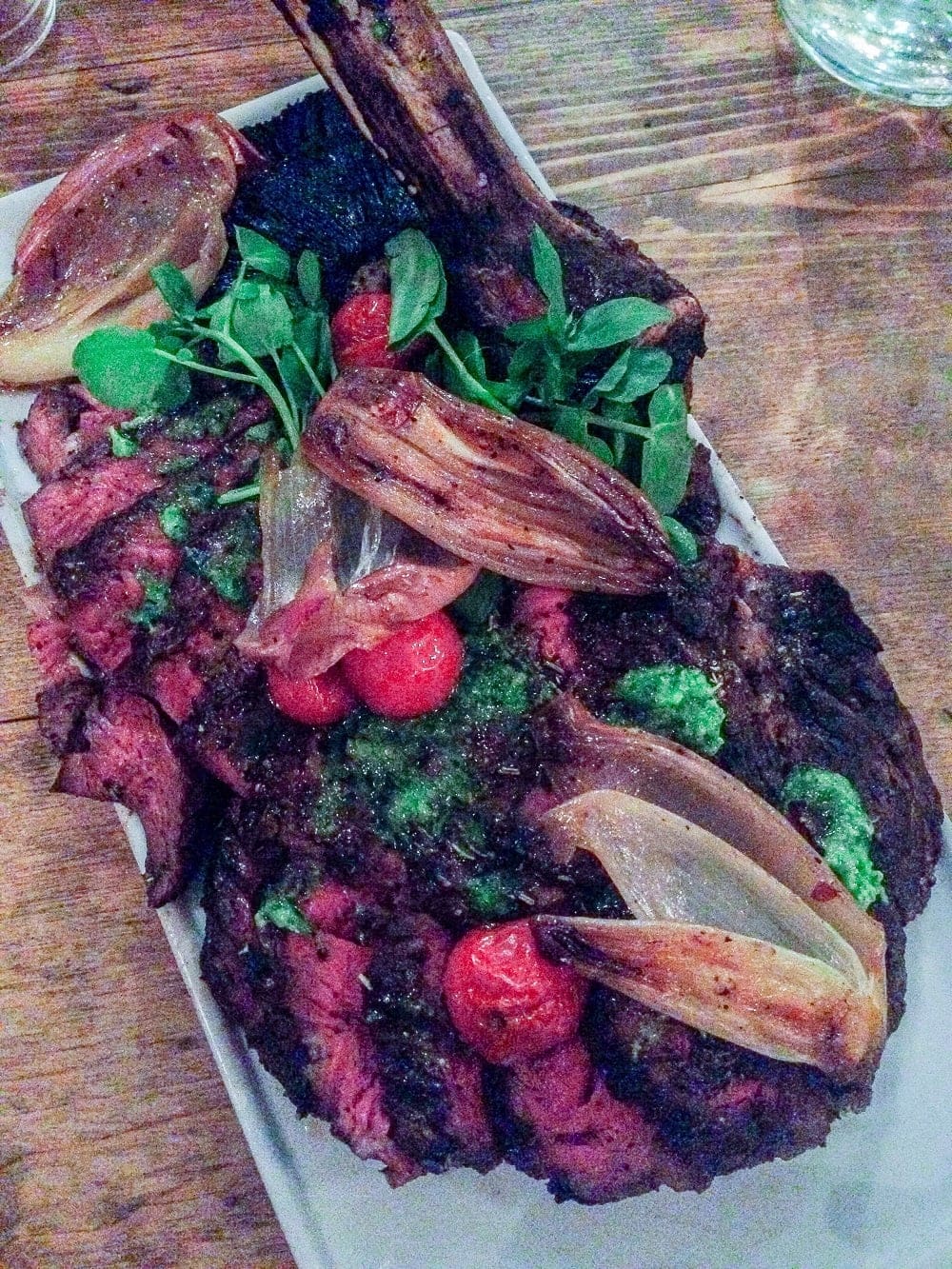 This was a 20oz Cote de Boeuf with watercress, roast shallots and portobello mushrooms. It also came with fries and a choice of peppercorn or bearnaise sauce. But really it's all about that steak. Cooked medium rare, topped with soft roasted cherry tomatoes and sweet shallots, little pockets of herbs and watercress nestled in the meat. I've thought about this meal pretty regularly since then. It was insanely tasty and pretty good value at £39 for two people.
We got so much beef that we couldn't finish it. We took it home and had steak and eggs for breakfast the next day. Second win of the weekend.
Tota is a great destination in Tooting Broadway with tasty food and a comfortable, relaxed atmosphere. I'd highly recommend heading there just for the steak!