Weekly Inspiration is where I share all the things I've loved on the internet (and maybe sometimes even my real life) this week. Mostly recipes, some other cool foody stuff and some great instagram accounts you need to follow. Feel free to share what you've been loving in the comments, I'd love to see!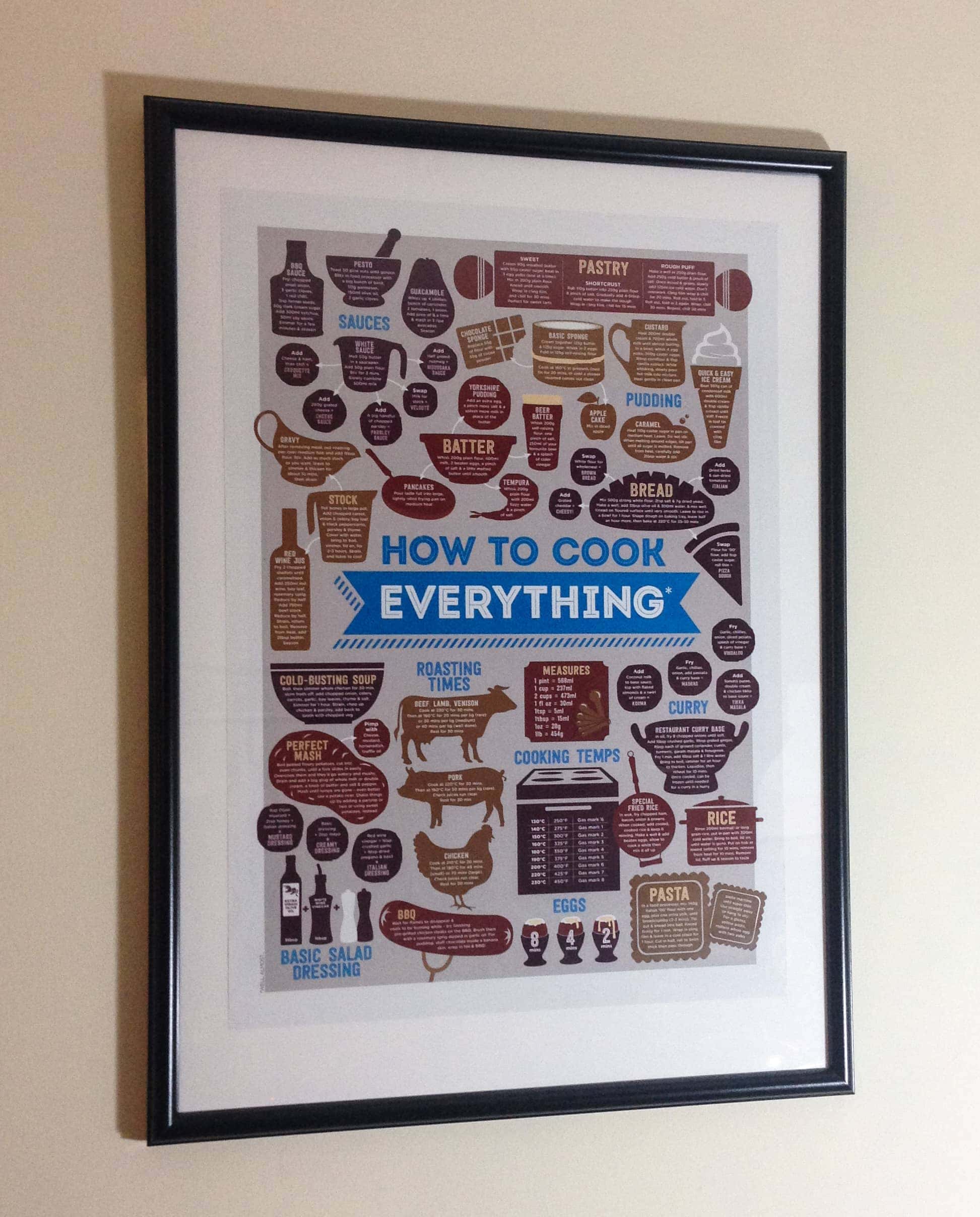 We finally put this print I bought for Will up. As I mentioned before it's very stressful coming up with presents for him but since we're both into cooking this is what I came up with for part of his present this year. If you want to get one they're on NotOnTheHighStreet.com.
I reallyyyy want to try this Honey Garlic Beef from I Am A Food Blog. It looks so easy and delicious, ingredients are definitely going on the list for the next food shop.
Found some new places to find recipes thanks to Julia's Album's latest blog post. Will be giving Tasteologie a go this week.
How good does this Skillet Chicken Tortilla Pie look? I want nothing but comfort food at the moment even though it hasn't been THAT cold this week. Still though, Mexican flavoured chicken and cheese is possibly the most comforting thing in the world, I want it always.
This week I finished reading One More Thing by B. J. Novak. I was already pretty in love with B. J. since his absolute perfection as Ryan in The Office and thanks to him being one half of the best celebrity relationship in existence (him and Mindy Kaling obvs) but his book took it to a whole new level. Super clever short stories that are easy to read, I might even be able to get Will to read this one!
Last weekend we went to Brockley Deli, which is round the corner from our flat and had the most amazing Salted Caramel Brownies. If you're in SE London I recommend making a trip there. Otherwise, I'm definitely going to be hunting down a recipe I can make at home.
Finally, in Instagram news, I just started following @northdixiekitchen and I really love her photos, basically what I dream my Instagram feed could look like one day.
x