What's in season in April? A selection of recipes full of the colourful spring vegetables in season in April! This month there's pressure cooker curries, potato salad, tacos and loads more.
We really try to cook seasonally so that we get the best ingredients and do our bit for the environment so I thought it would be useful to give you a bit of a guide each month of how you can use the recipes on my site to cook in season.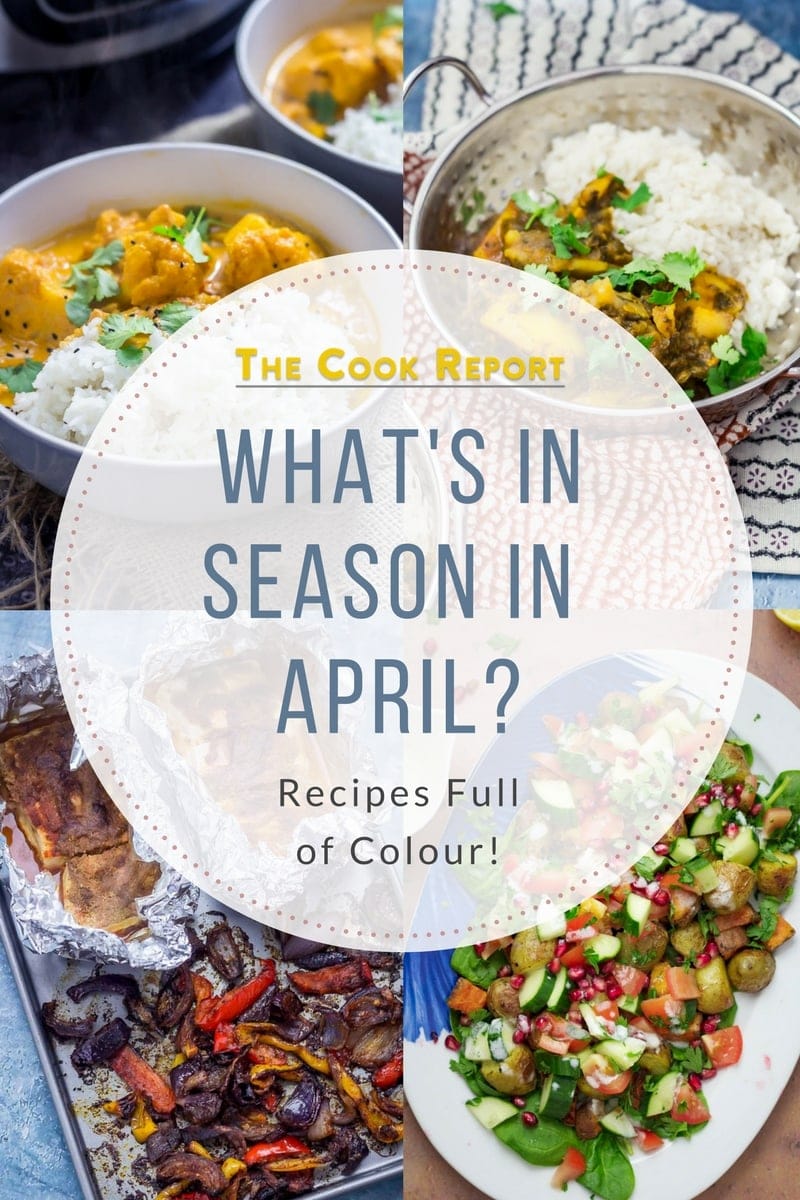 What's in Season in April?
Cauliflower
Creamy Cauliflower Curry in the Pressure Cooker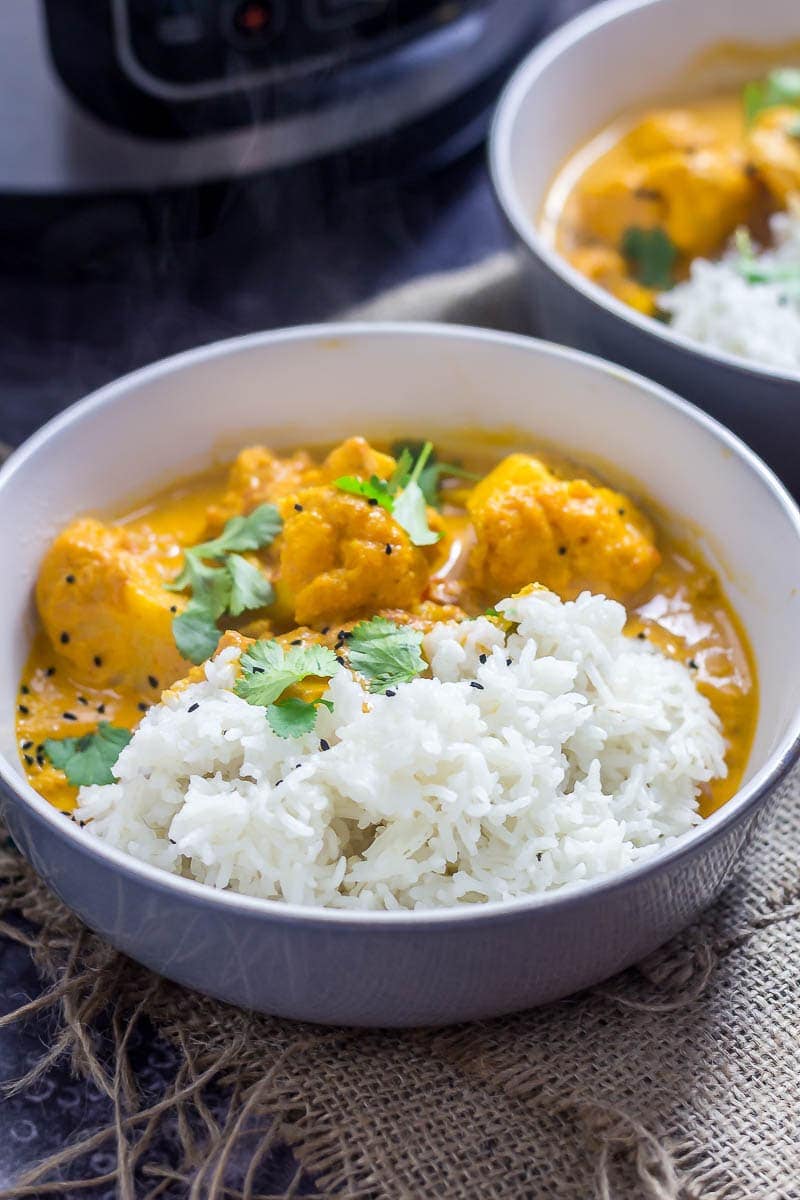 This creamy cauliflower curry has an amazing butter chicken style sauce but switches out the meat for a great vegetarian meal. You can make it in the pressure cooker or Instant Pot in a matter of minutes!
Potatoes
Roasted Potato Salad with Sumac Yoghurt Dressing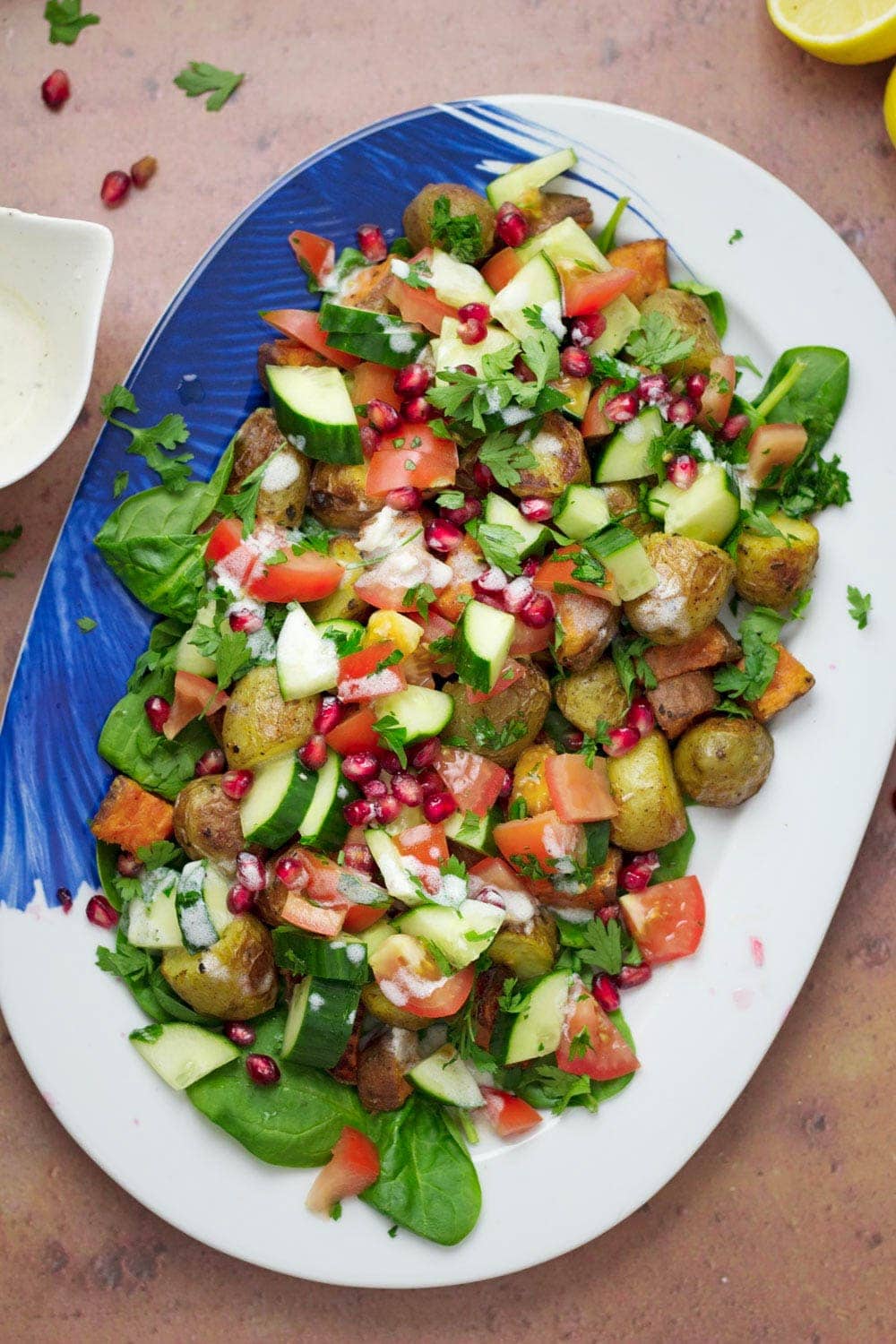 Forget about your boring old potato salad, this roast potato salad recipe uses normal & sweet potatoes with a sumac yoghurt dressing to make a tasty dinner!
Peppers
Sheet Pan Fish Tacos with Peppers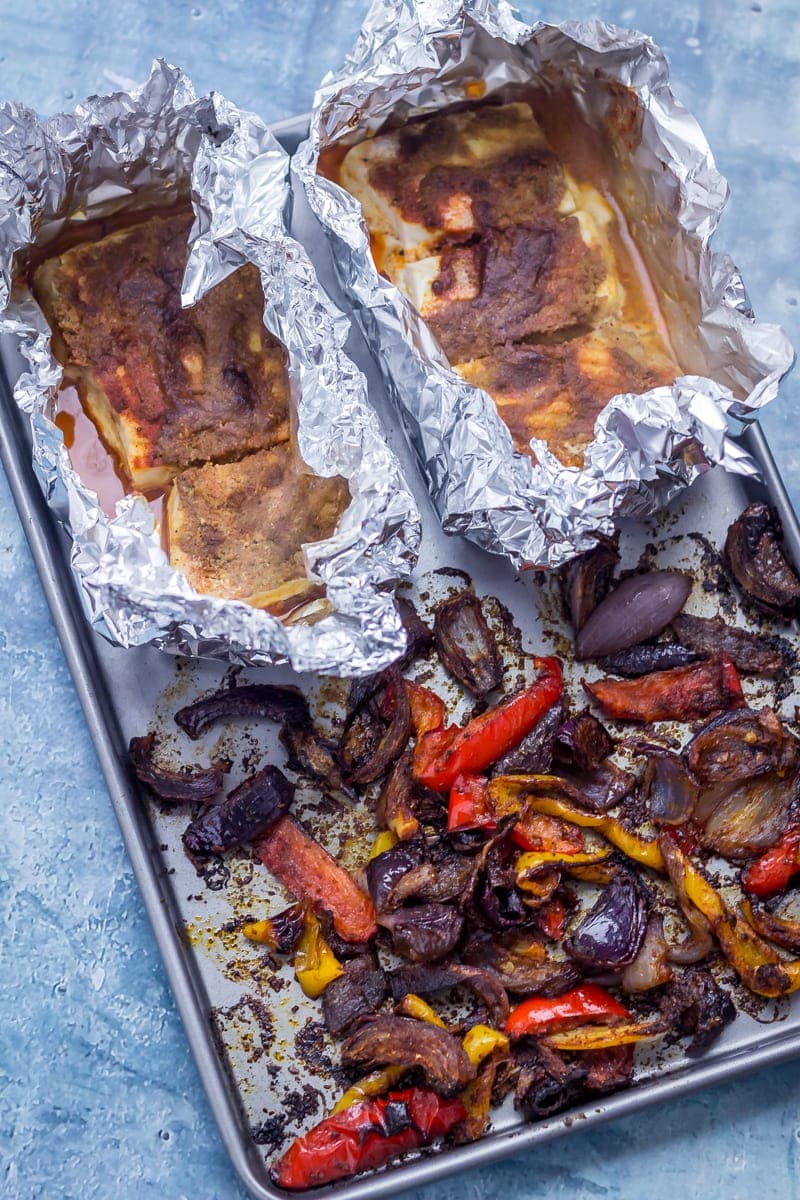 Fish tacos are a fun and tasty dinner. Now they're even easier because everything can be made on one sheet pan! Have flavour packed fish tacos on the table in half an hour.
Salmon
Peanut Salmon Noodles with Pak Choi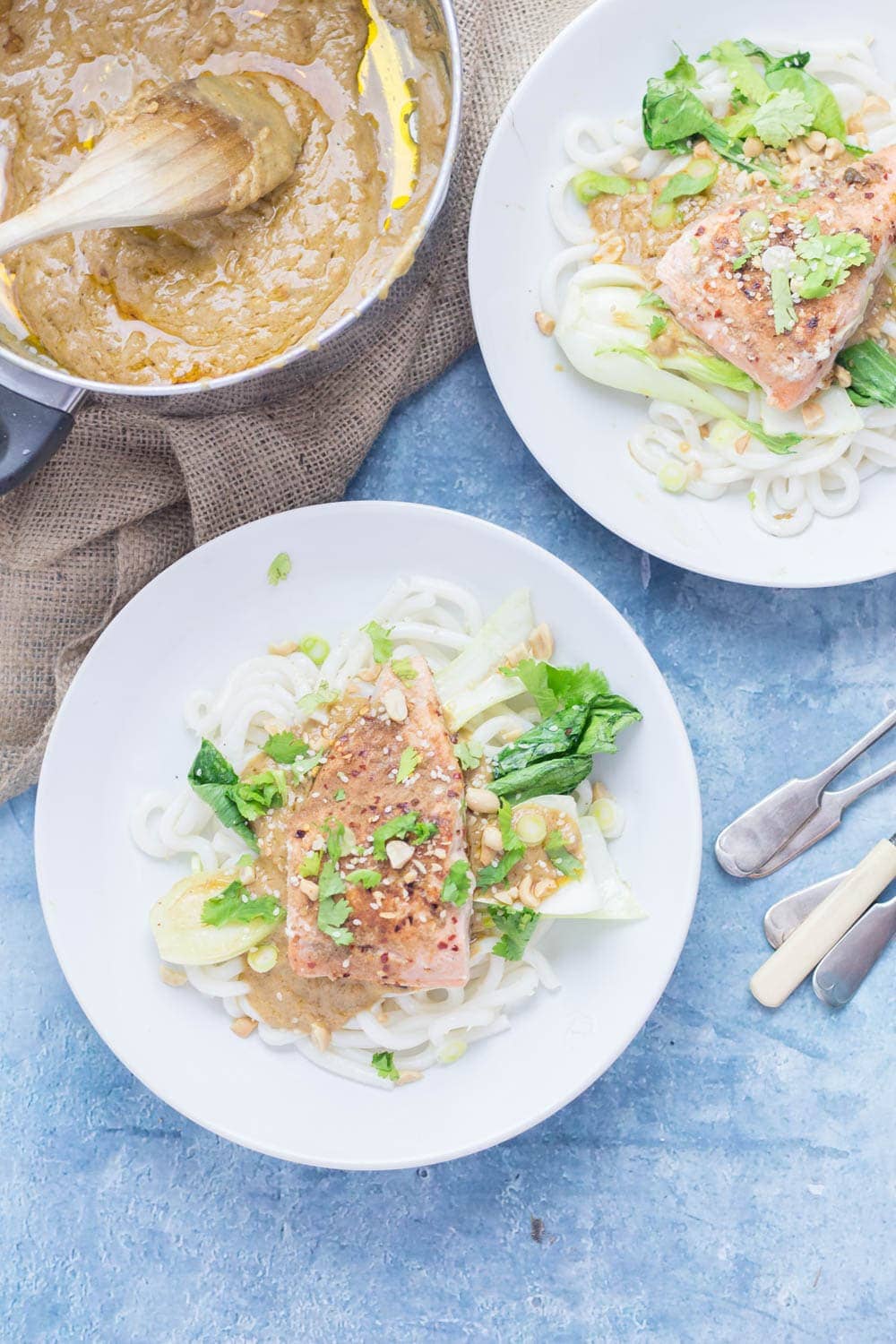 The sauce on this peanut salmon is to die for! Perfectly flaky salmon sits on top of udon noodles and wilted pak choi with a creamy peanut sauce.
Spinach
Easy Pressure Cooker Saag Aloo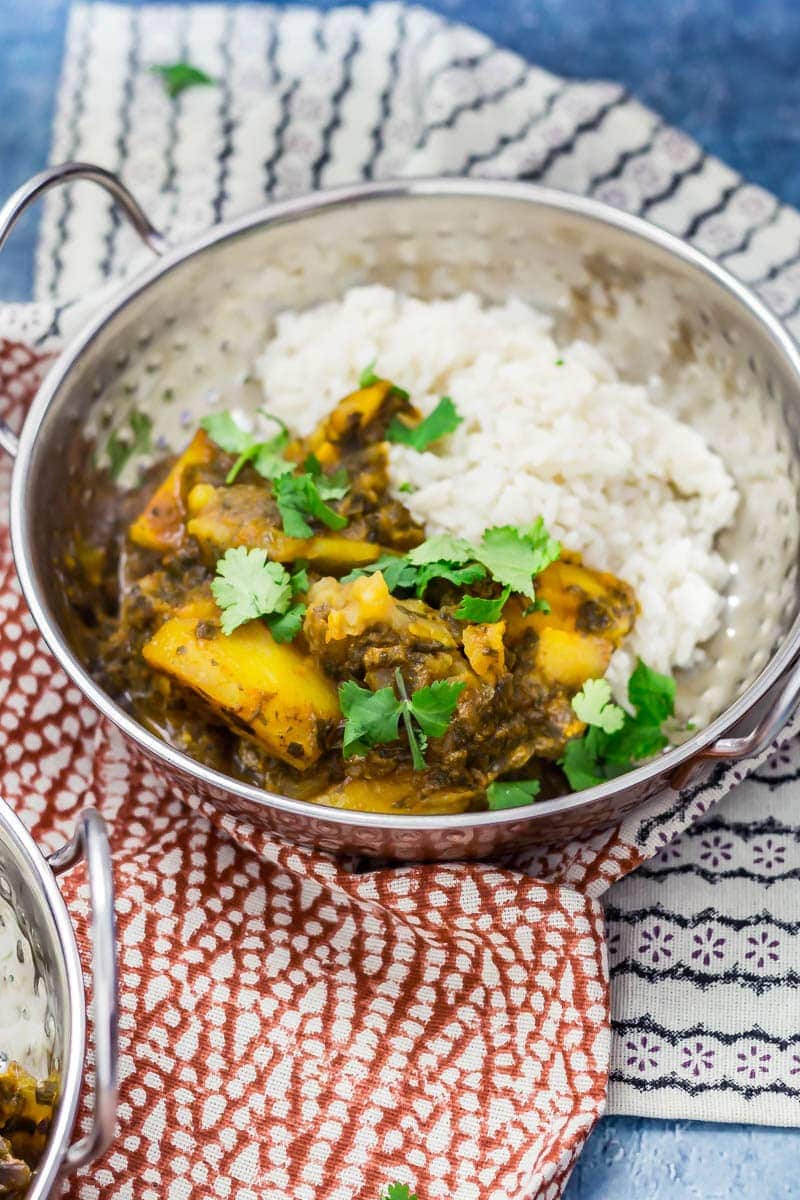 Saag aloo is one of my favourite take away dishes! Now you can make your own version quickly and easily in a pressure cooker or instant pot so you can have this vegetarian dish any night of the week.
Don't forget to tag me on Instagram if you make any of these recipes! Include #TheCookReport or @amycookreport...I LOVE to see what you make 💕
If you want more recipes then head to my recipe index to find what you're after!