What's in season in May? A collection of recipes to use all the beautiful ingredients in season in May. This month make a roast chicken sandwich, a quick and easy one pot pasta, a simple, healthy saag aloo and loads more!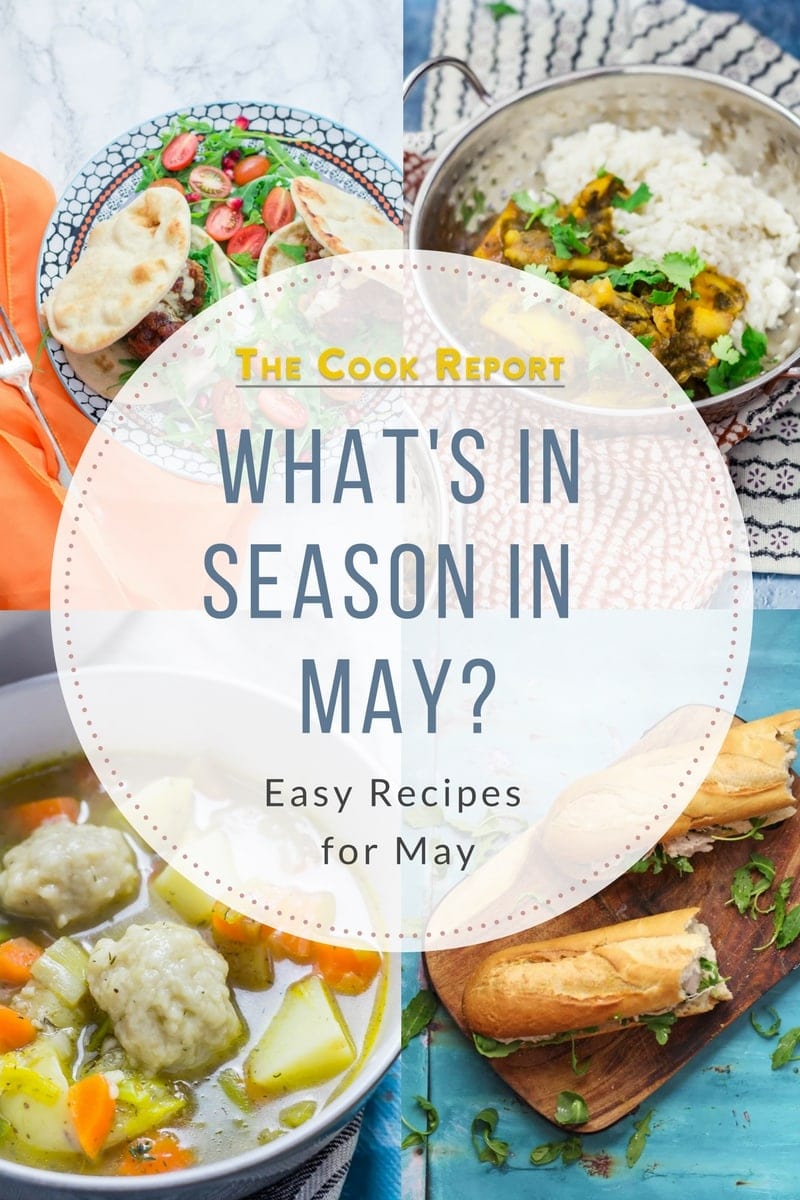 We really try to cook seasonally so that we get the best ingredients and do our bit for the environment so I thought it would be useful to give you a bit of a guide each month of how you can use the recipes on my site to cook in season.
What's in Season in May?
Carrot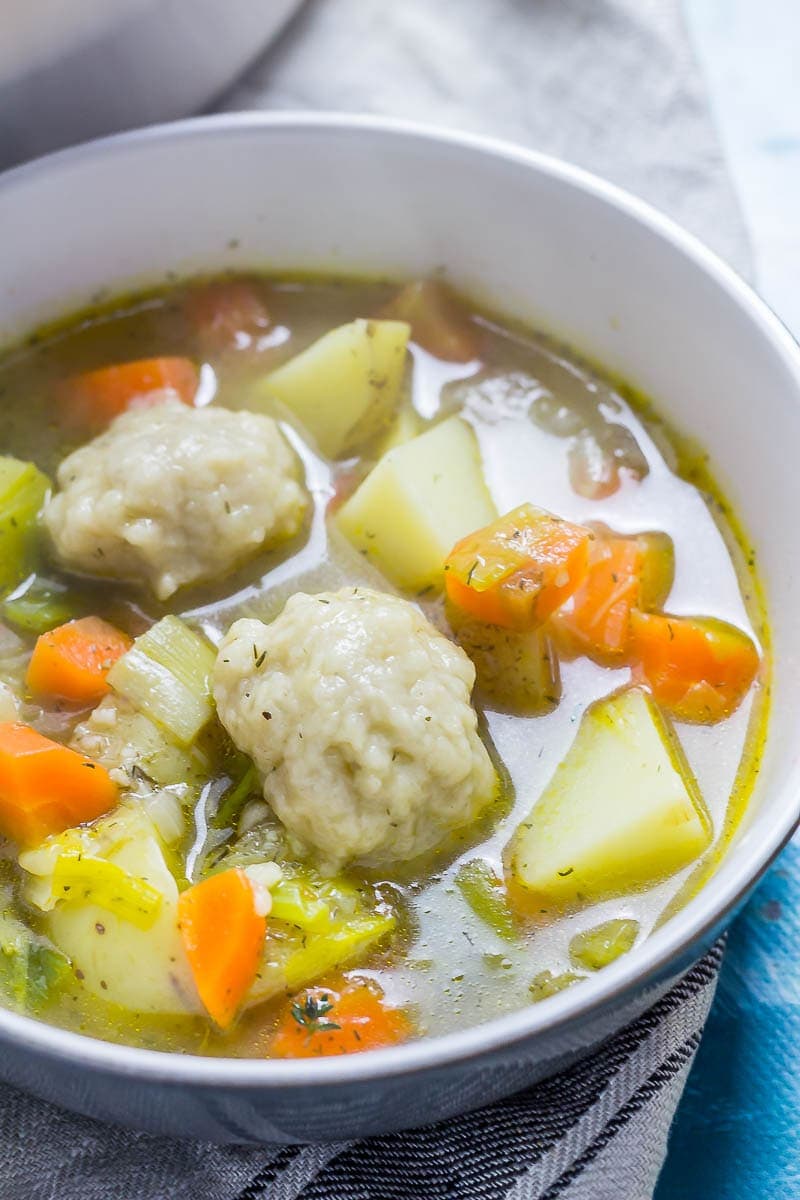 This vegetable soup with dumplings recipe is so quick and simple to make. Add whatever vegetables you like to make it your own and make sure you serve up plenty of those dumplings on top!
Mint
Lime & Mint Roast Chicken Sandwich with Garlic Butter
This lime & mint roast chicken sandwich recipe is a delicious weekend treat! Serve drizzled with garlic butter and topped with peppery rocket leaves.
Peppers
Cheesy Roasted Red Pepper One Pot Pasta
This Cheesy Roasted Red Pepper One Pot Pasta comes together in 20 minutes and is full of comforting cream cheese and the smoky flavour of roasted red peppers.
Pomegranate
Moroccan Meatball Flatbreads with Aioli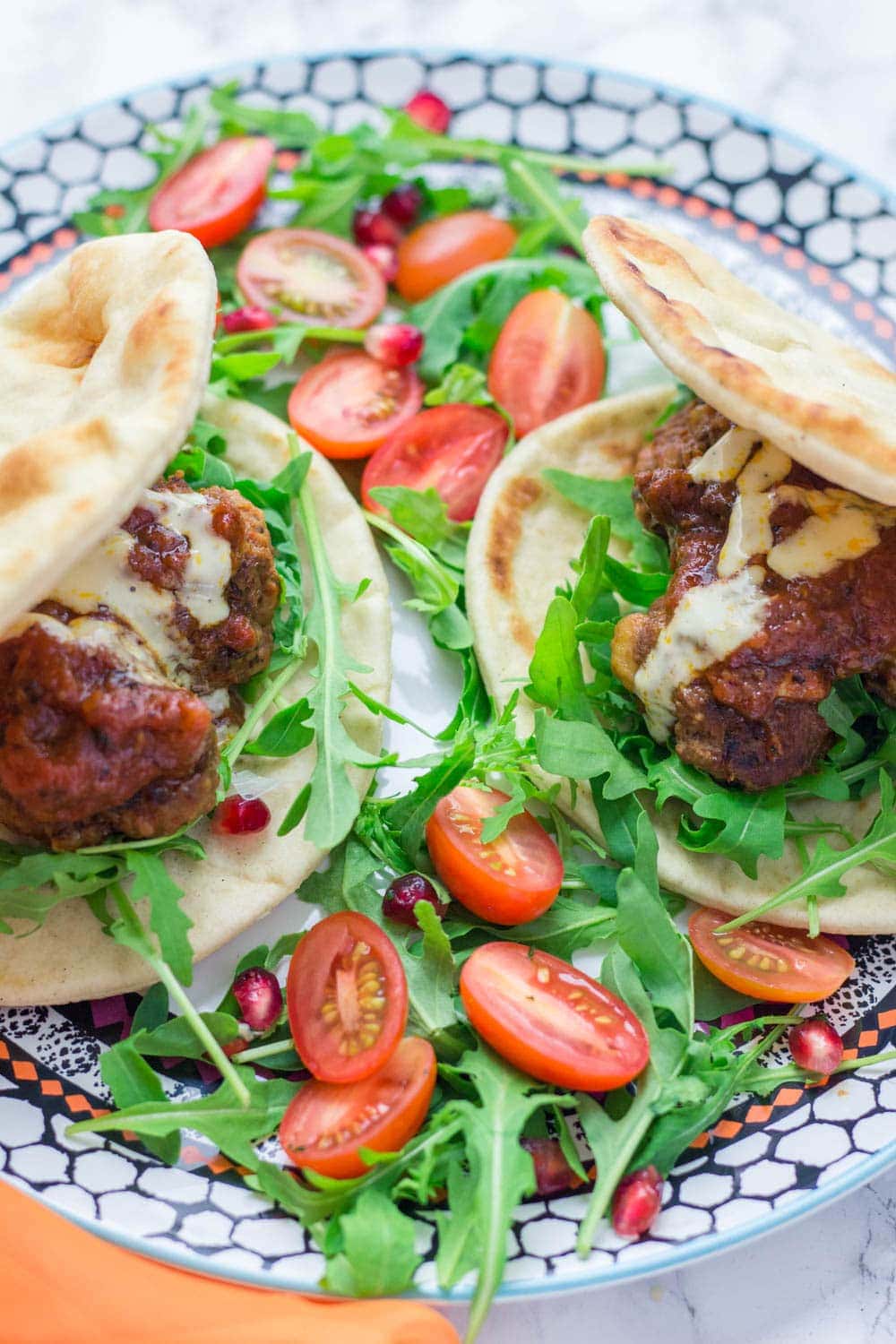 These Moroccan meatball flatbreads are surprisingly quick to make. The meatballs are simmered in a harissa tomato sauce and served with a drizzle of aioli.
Get more pomegranate recipes>>>
Potatoes
Easy Pressure Cooker Saag Aloo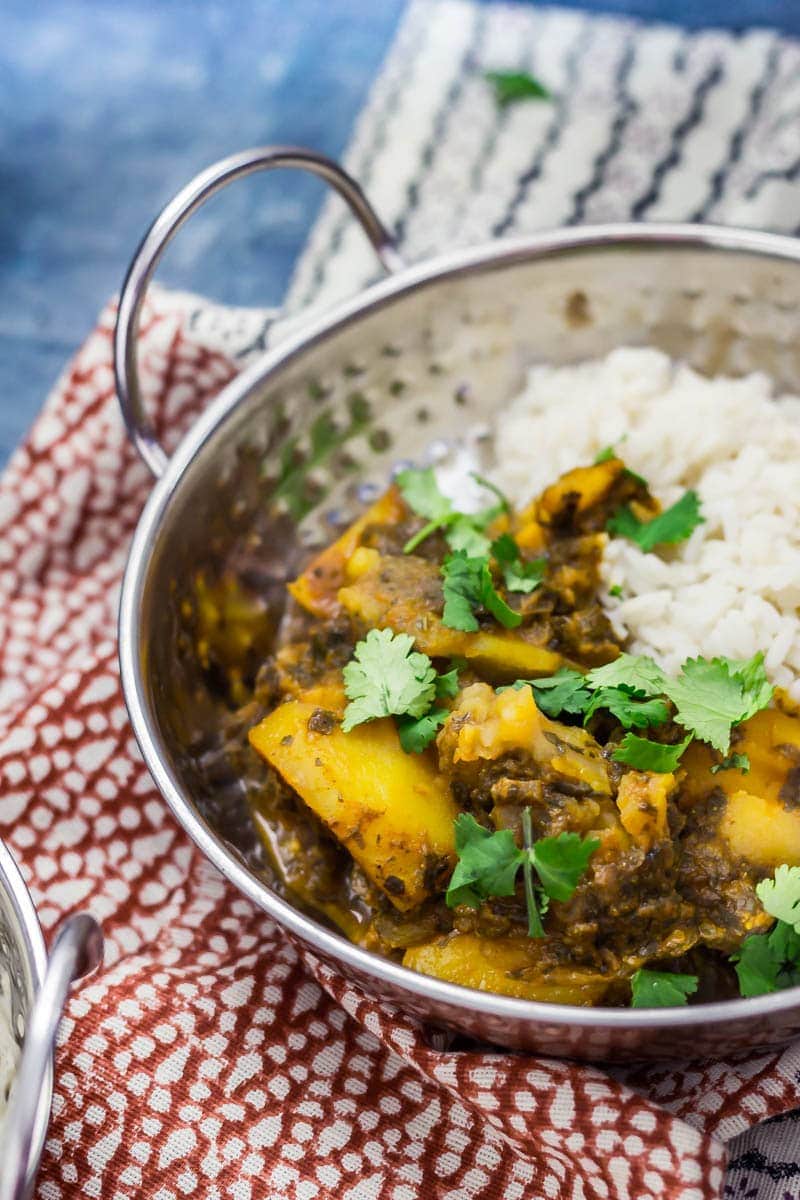 Saag aloo is one of my favourite take away dishes! Now you can make your own version quickly and easily in a pressure cooker or instant pot so you can have this vegetarian dish any night of the week.
Spinach
Halloumi Curry with Spinach Cashew Sauce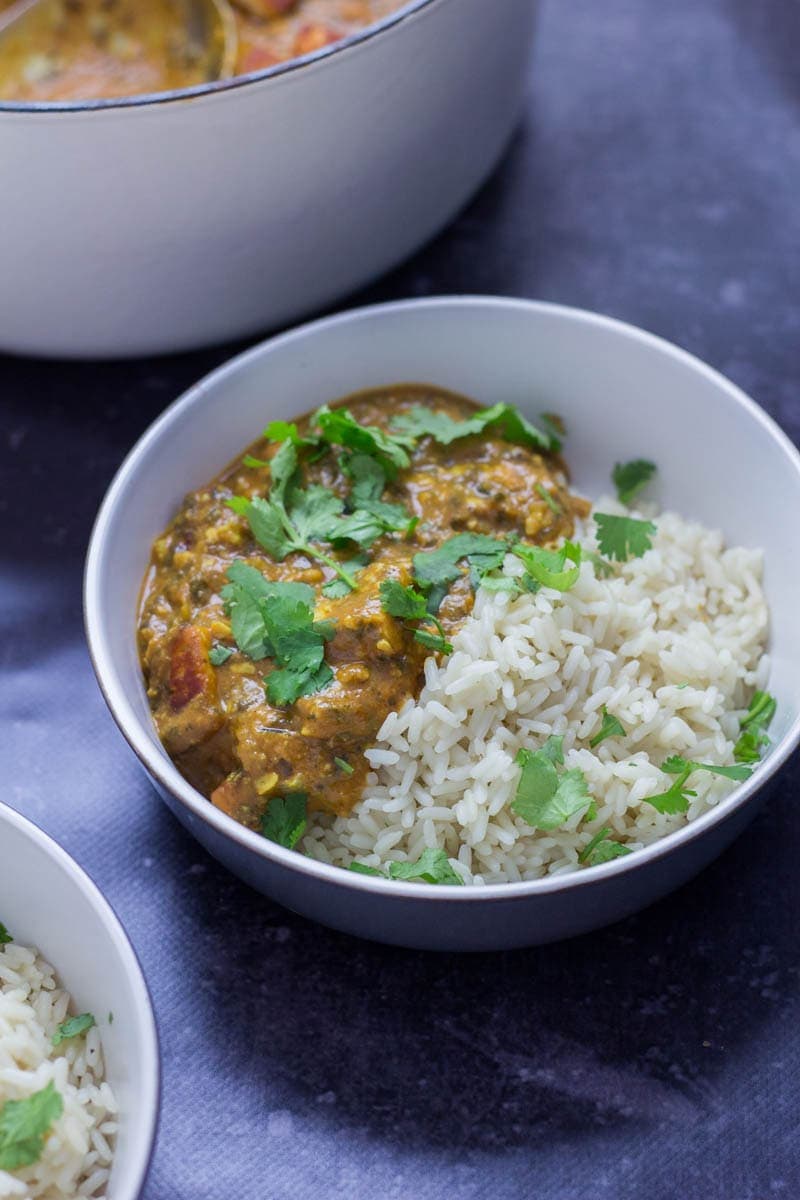 This super creamy curry sauce works perfectly with the salty halloumi. With hidden veggies from the spinach in the sauce this halloumi curry is a healthy vegetarian dinner that works for weeknight or a special occasion!
Don't forget to tag me on Instagram if you make any of these recipes! Include #TheCookReport or @amycookreport…I LOVE to see what you make 💕
If you want more recipes then head to my recipe index to find what you're after!