What's in season in December? A collection of recipes perfect for using up Christmas leftovers and feeding crowds for a holiday celebration.
We're kicking off a new regular post here on The Cook Report. We really try to cook seasonally so that we get the best ingredients and do our bit for the environment so I thought it would be useful to give you a bit of a guide each month of how you can use the recipes on my site to cook in season.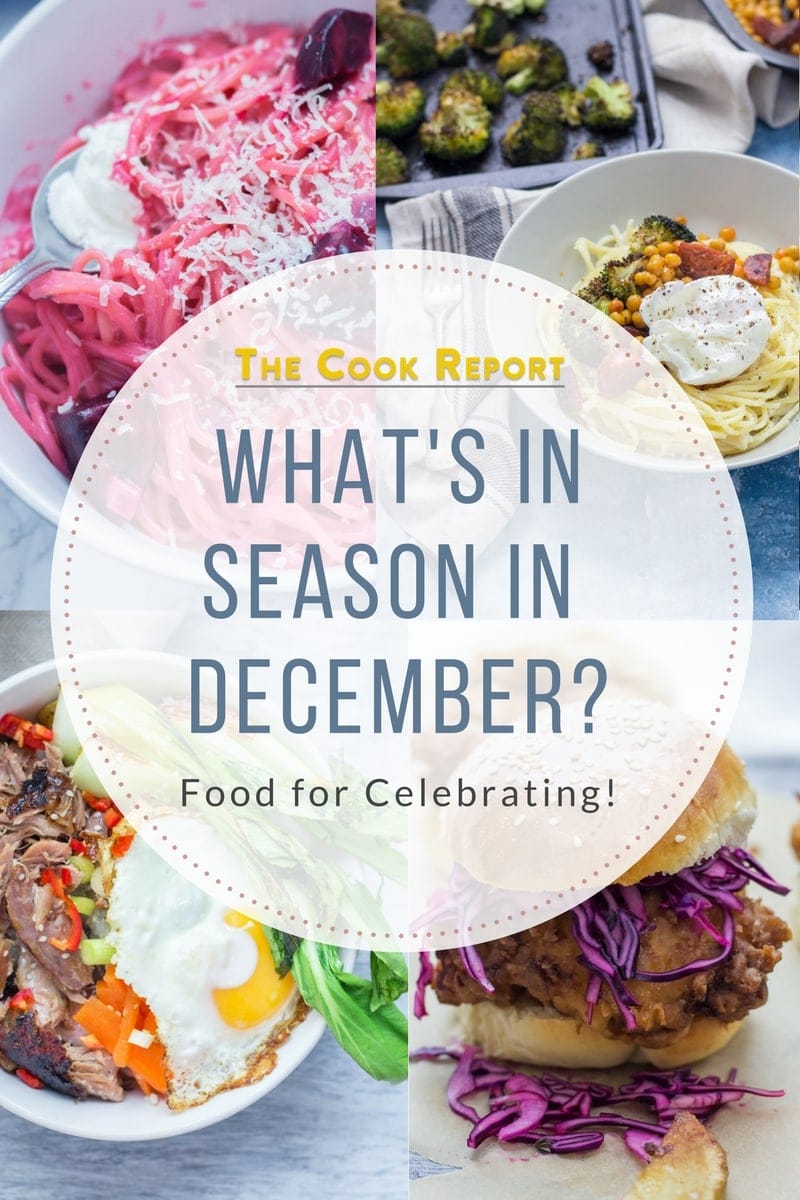 What's in Season in December?
Beetroot
Roasted Beetroot One-Pot Pasta with Goat's Cheese
This roasted beetroot one-pot pasta is finished with a spoonful of goat's cheese. It's so easy and looks amazing, this dish is perfect comfort food!
Broccoli
Garlic Pasta with Broccoli, Chickpeas & Chorizo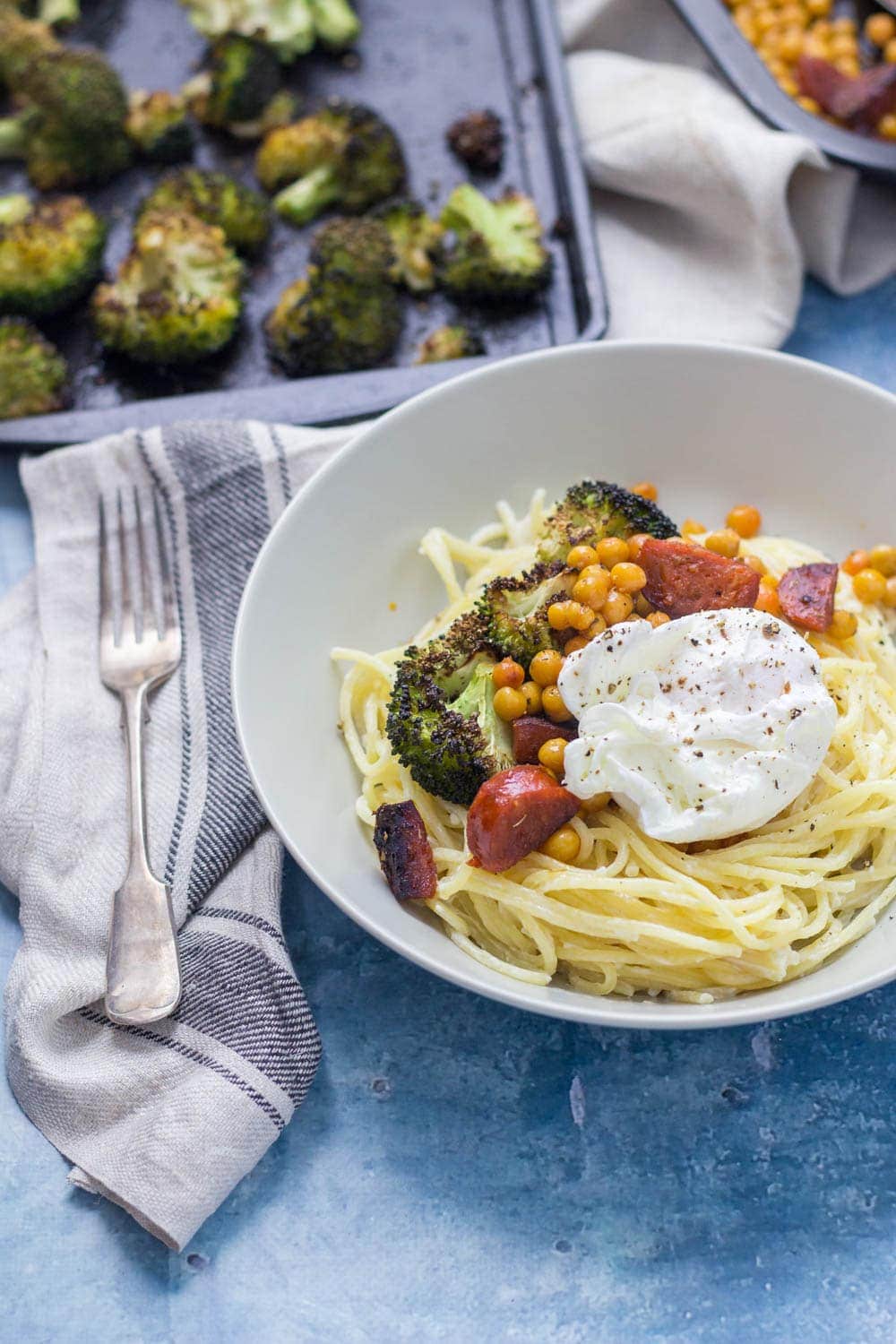 A simple weeknight meal packed with garlicky flavour and topped with delicious roasted broccoli, crispy chickpeas and chorizo. Finished with a poached egg.
Brussels Sprouts
Brussels Sprout, Potato and Bacon Hash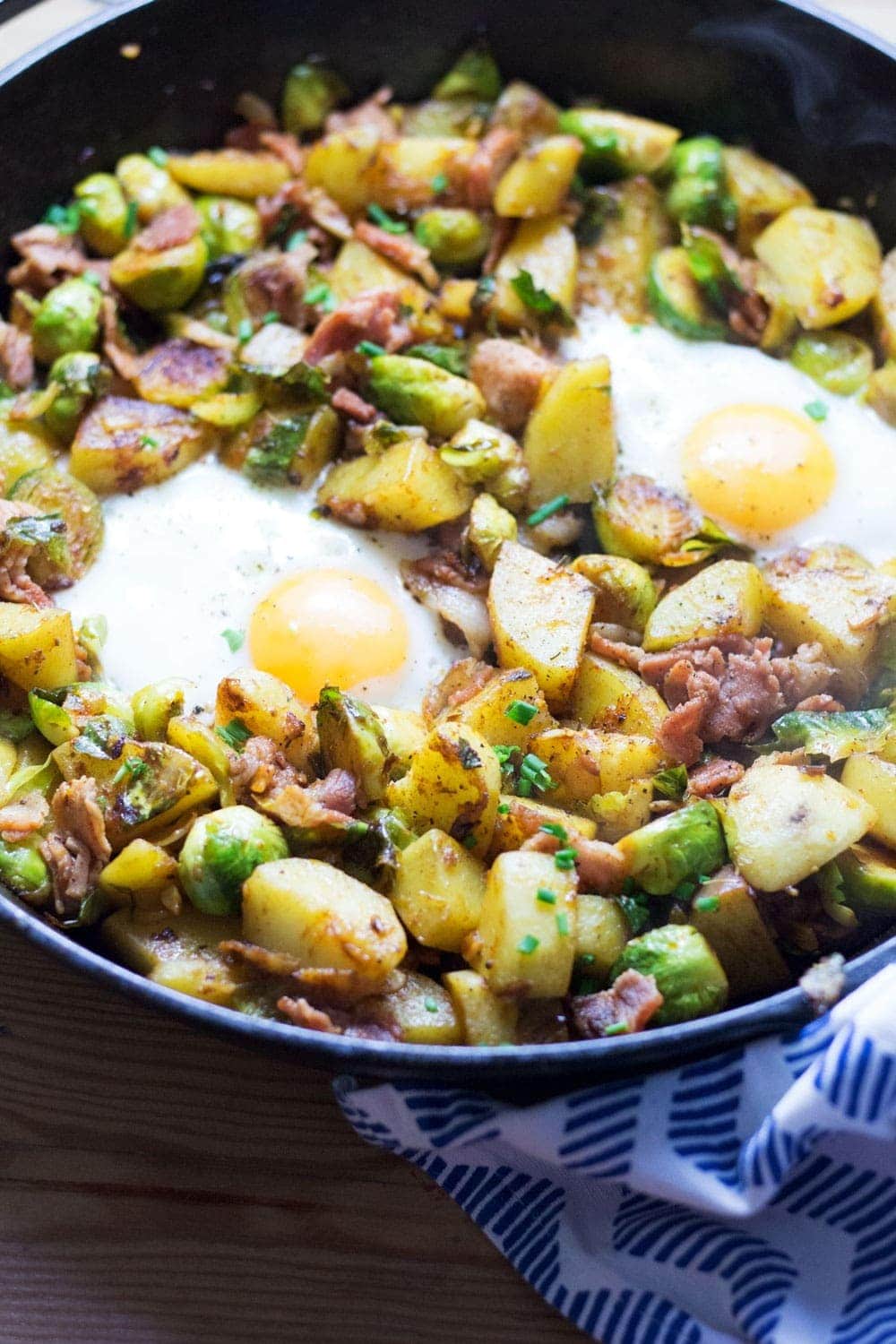 This Brussels sprout, potato & bacon breakfast hash is the perfect thing to start your morning! Crack in an egg or two & you've got a tasty morning meal.
More Brussels sprout recipes>>
Cabbage
Buttermilk Fried Chicken Sandwiches with Cabbage Slaw and Sriracha Mayo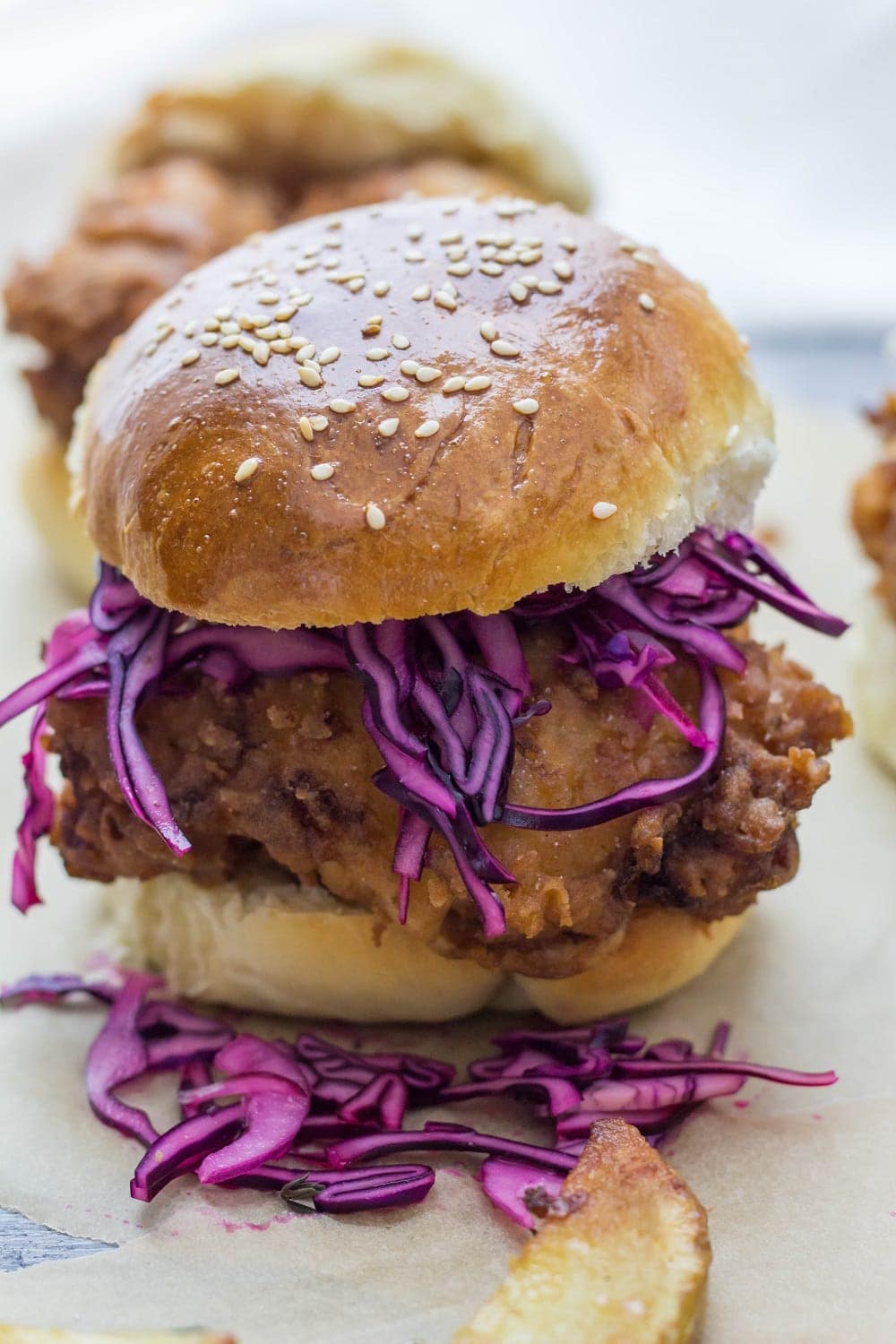 Oh man, fried chicken is just the best isn't it? Especially these buttermilk fried chicken sandwiches with cabbage slaw and sriracha mayo!
Duck
Japanese Roast Duck Legs Rice Bowls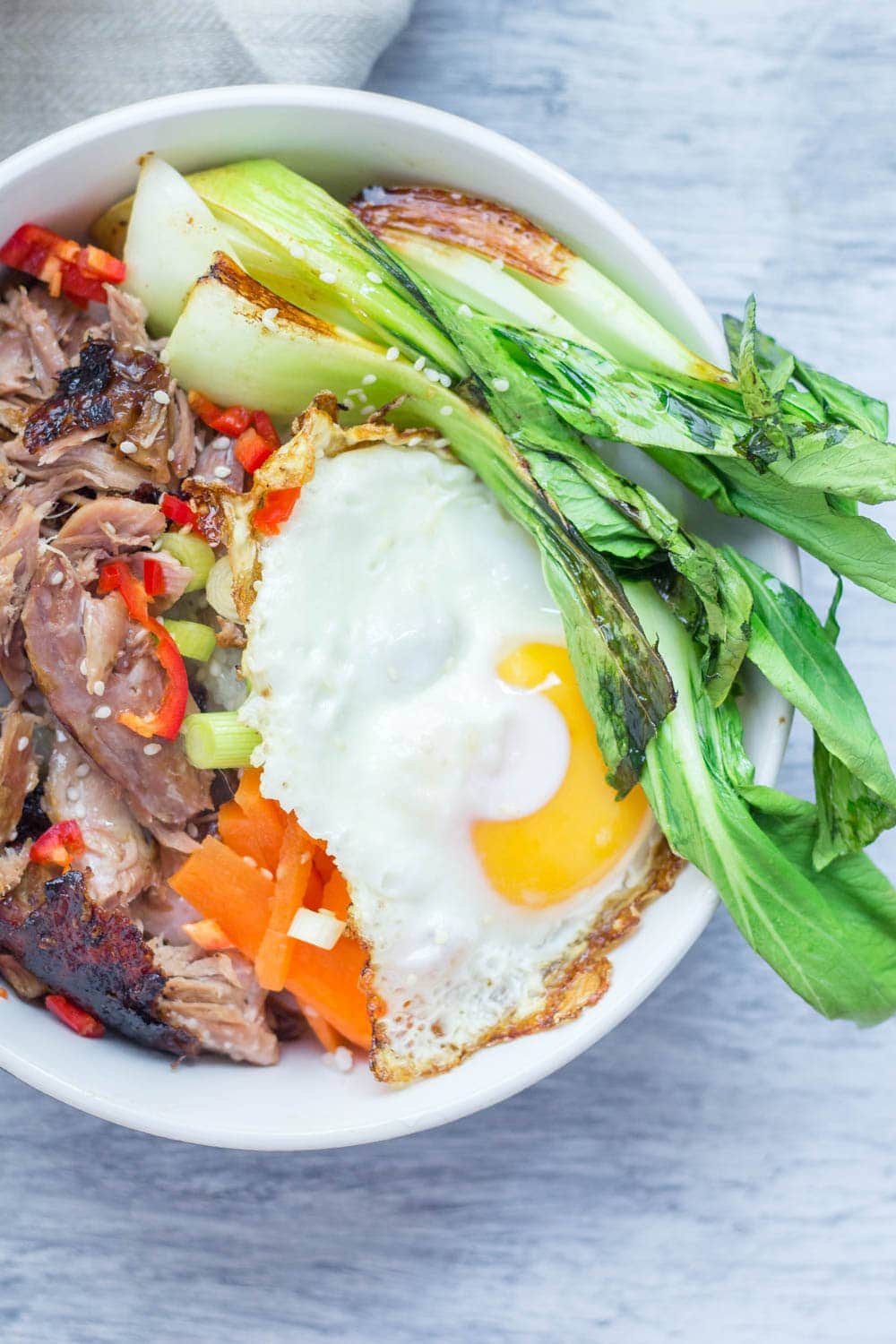 Japanese roast duck legs are shredded and served over sticky rice with pak choi, chilli and perfectly soft fried egg for a tasty dinner all in one bowl!
Pak Choi
Teriyaki Salmon with Udon Noodles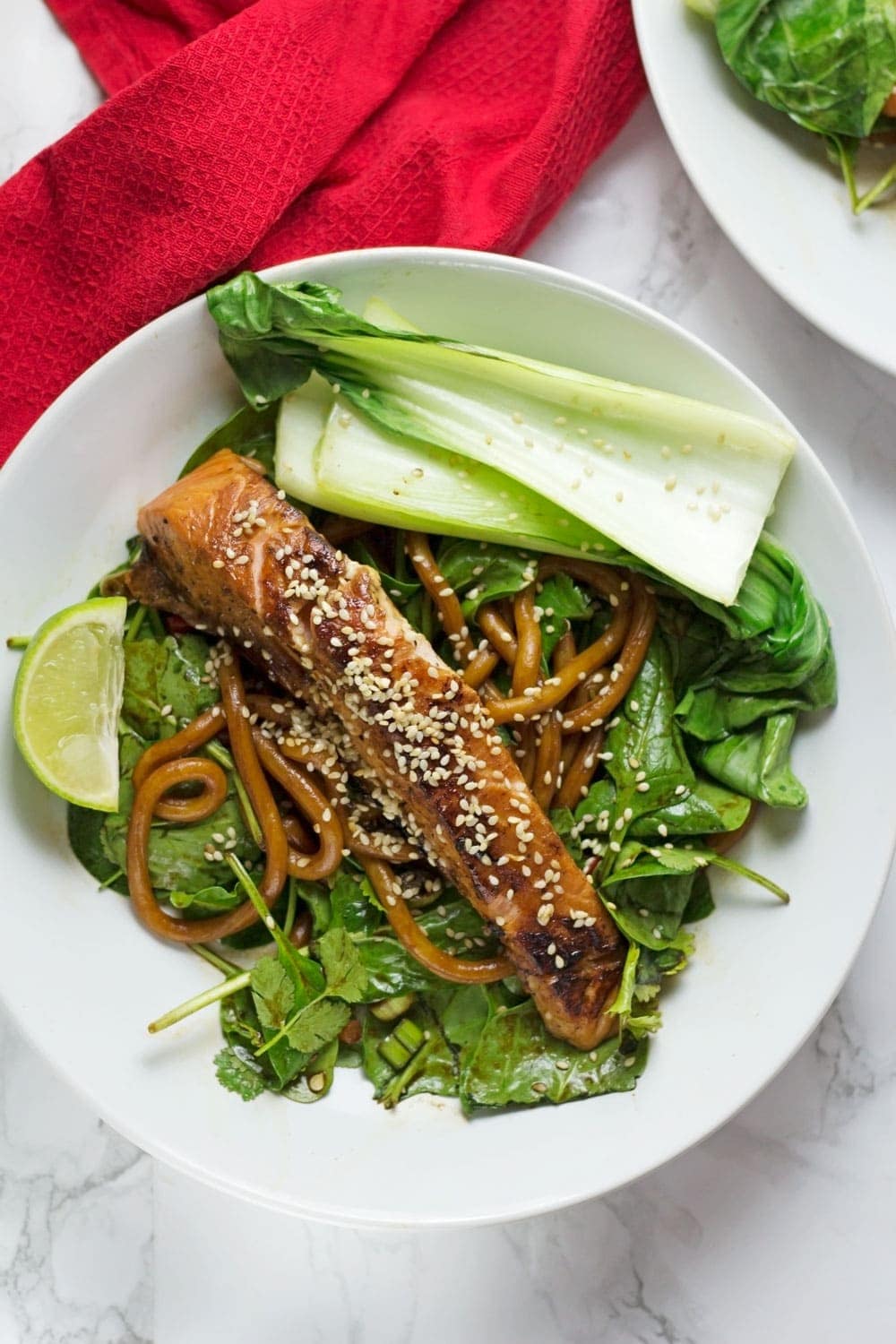 This fresh and healthy teriyaki salmon with udon noodles is a delicious summer dinner with a spicy kick. Serve with spinach and pak choi.
Sweet Potatoes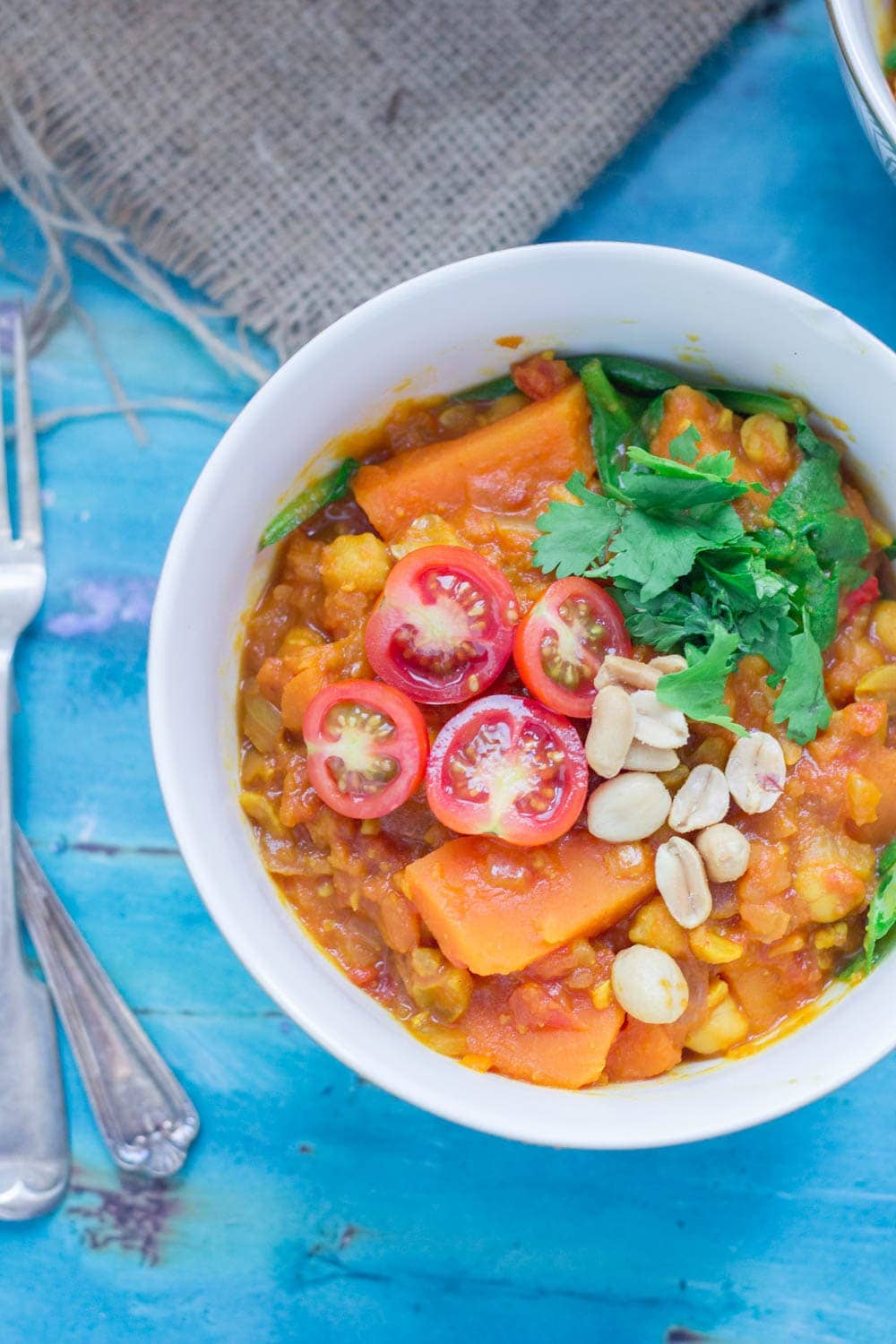 This peanut and sweet potato stew is spicy, filling and delicious. Add all your favourite toppings and serve with a healthy portion of rice or other grain.
Looking for delicious Christmas recipes? Check out my Christmas recipes Pinterest board!