What's in season in February? A selection of recipes to brighten up the cold days of February! There's nothing better than eating seasonally to help you through the winter.
We're kicking off a new regular post here on The Cook Report. We really try to cook seasonally so that we get the best ingredients and do our bit for the environment so I thought it would be useful to give you a bit of a guide each month of how you can use the recipes on my site to cook in season.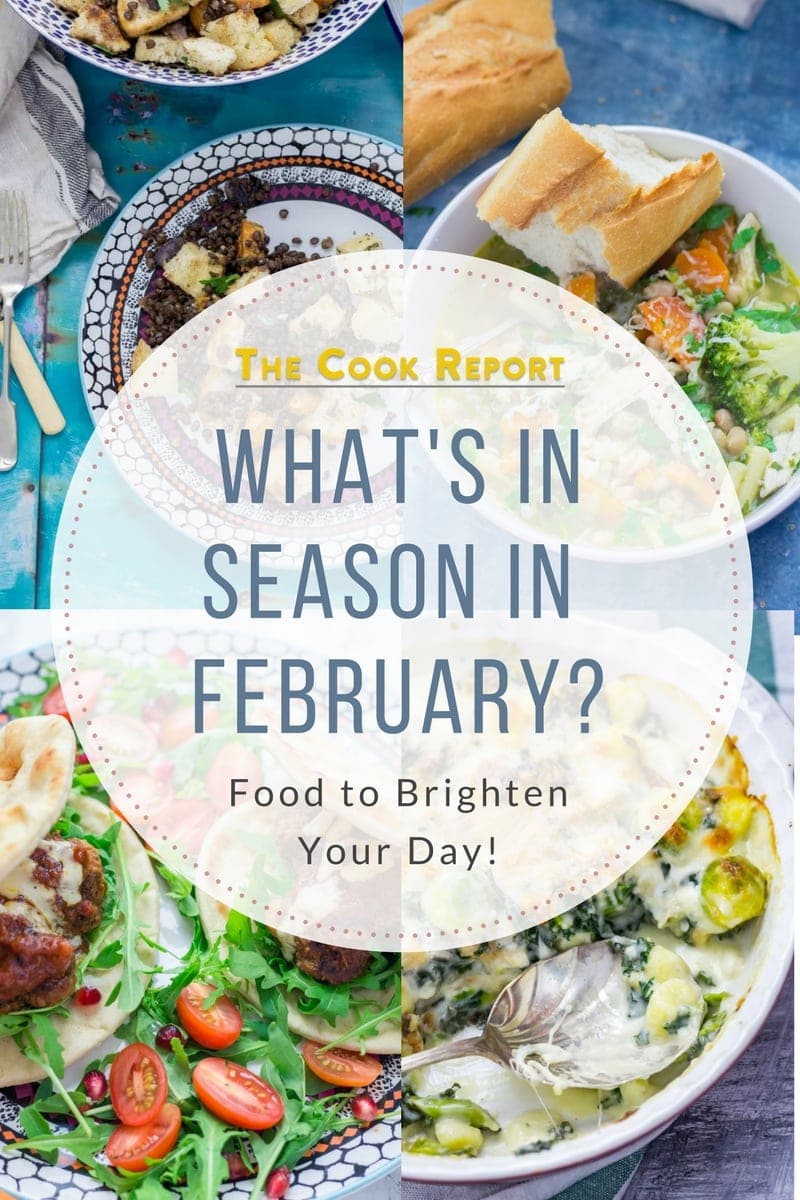 What's in Season in February?
Brussels Sprouts
Cheesy Baked Gnocchi with Kale and Brussels Sprouts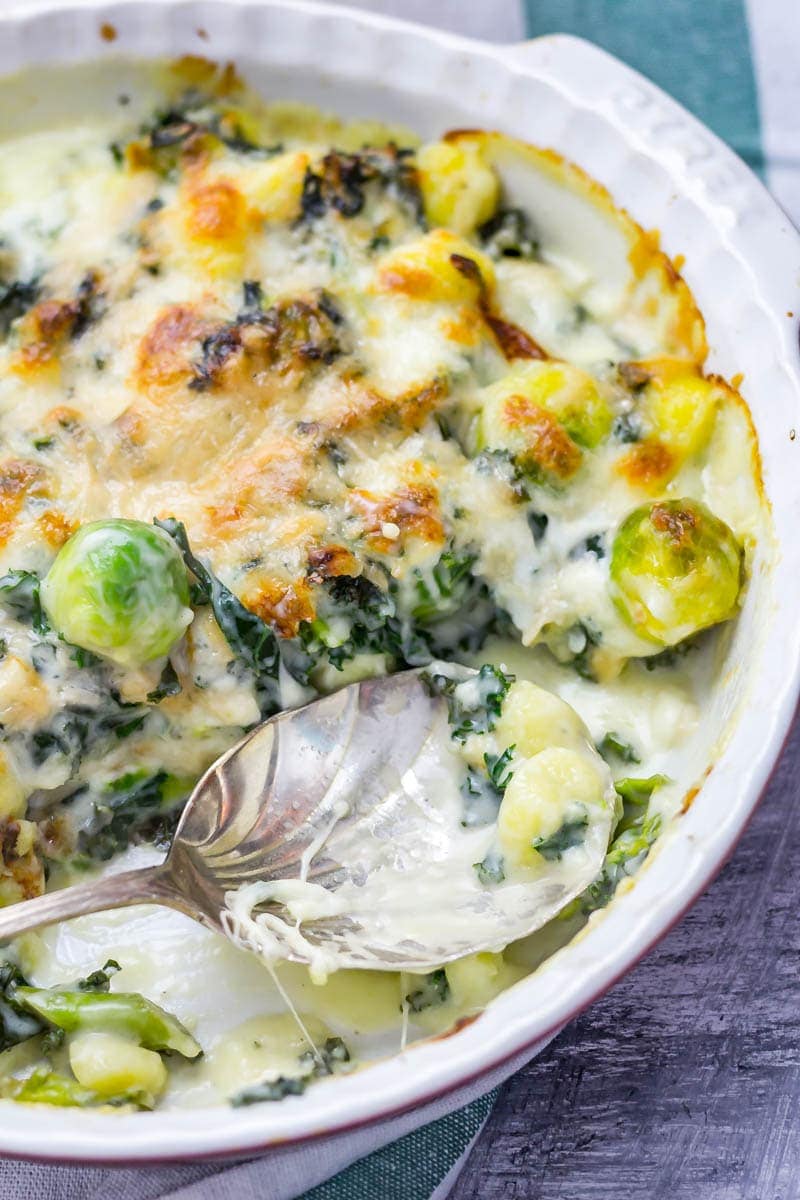 There is nothing more comforting than this cheesy baked gnocchi. It's bulked out with kale and Brussels sprouts for a satisfying dinner which is still pretty healthy!
More Brussels sprout recipes>>
Celery
Hearty Chicken Vegetable Soup with Pasta & Beans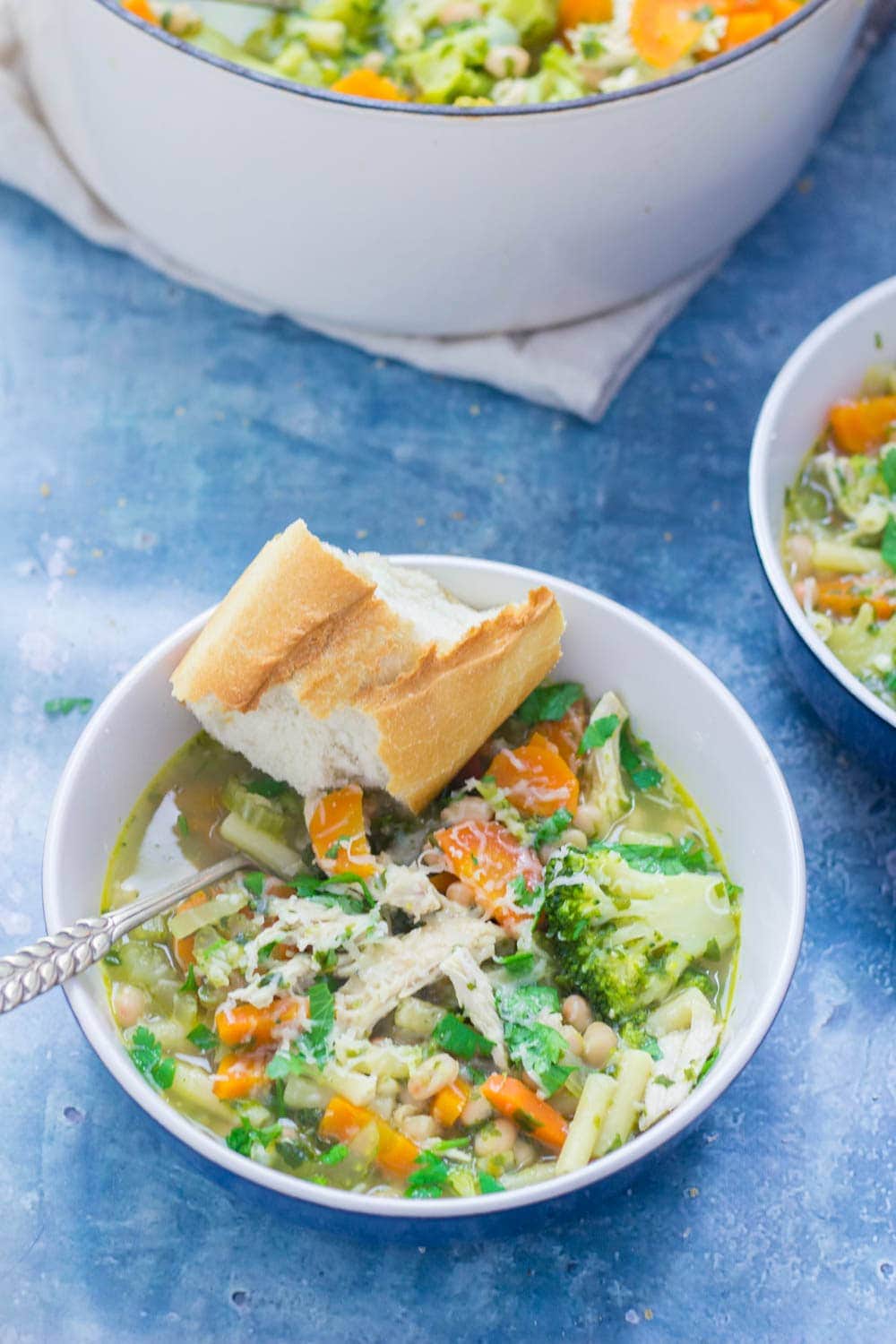 This chicken vegetable soup is a filling and tasty dinner perfect for cold evenings. Serve with some crusty bread and a sprinkling of parmesan.
Lemon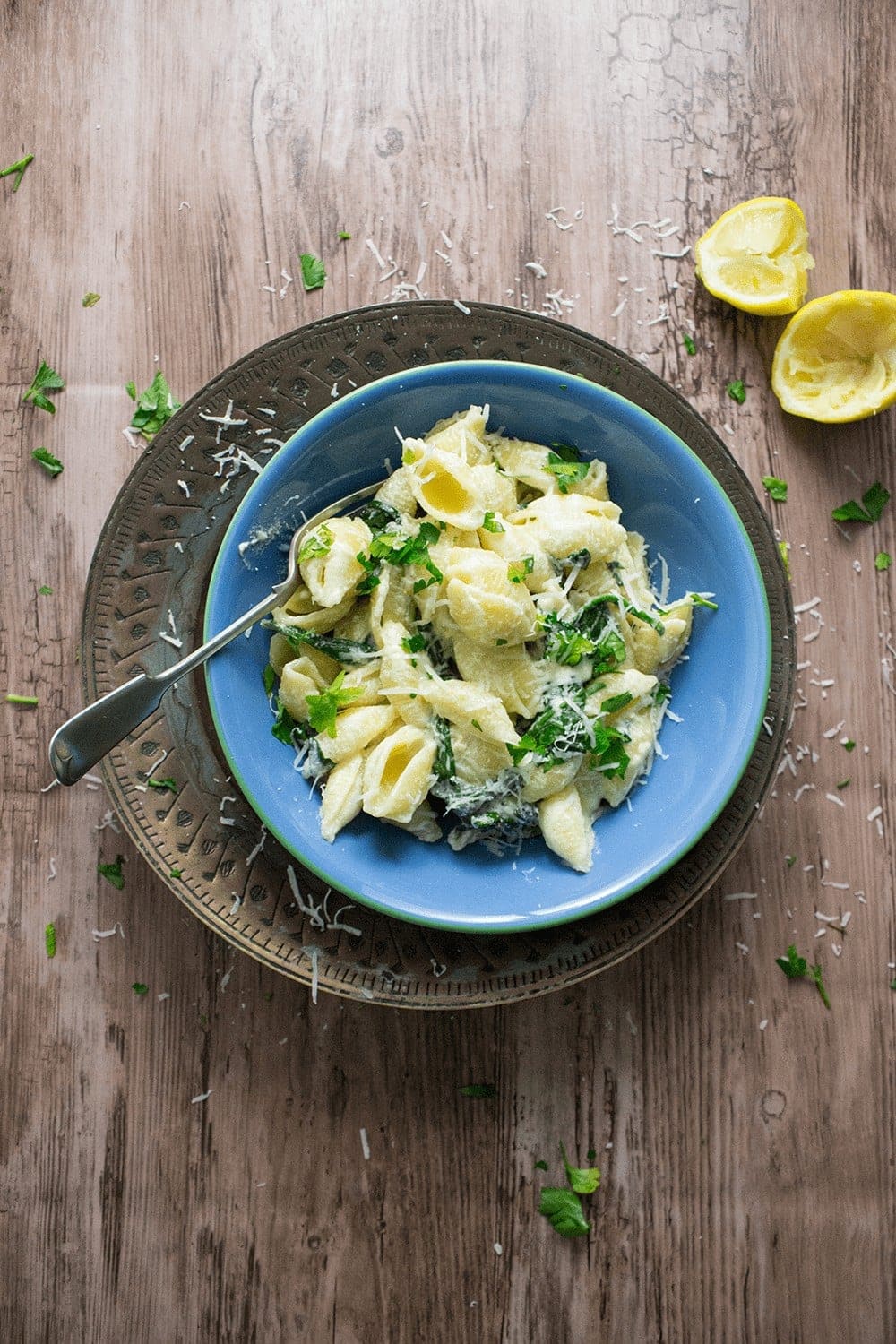 This lemon garlic sour cream pasta is a great combination of sweet garlic and tart lemon and sour cream. It's also so quick to put together!
Pomegranate
Moroccan Meatball Flatbreads with Garlic Aioli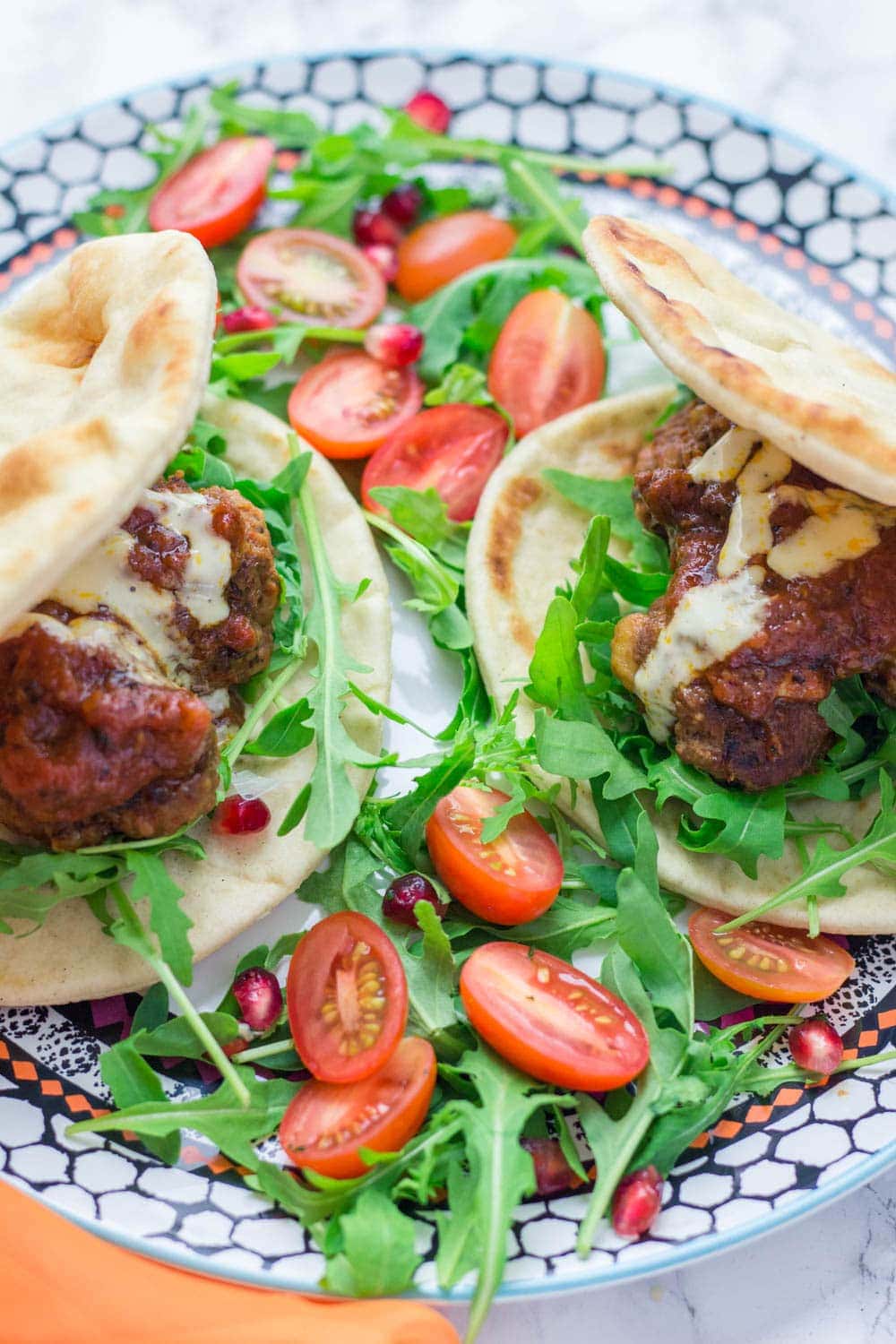 These Moroccan meatball flatbreads are surprisingly quick to make. The meatballs are simmered in a harissa tomato sauce and served with a drizzle of aioli.
Sweet Potato
Baked Halloumi with Winter Panzanella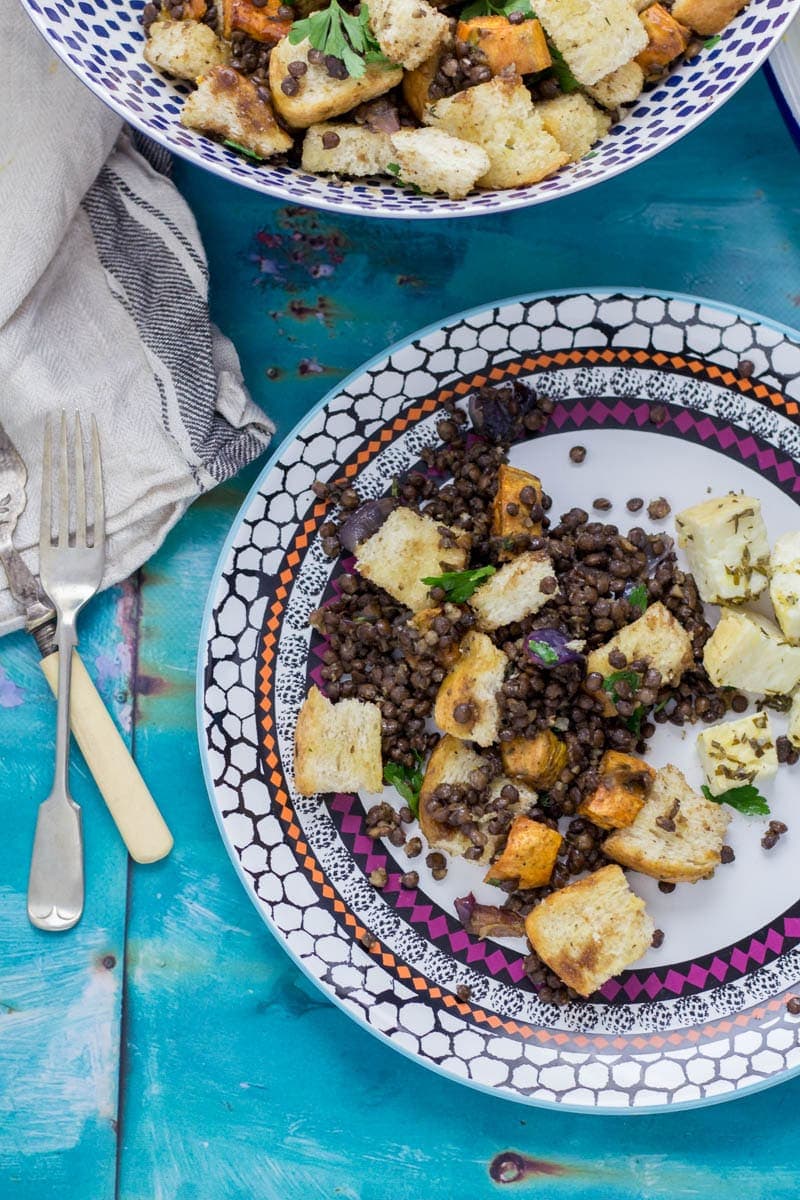 Halloumi is the perfect addition to a meat free meal! Bake it in the oven with loads of herbs and serve along side this filling winter panzanella style salad.
Looking for more healthy recipes? Check out my healthy recipes Pinterest board!