What's in season in March? A selection of recipes to celebrate the arrival of spring and use all those fresh ingredients coming into season. This month there's stir fries, vegetarian curries, soup and creamy polenta. YUM!
We're kicking off a new regular post here on The Cook Report. We really try to cook seasonally so that we get the best ingredients and do our bit for the environment so I thought it would be useful to give you a bit of a guide each month of how you can use the recipes on my site to cook in season.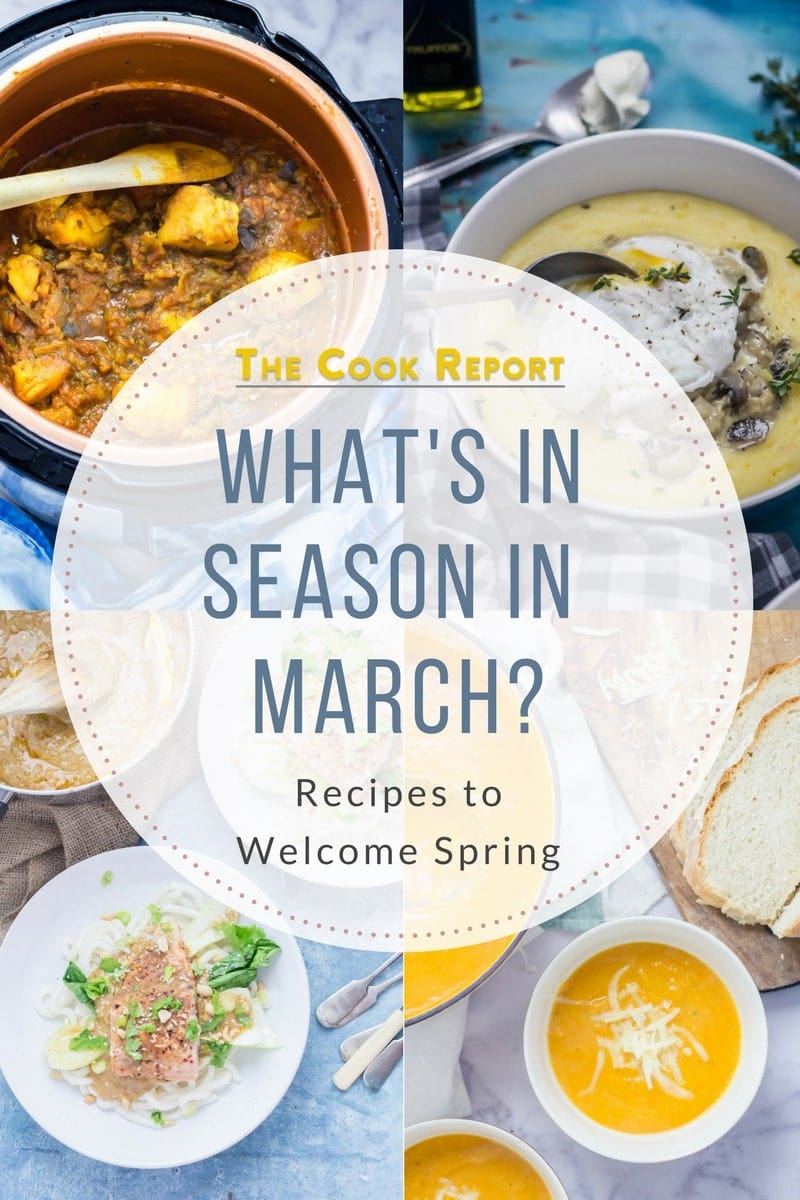 What's in Season in March?
Pak Choi
Udon Noodle Stir Fry with Turkey Mince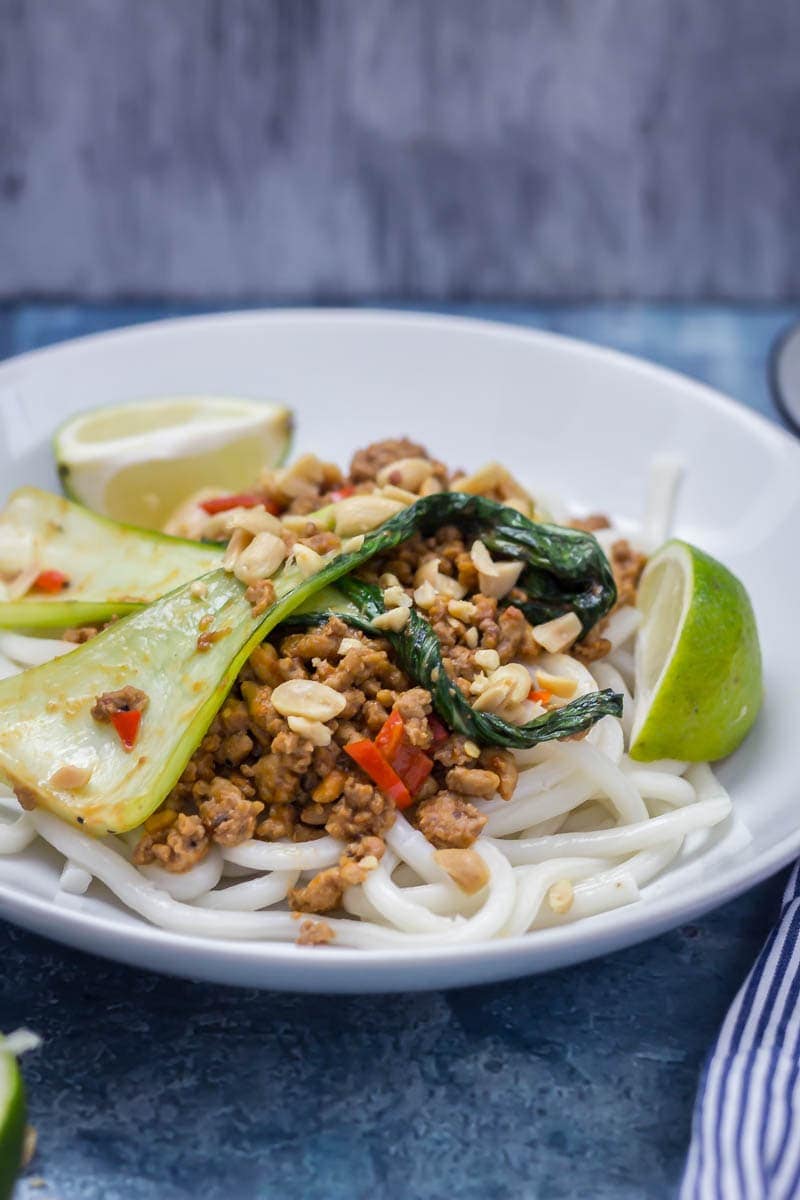 Lighten things up by switching your usual chicken or pork for turkey mince in this simple and tasty udon noodle stir fry. Perfect for a healthy midweek dinner, this recipe is ready in 20 minutes!
Potato
Pressure Cooker Curry with Potato & Aubergine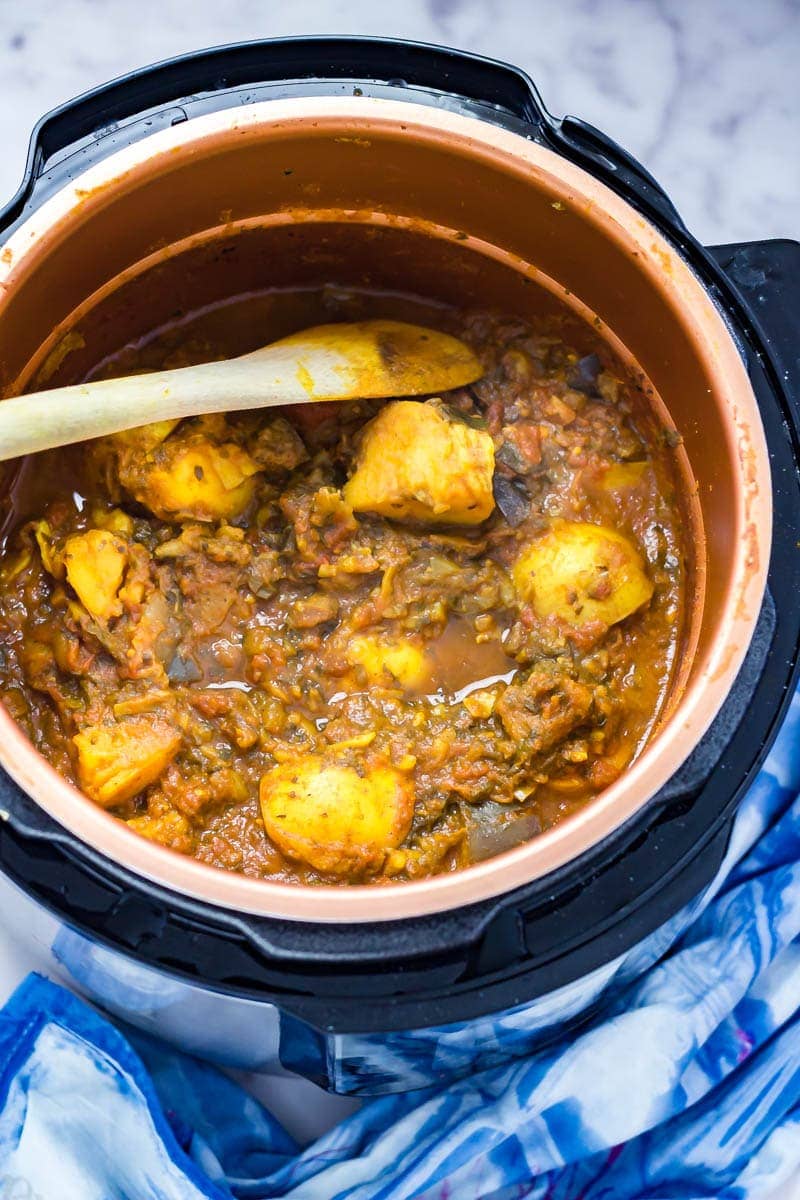 You won't believe how quick and easy this pressure cooker curry is! It's perfect for an instant pot or any electric pressure cooker. Serve with rice for a healthy vegetarian dinner.
Salmon
Peanut Salmon Noodles with Pak Choi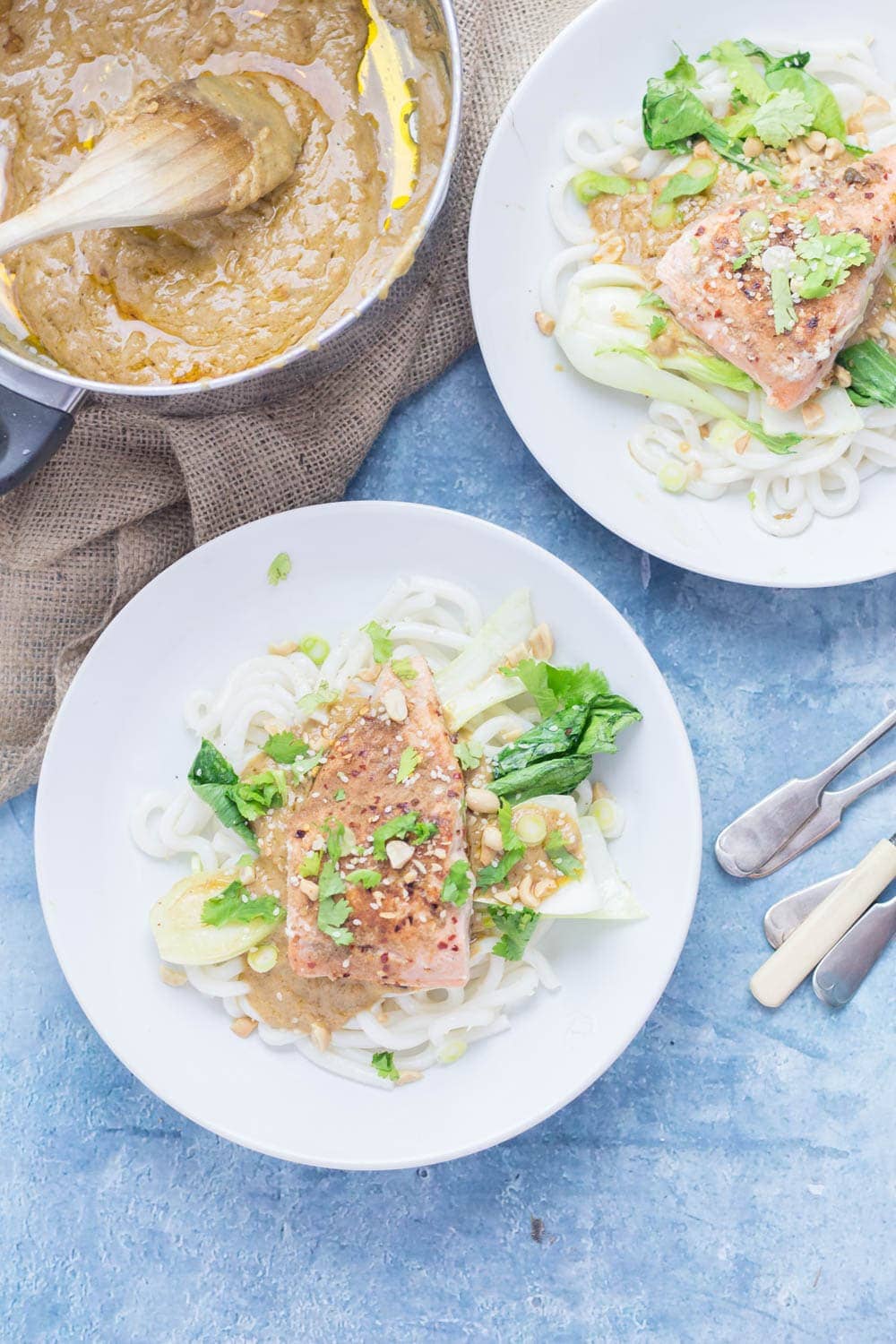 The sauce on this peanut salmon is to die for! Perfectly flaky salmon sits on top of udon noodles and wilted pak choi with a creamy peanut sauce.
Spinach
Halloumi Curry with Spinach Cashew Sauce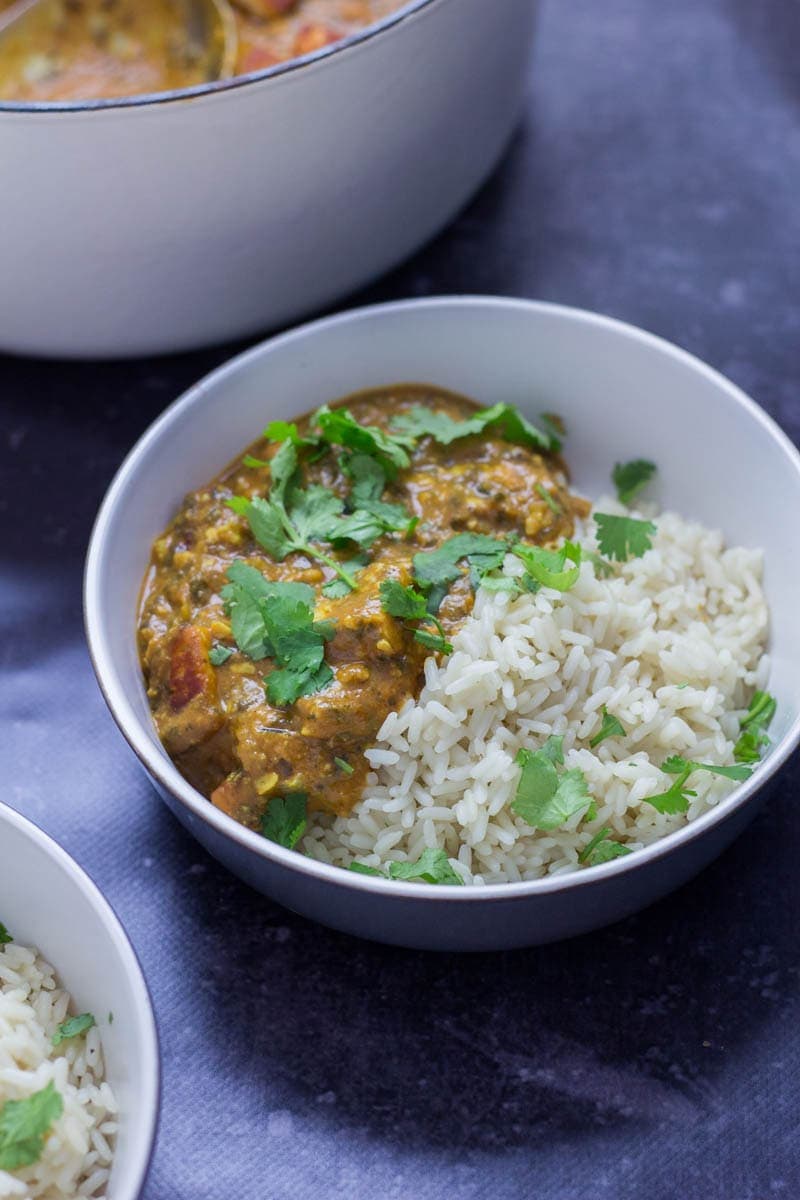 This super creamy curry sauce works perfectly with the salty halloumi. With hidden veggies from the spinach in the sauce this halloumi curry is a healthy vegetarian dinner that works for weeknight or a special occasion!
Sweet Potato
Chipotle Cheddar Spicy Sweet Potato Soup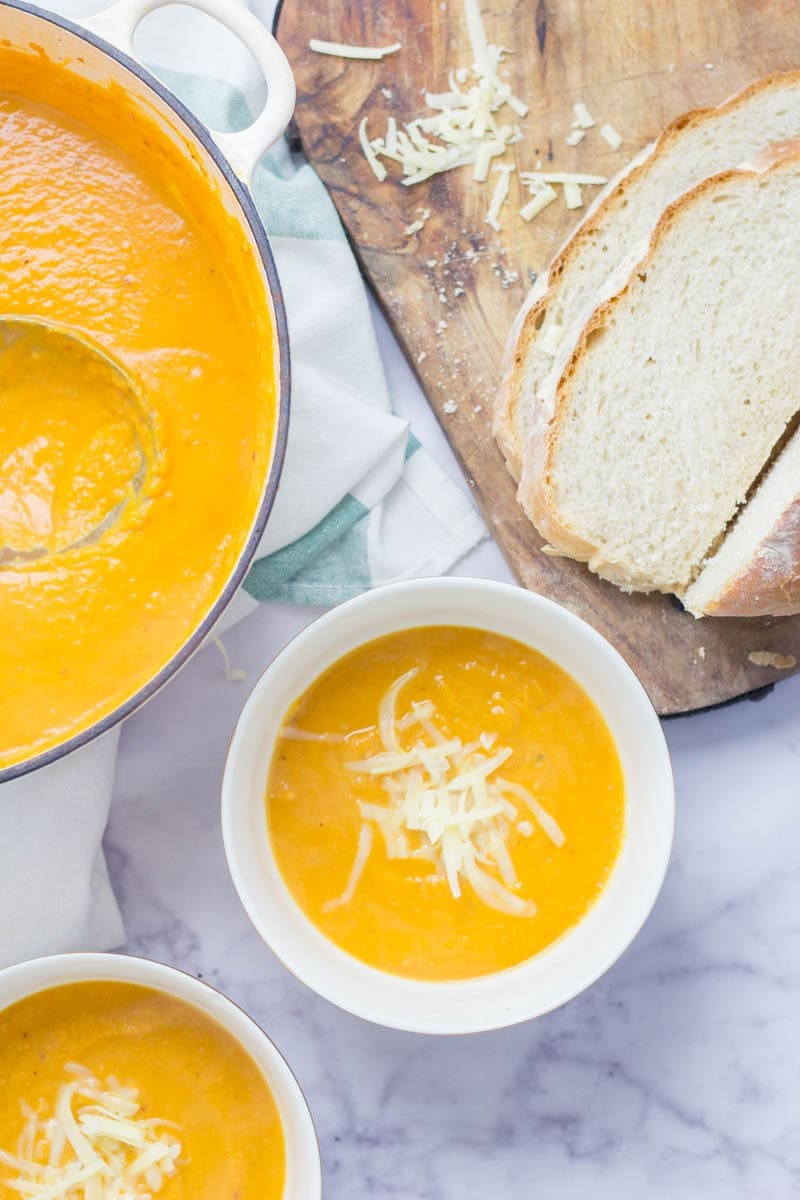 This chipotle cheddar spicy sweet potato soup is the perfect thing to warm you up on a cold night (there's still a few of those to come in March!). It's so easy to make too!
Mushrooms
Creamy Mushrooms with Mascarpone Polenta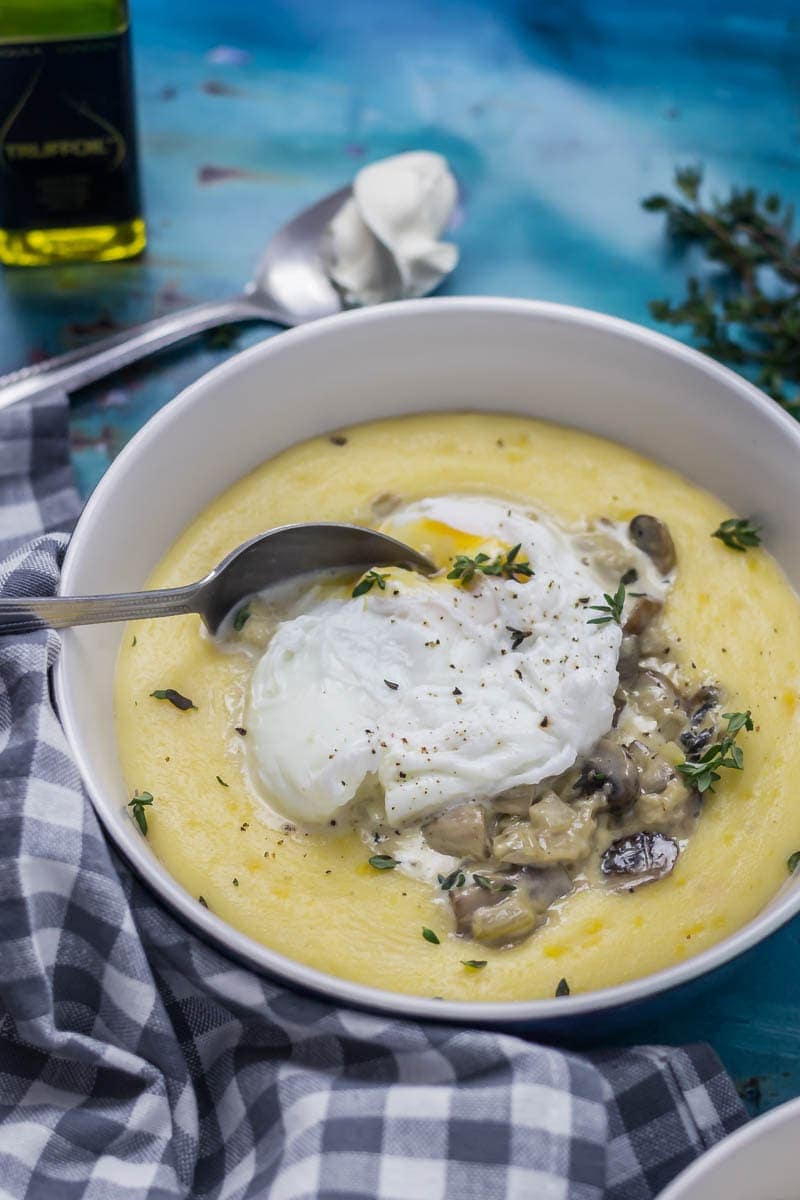 These creamy mushrooms over indulgent mascarpone polenta are just as good for a weeknight dinner as they are for a romantic meal. Serve with a poached egg on top for an amazing vegetarian feast.
Don't forget to tag me on Instagram if you make any of these recipes! Include #TheCookReport or @amycookreport...I LOVE to see what you make 💕
If you want more recipes then head to my recipe index to find what you're after!