This Moroccan chickpea & lentil soup is a delicious, healthy and filling soup. I serve mine topped with a scoop of Greek yoghurt and a crumbling of feta.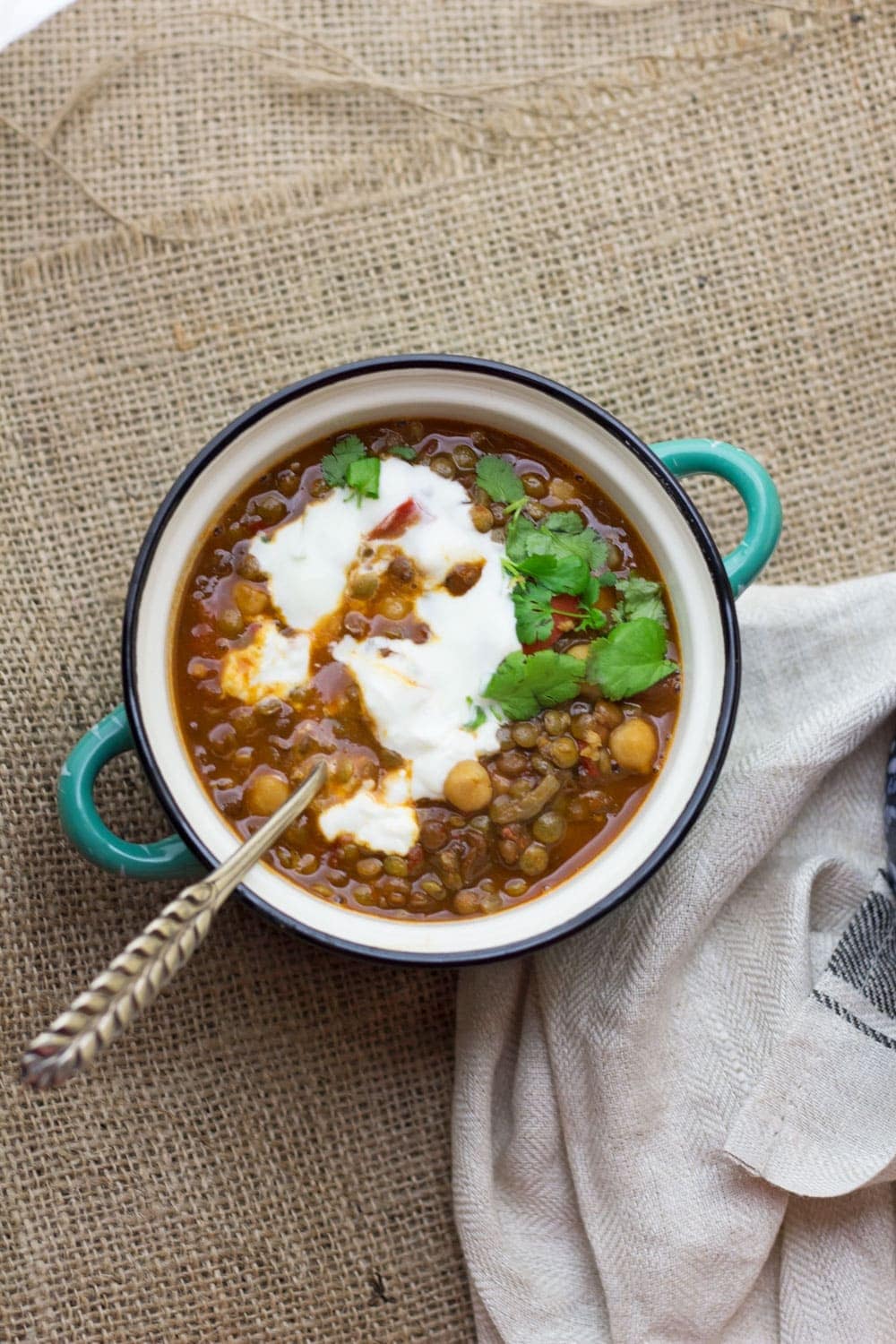 You might be thinking it's a little weird for me to be sharing a hearty soup like this Moroccan chickpea and lentil soup in the middle of summer but we ate this a little while ago and I really don't want to have to wait another 2 months until I can share it with you all! Plus I reckon this would totally go down well any time of year and although it has been particularly pleasant weather here the past week or so, knowing English weather it'll be back to rain before we know it!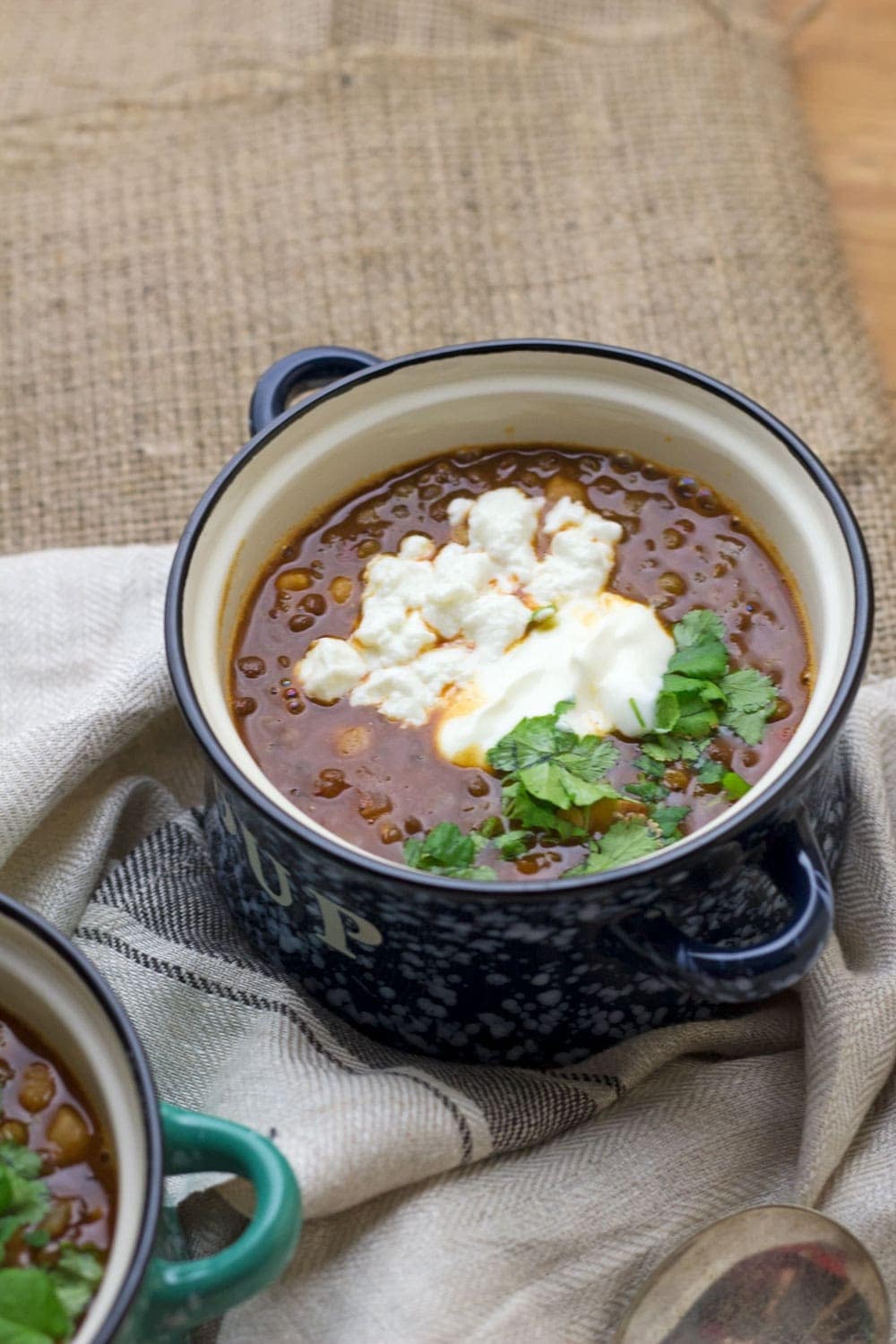 This Moroccan chickpea & lentil soup is really filling and super duper healthy. There's the lentils and chickpeas and I chucked in some sweet potato to bulk it out even more. Depending on how you like your soup you can add extra stock to thin it out or leave it how it is and have it more stew like. Either way you'll be full of tasty soup by the end.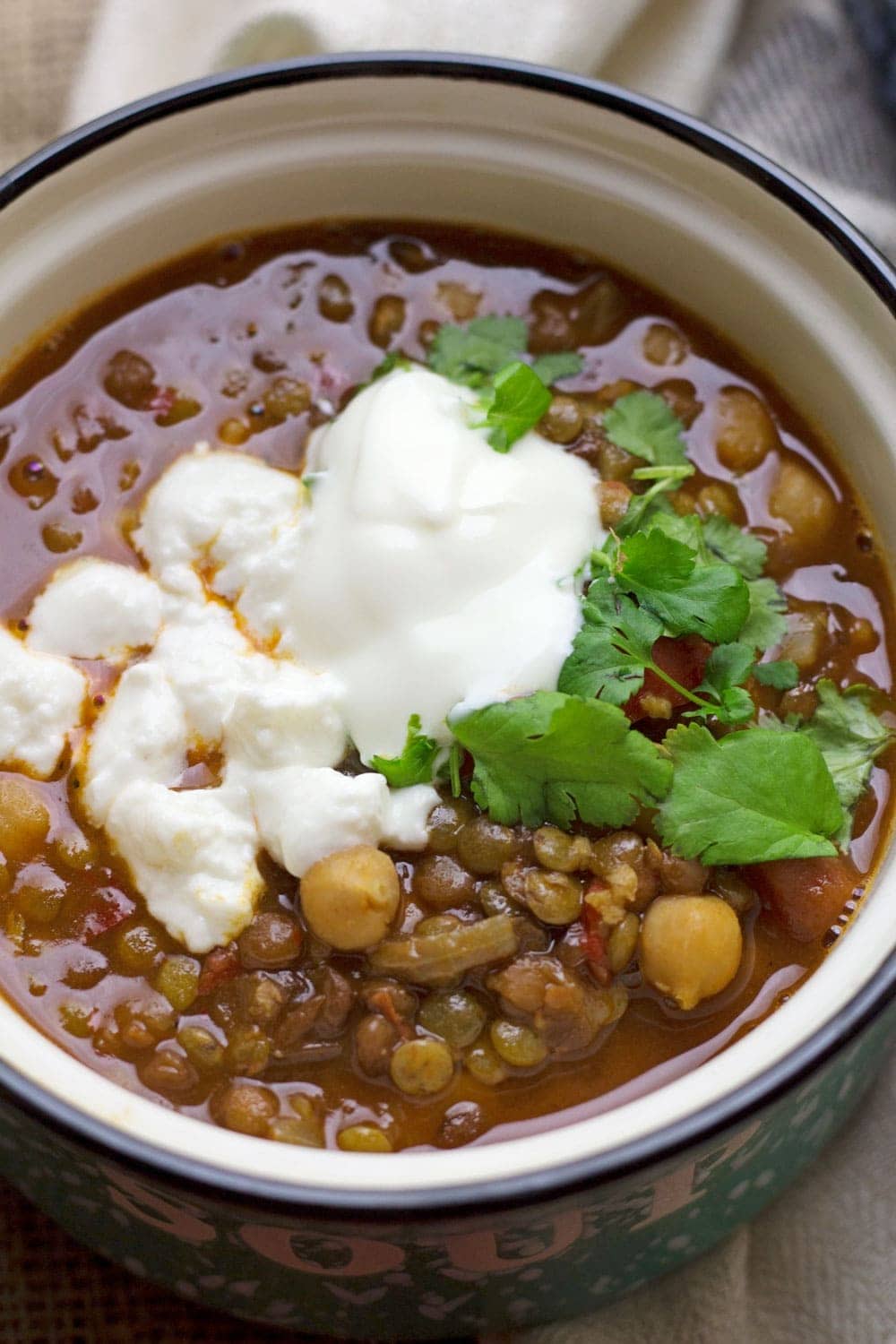 A good soup is only as good as its toppings as they say (they totes say that) so we've got a dollop of Greek yoghurt on there and I like to crumble some feta on as well. It gets all melty and delicious and adds an extra burst of flavour to the soup. So we're loving the soup for all year round?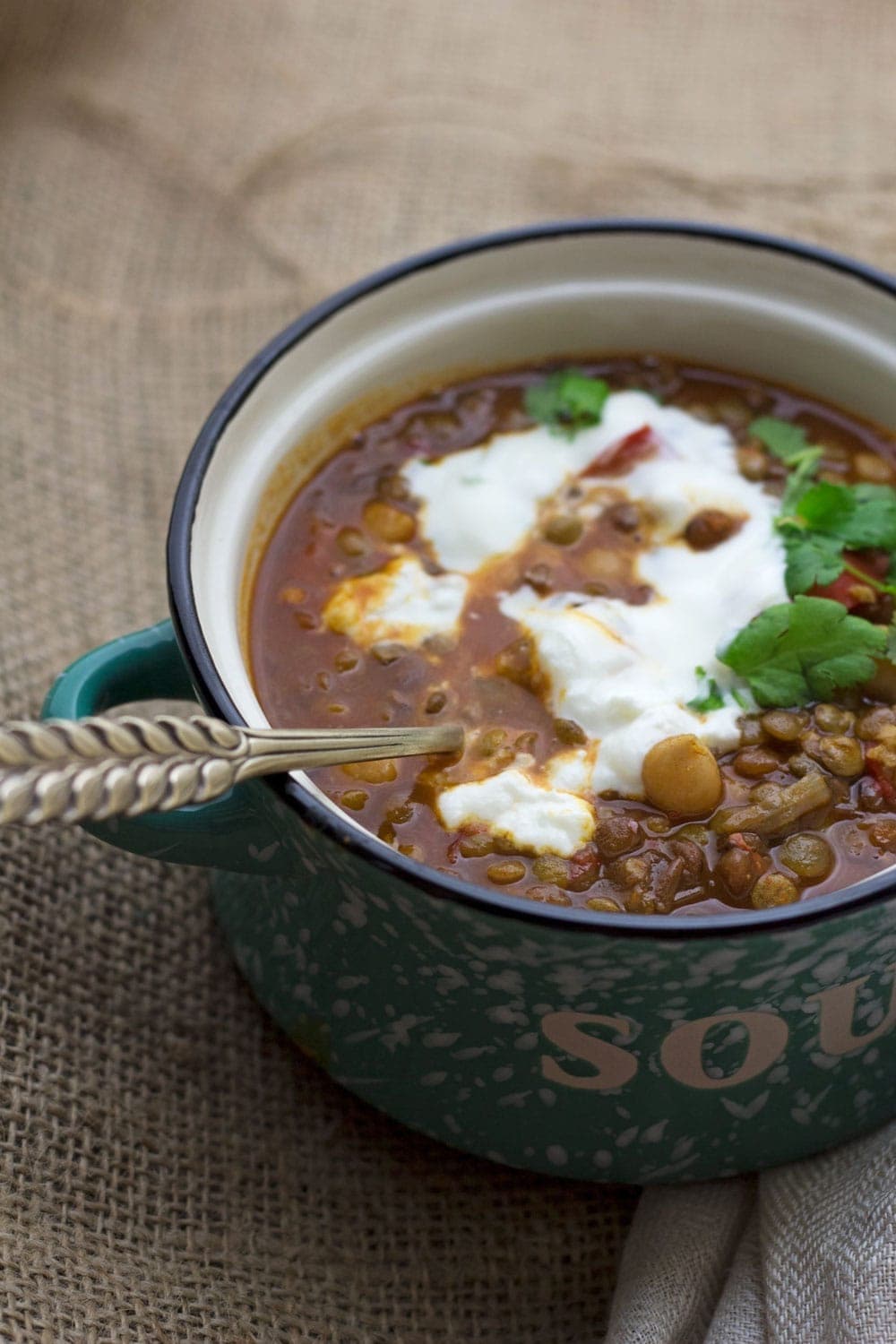 Anyways, did everyone have a good weekend? We went to a local festival on Saturday and then went for street food, both of which were excellent. Don't the weekends just go too fast? Even though I like my job it'd still be nice to have an extra day or two off you know? Especially when I never seem to be able to get anywhere near as much blog stuff done as I want to.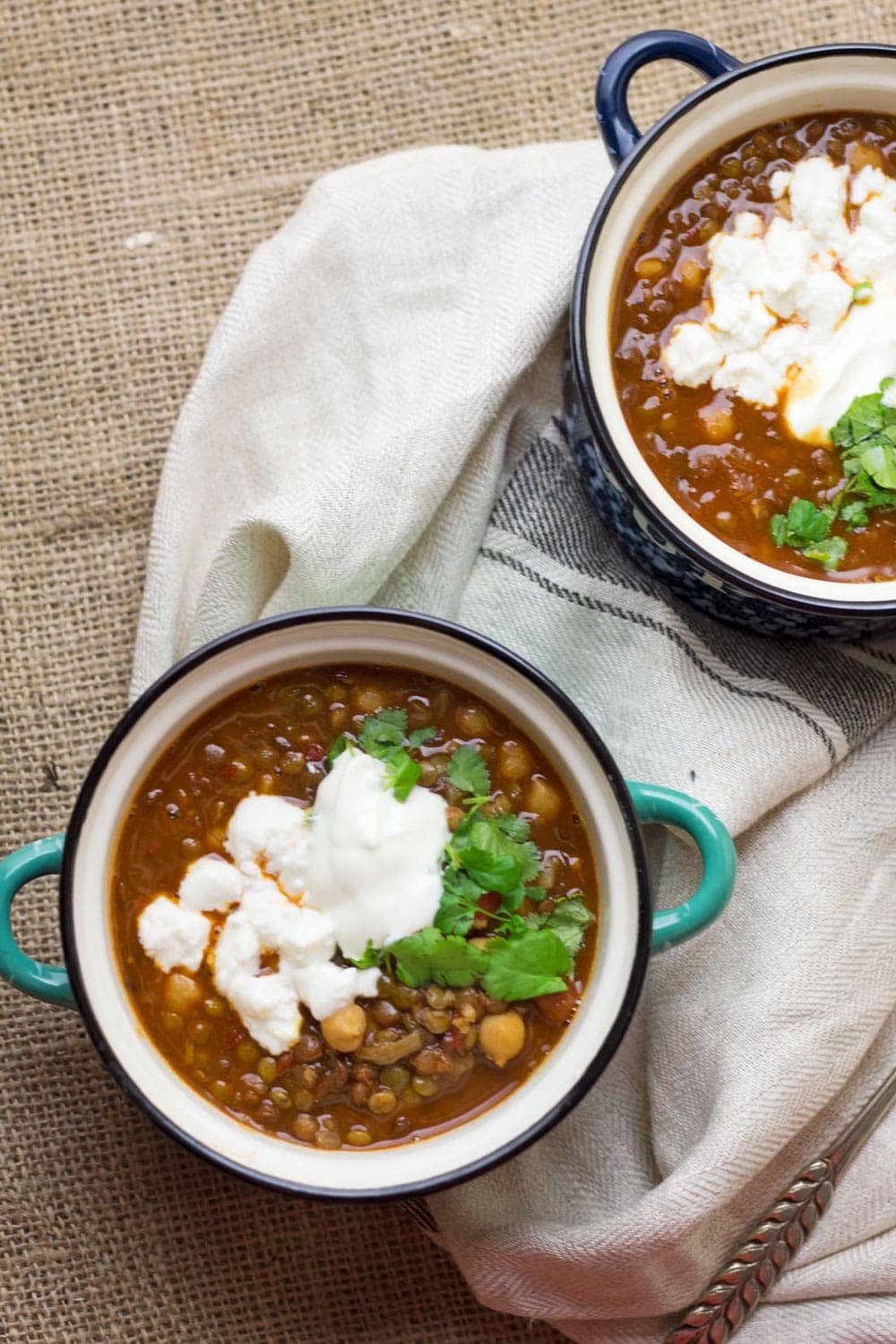 Moroccan Chickpea & Lentil Soup
This Moroccan chickpea & lentil soup is a delicious, healthy and filling soup. I serve mine topped with a scoop of Greek yoghurt and a crumbling of feta.

Ingredients
1

tbsp

Vegetable Oil

1

Onion

chopped

1

tbsp

Fresh Ginger

peeled & grated

3

cloves

Garlic

crushed

1

small

Sweet Potato

peeled & chopped

1

Red Pepper

chopped

1

400g tin

Chopped Tomatoes

1

litre

Chicken/Vegetable Stock

(plus a little more if you like a thinner soup)

2

tbsp

Harissa

We used rose harissa but you could also use a red harissa

1

tbsp

Smoked Paprika

1

tbsp

Ras-el-Hanout

1

tsp

Cumin

1

tsp

Cinnamon

300

g

Green Lentils

1

400g tin

Chickpeas

drained & rinsed

Squeeze

Fresh Lemon Juice

50

g

Feta

for crumbling on top

Greek Yoghurt

to serve

Coriander

chopped, to serve
Instructions
Heat the oil in a large soup pot over a medium heat. Add the onion and fry for 5 minutes until softened. Add the garlic and ginger and fry for another couple of minutes.

Add the sweet potato, pepper followed by the harissa, paprika, ras-el-hanout, cumin and cinnamon to the pot. Stir everything together and make sure that everything is coated in the spices.

Tip in the stock, chopped tomatoes and lentil. Bring to the boil and then leave to simmer for about 20 minutes. The lentils should be cooked and the sweet potato should be softened. Add the chickpeas. Check the texture and add a little more stock if you'd like it thinner.

After another five minutes remove the soup from the heat and stir through a squeeze of lemon juice. Serve into bowls and top with a crumbling of feta, a dollop of Greek yoghurt and some chopped coriander.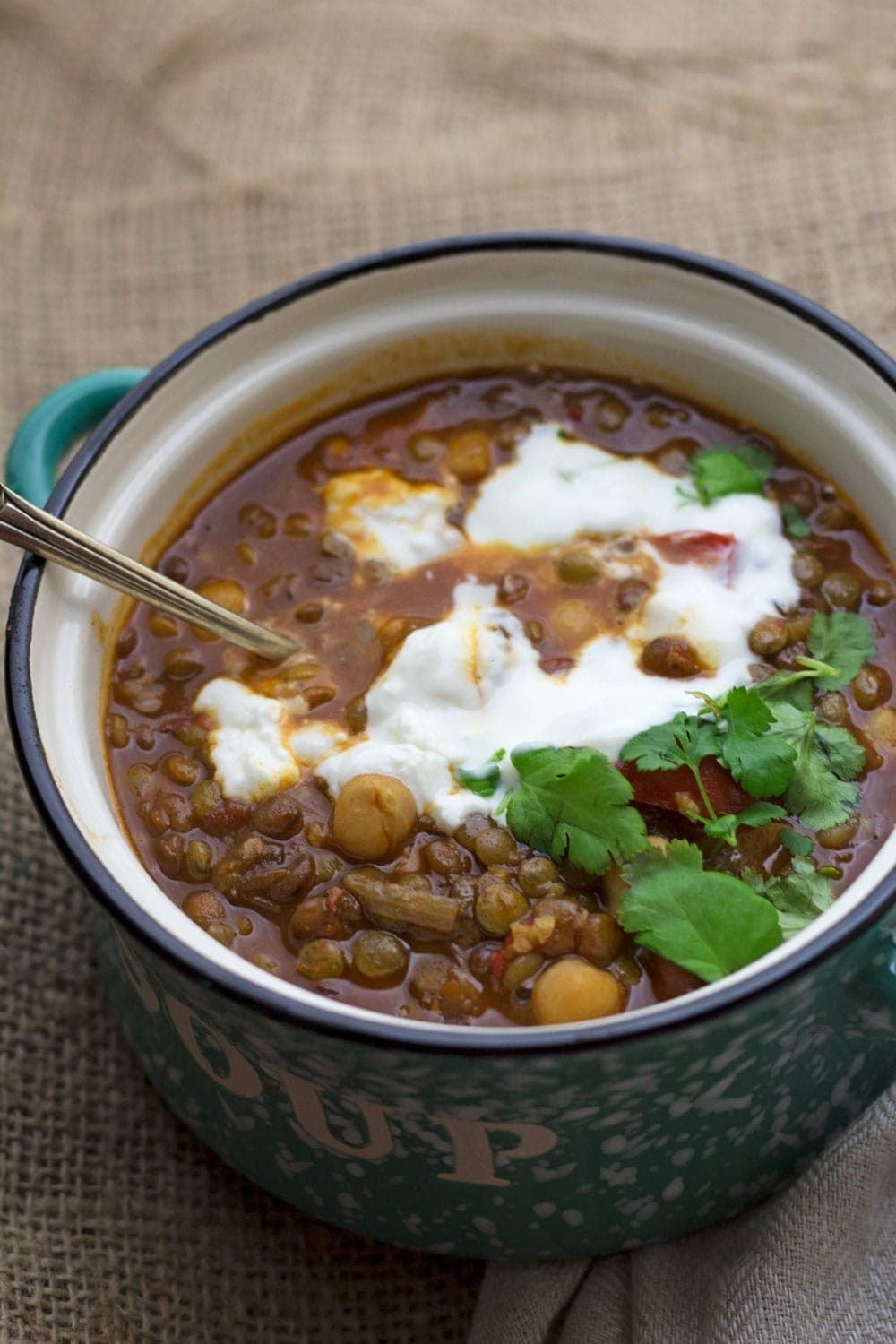 WONDERING WHAT TO DO WITH THE LEFTOVER INGREDIENTS YOU'VE GOT FROM MAKING THIS MOROCCAN CHICKPEA & LENTIL SOUP?
If you're anything like me then you're always looking for ways to save money and avoid food waste so I want to make sure you've get plenty of ideas on how to use up any ingredients that are leftover from my recipes!
Chickpea Quinoa Veggie Burgers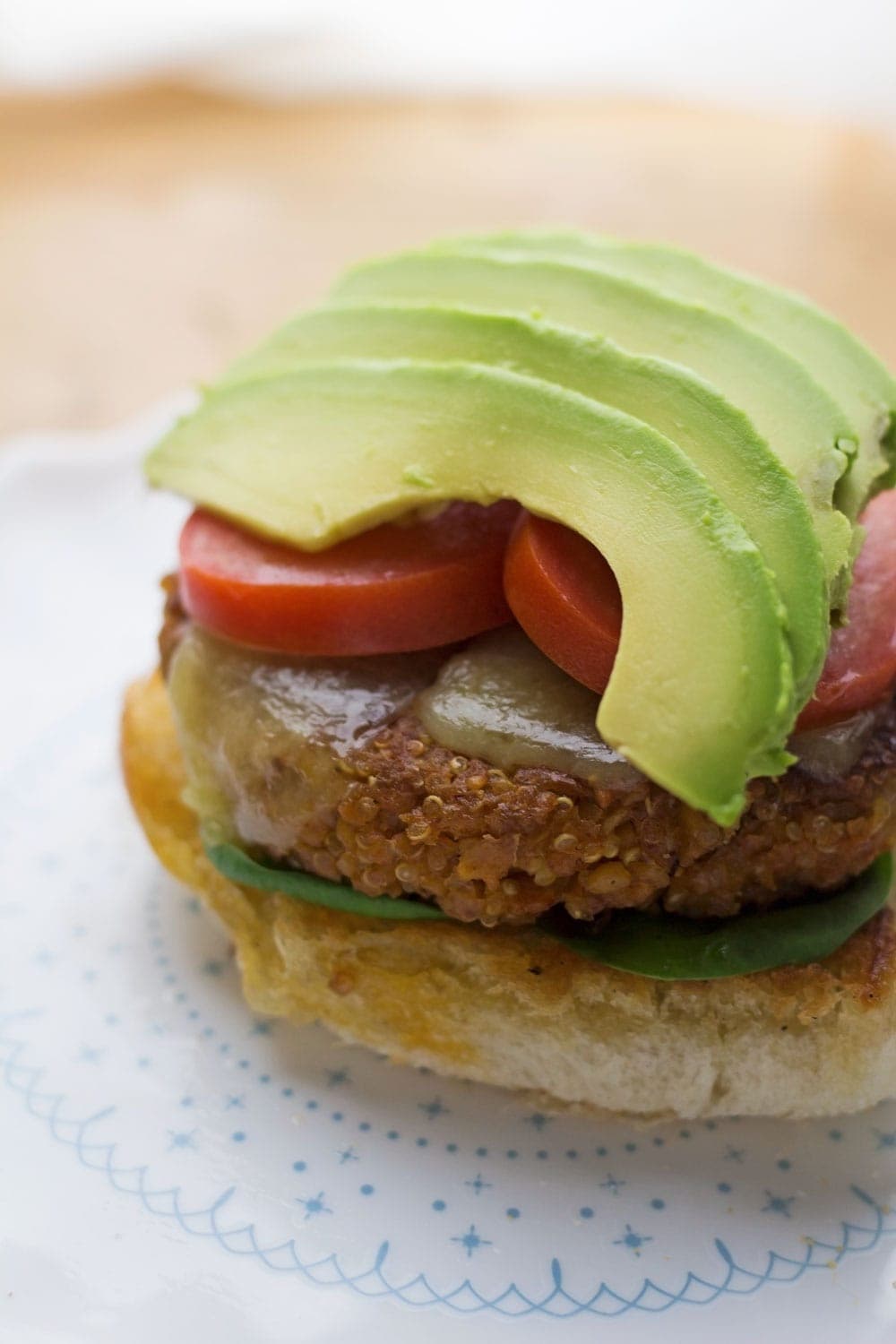 Healthy Moroccan Cottage Pie with Sweet Potato Mash