Will wasn't very well yesterday so when I got home from work and asked him what he wanted for dinner he was after something simple and comforting. We settled on Spaghetti Bolognese which is one of the main meals we have in rotation for when we don't have the ingredients in/don't have the energy to create something more exciting.
Initially I wasn't going to share this on the blog because I assume everyone has their own version of bolognese that they like to make but then I figured it's good to have the simple recipes on here too. I want to give a representation of how we eat, not just the exciting things that take ages but also the quick weeknight dinners that keep us going on all the other days. I also really like to see how other people make these classic dishes, when I read blogs I always head for the things I make regularly because you can pick up some great tips you might never have thought of.
On that note, feel free to share your own spag bol techniques, I'm all ears! Our main tip is we add a dash of fish sauce, it makes it deliciously salty and adds a great depth of flavour. However, make sure you're careful with how much salt you add to the bolognese on top of that - it won't need much. We also get as much veg as we can in there as we can which normally ends up being peppers and spinach - two of our favourites - plus whatever else we have in.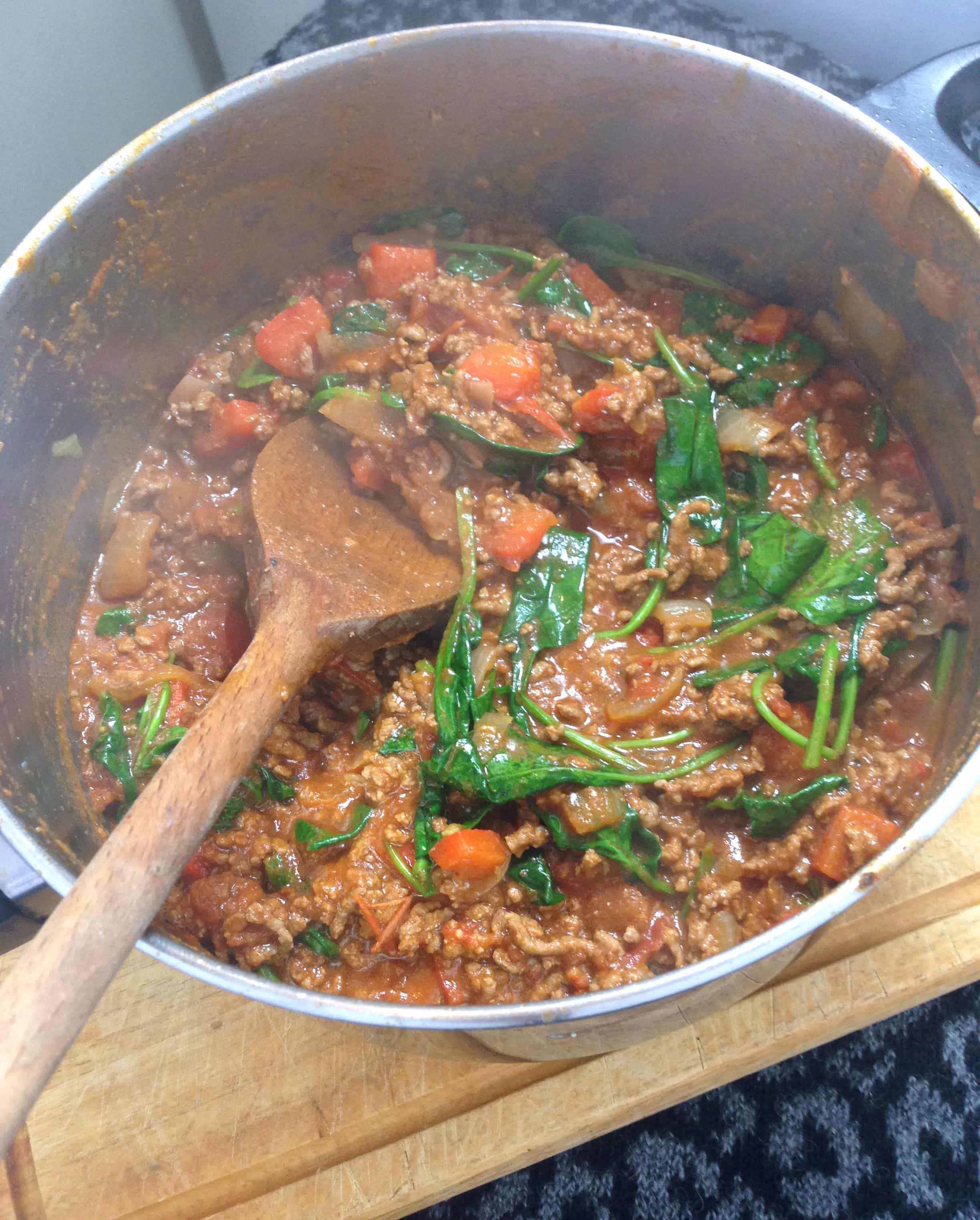 By the way, now that I've had my blog for a few weeks I've finally managed to get all my social media in order. If you want to follow/like The Cook Report and keep up with all my new posts I'm on Twitter, Tumblr, Pinterest, Instagram and Facebook (sorry for the shameless plug)!
[amd-zlrecipe-recipe:5]