This beef, bacon and mushroom ragu is easy, tasty and the perfect comfort food. Serve on top of spaghetti with a shaving of parmesan.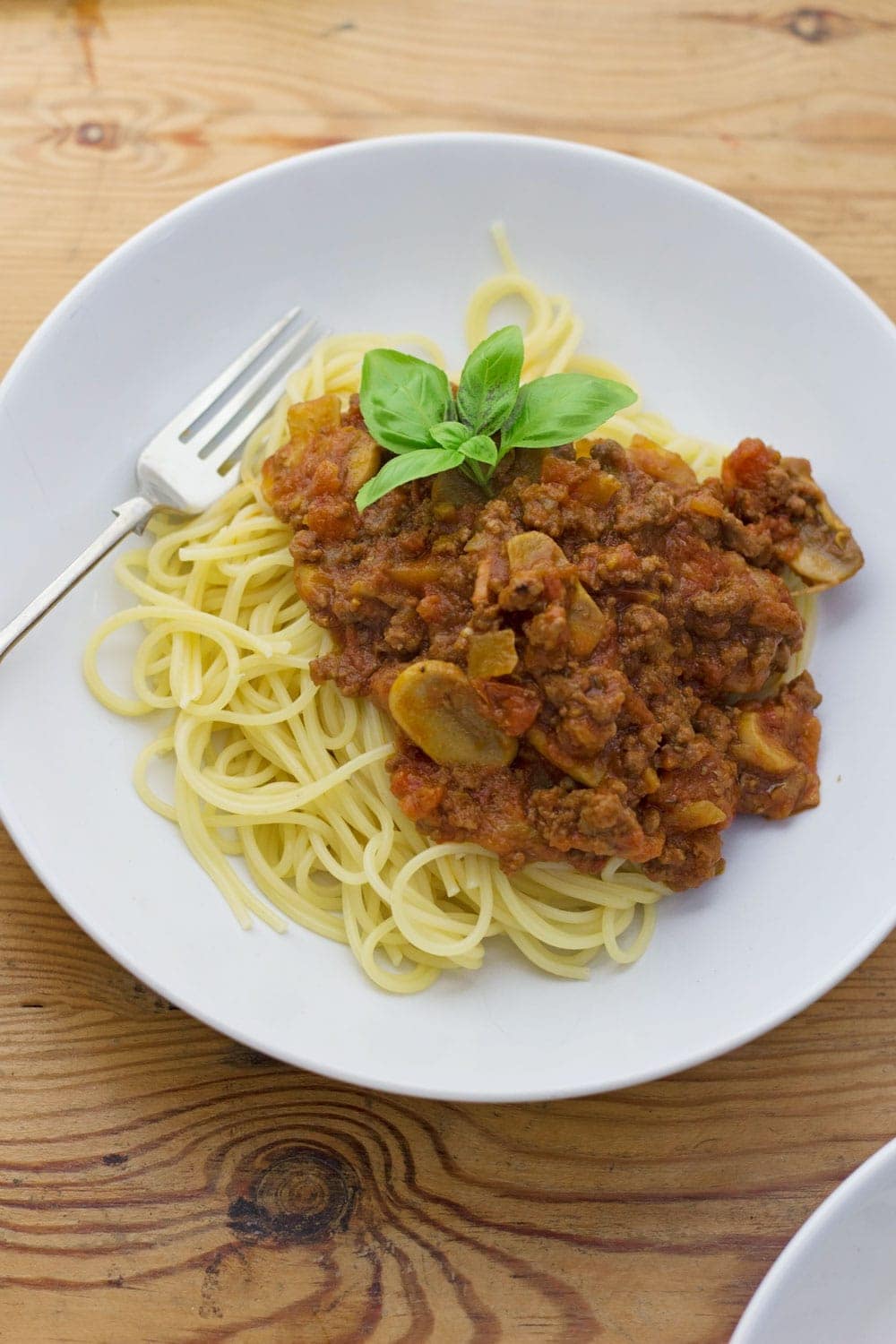 It's a grey day today. The winter anxiety is starting already even though we have a good few months before things get truly miserable. How does everyone feel about winter? I find it pretty difficult to think of any positives other than Christmas. Suddenly we're nearly at the end of July and I'm thinking about the days getting shorter and it being too cold for me to have any desire to leave the house. Yes, I'm being ridiculous.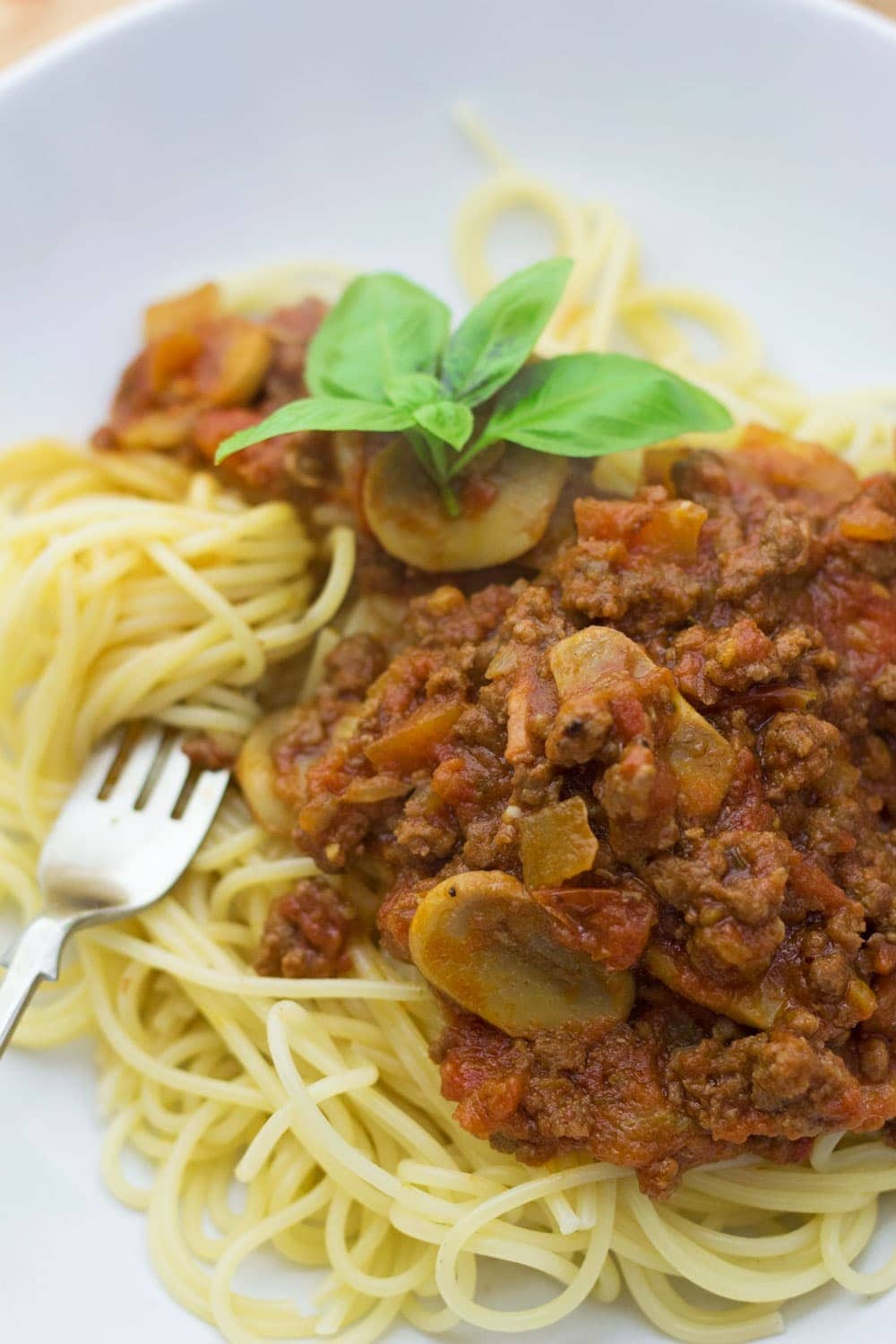 For reals though, when it's grey outside like it is today then you definitely need a bowl of this beef, bacon and mushroom ragu to cheer you up. It's super tasty and bursting with happy, indulgent flavour. Of course I've been all about the summer salads recently and I was even saying the other day how much vegetarian we've been having lately but even when the weather's nice I would 100% never turn down a bowlful of this ragu.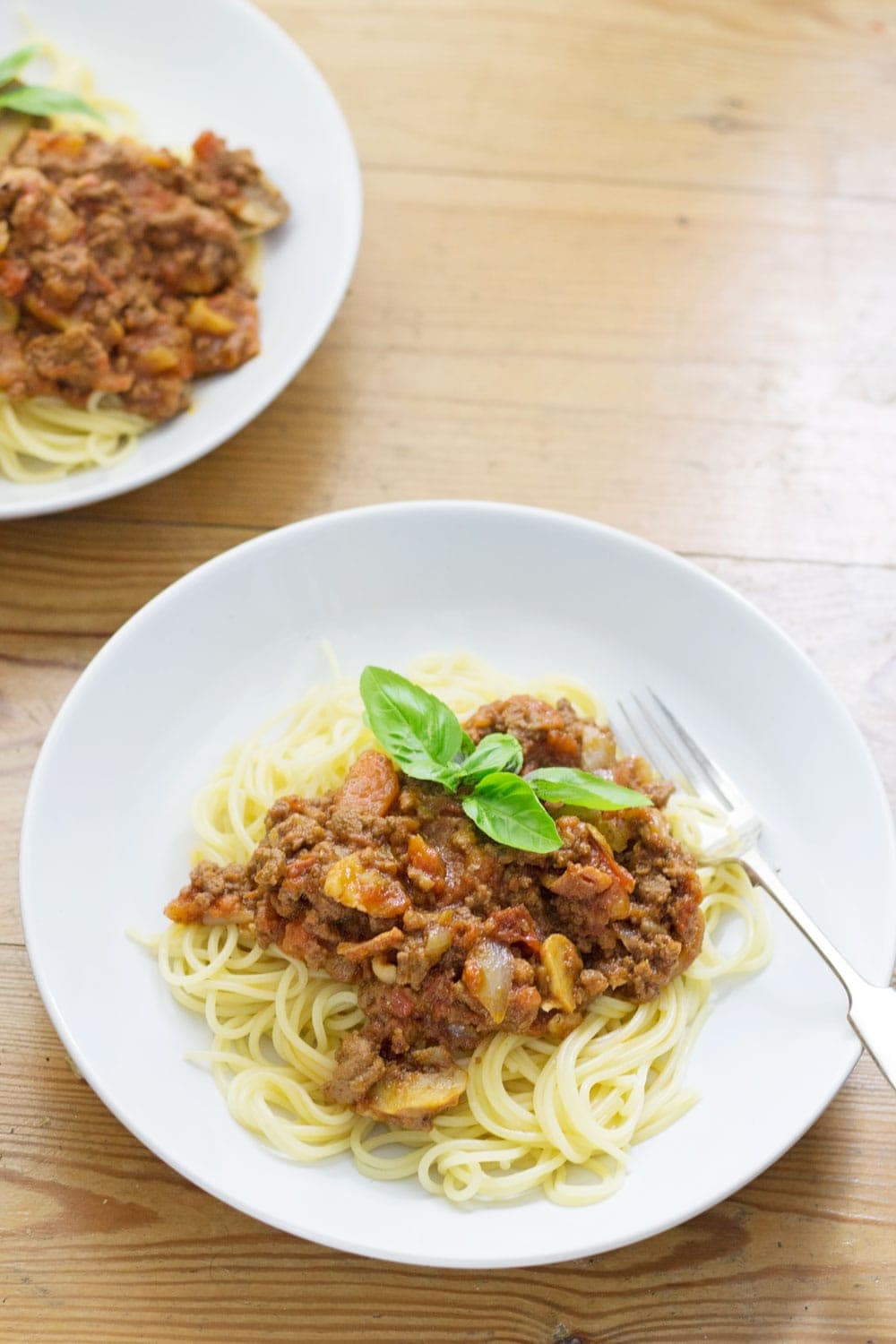 It's hard to say exactly what makes this ragu so delicious. It could be the fact that it's cooked slowly for about an hour so all those flavours mish mash together in perfect harmony. Or it could be that there's a sneaky bit of bacon in there which is guaranteed to make anything significantly more delicious. Or maybe it's because you start by roasting some cherry tomatoes, adding them to the ragu during cooking so that their sweet, concentrated flavour gets dispersed throughout the whole thing. Whatever it is, you'll love this ragu. Promise.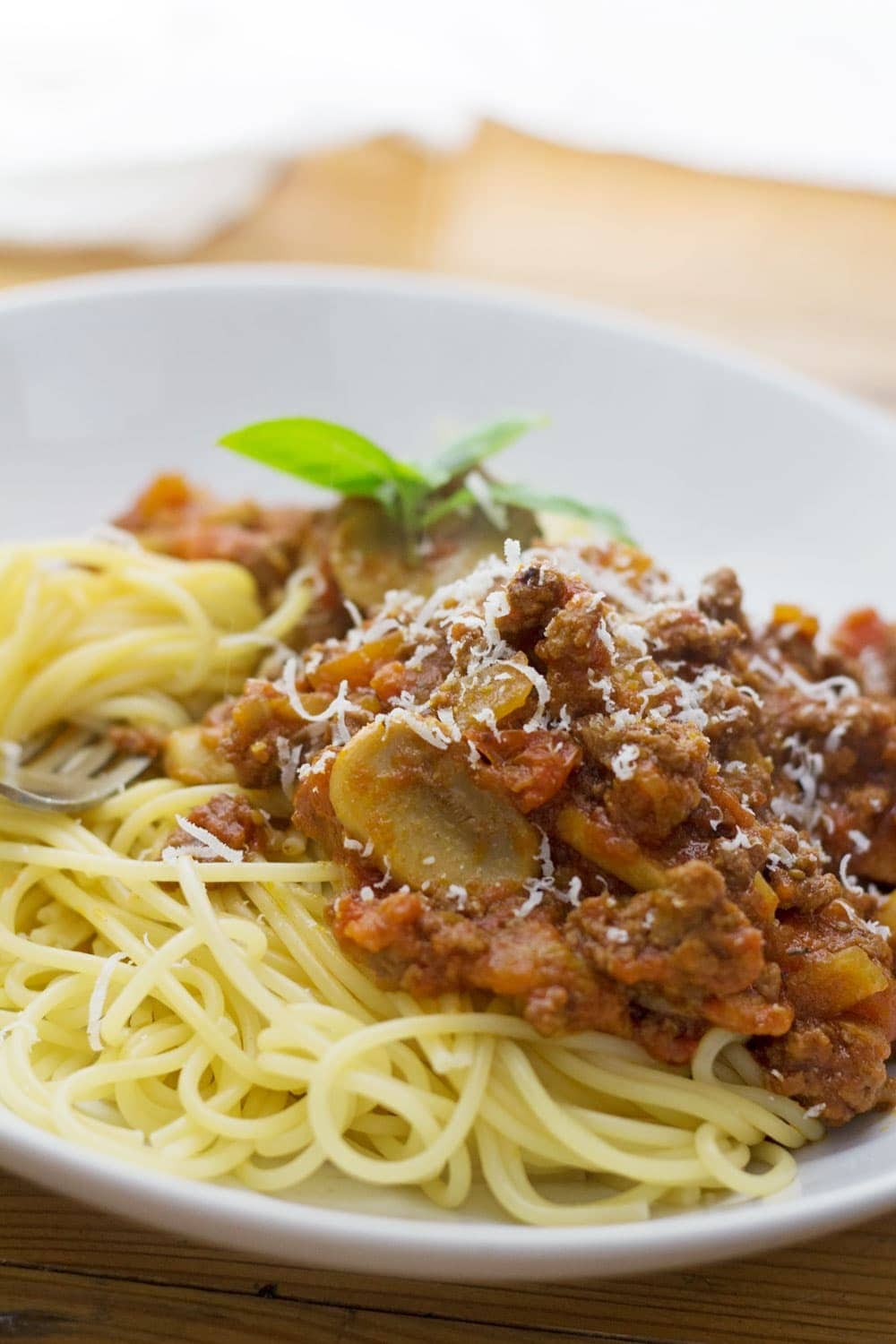 Beef, Bacon and Mushroom Ragu
This beef, bacon and mushroom ragu is easy, tasty and the perfect comfort food. Serve on top of spaghetti with a shaving of parmesan.
Total Time
1
hour
20
minutes
Ingredients
1

medium

Onion

finely chopped

3

cloves

Garlic

minced

250

g

Cherry Tomatoes

halved

3

tbsp

Extra Virgin Olive Oil

plus extra for roasting

150

g

Mushrooms

sliced

100

g

Carrot

approx 1 medium carrot, chopped into small cubes

2

sprigs

Fresh Thyme

500

g

Beef Mince

2

rashers

Unsmoked Bacon

cut into squares

1

Bay Leaf

2

400g tins

Chopped Tomatoes

500

ml

Beef Stock

100

ml

Red Wine

1

tbsp

Tomato Puree

350

g

Spaghetti

Grated Parmesan

to serve

Salt and Pepper
Instructions
Heat the oven to 180°c. Place the cherry tomatoes on a baking tray and drizzle liberally with olive oil, making sure they're fully coated. Season well with salt and pepper and put in the oven to roast until blistered, approx 30 minutes.

Heat the 3 tablespoons of olive oil in a large pan over a low heat and sweat the onion until softened, about 10-15 minutes. Season well with salt and pepper.

Add the garlic and carrot and cook until soft, another 2-3 minutes. Increase the heat to medium, add the bacon and cook until it's starting to get crispy. Add the mince and cook until browned.

Add the mushrooms and cook until soft, 2-3 minutes. Season well with salt and pepper. Add the chopped tomatoes, tomato puree, red wine, thyme, beef stock and bay leaf.

Increase the heat to high, bring to a boil, then reduce to medium and simmer until the sauce is very thick and unctuous, about 40-60 minutes.


Cook the pasta according to package instructions.

Add the roasted cherry tomatoes to the ragu, stir through the sauce and simmer for 5 minutes to heat up. Serve the ragu over the pasta and top with grated parmesan.
Nutrition Facts
Beef, Bacon and Mushroom Ragu
Amount Per Serving
Calories 629
* Percent Daily Values are based on a 2000 calorie diet.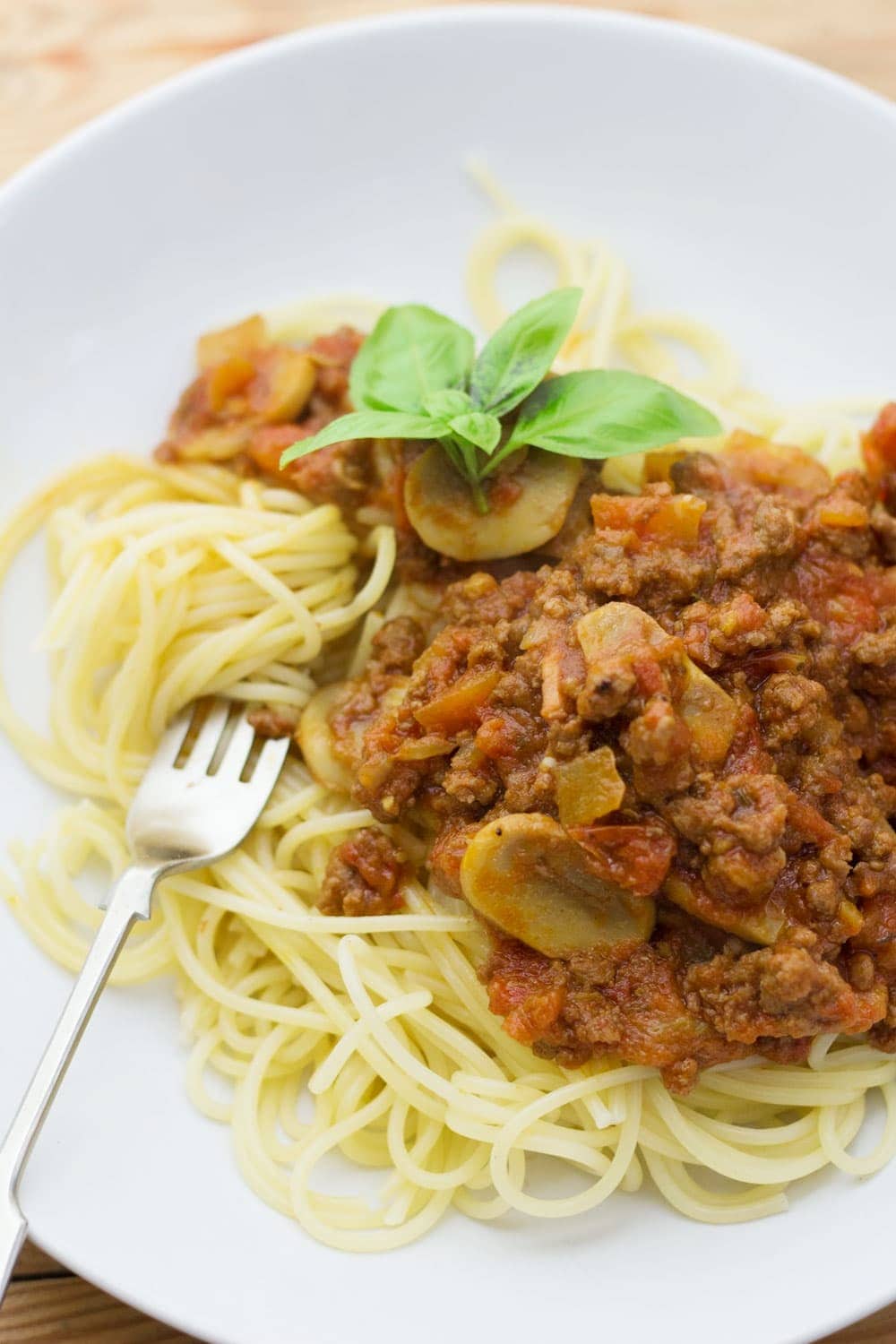 WONDERING WHAT TO DO WITH THE LEFTOVER INGREDIENTS YOU'VE GOT FROM MAKING THIS BEEF, BACON AND MUSHROOM RAGU?
If you're anything like me then you're always looking for ways to save money and avoid food waste so I want to make sure you've get plenty of ideas on how to use up any ingredients that are leftover from my recipes!
Super Tasty Classic Beef Chilli Con Carne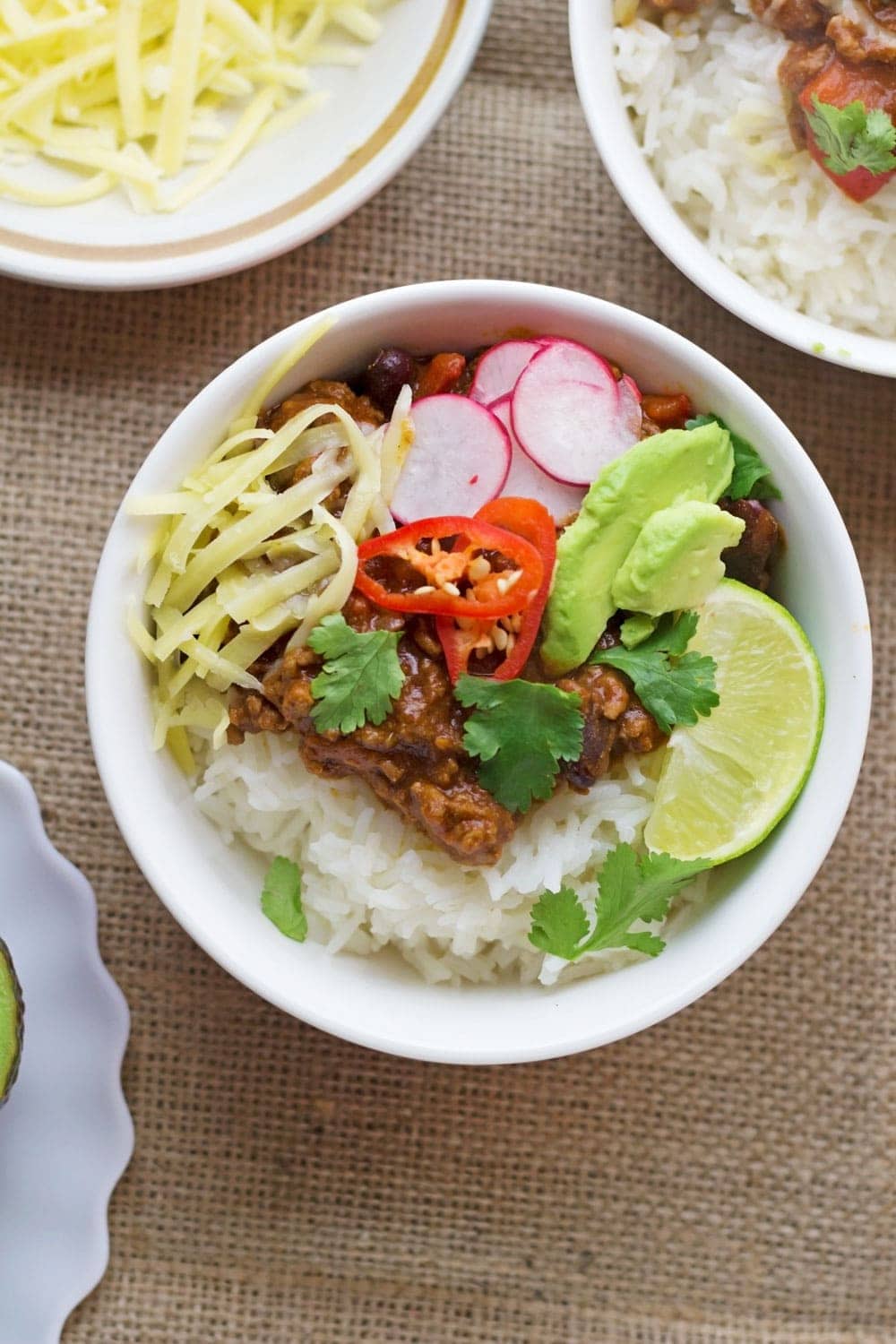 Sriracha Chicken Bacon Ranch Pizza