Disclosure: This post may contain affiliate links, which means we may receive a commission if you click a link and purchase something that we have recommended.
This is the complete guide to how to cook halloumi! Whether you want to fry it, grill it or bake it find step by step instructions for each method plus loads of recipe ideas for how to use it.
Disclosure: This post may contain affiliate links, which means we may receive a commission if you click a link and purchase something that we have recommended. 
Halloumi is one of the ingredients which features most frequently on this blog. It's got an amazing chewiness which makes it super satisfying to eat and an excellent replacement for meat.
It's also got a fantastic saltiness which is insanely moreish, I would happily snack on fried halloumi all by itself all day long, it's that good.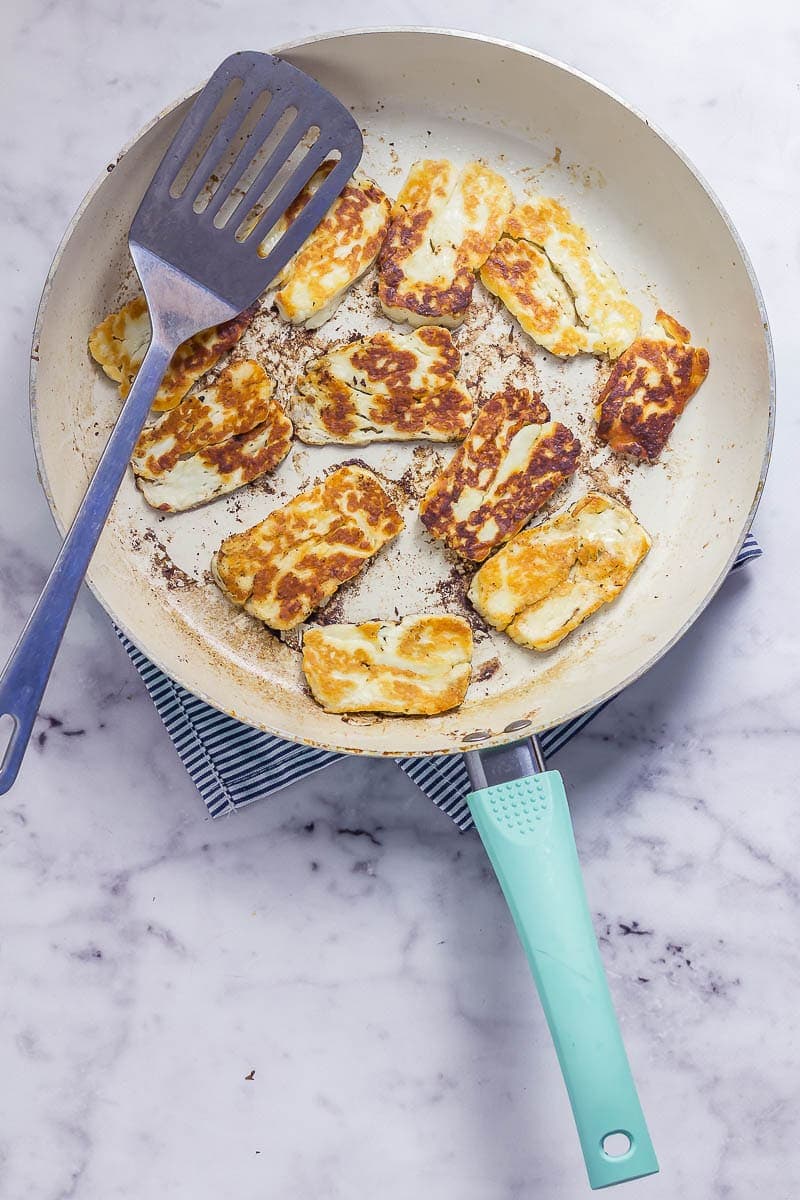 How to cook halloumi:
Although I've posted recipes for a couple of different ways to cook halloumi, the most common way is to pan fry it. It turns out crispy on the outside and soft and a little chewy on the inside.
If you're using halloumi for a salad or in a sandwich or wrap or any other endless number of ways that halloumi is perfect then you need this simple guide for how to cook halloumi!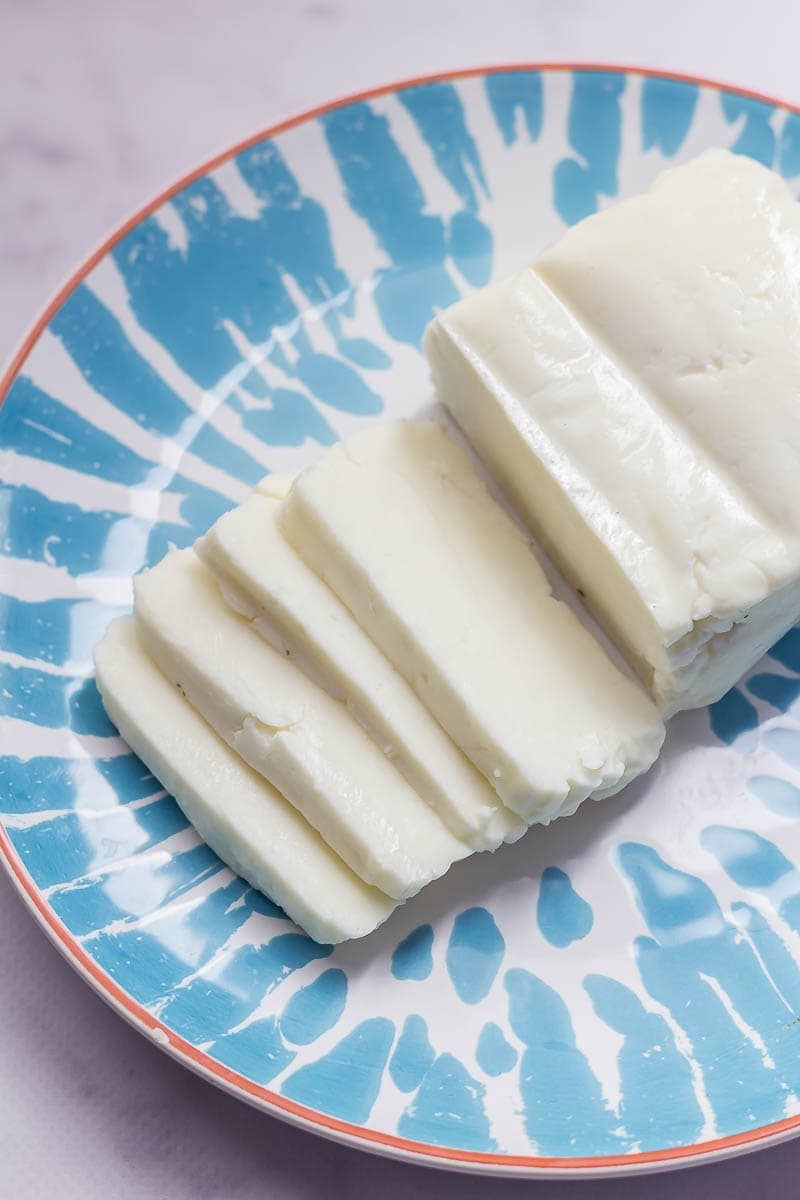 How do you fry halloumi cheese?
Start by slicing the halloumi as shown above. You don't want the pieces too thin because then they'll burn more easily and you'll end up with a salty, chewy crisp. To be fair it'd probably still be tasty because >>> halloumi but still not too thin!
Once you've done that heat a non-stick pan to a medium-high heat.
Add the halloumi slices and cook until browned on one side, it normally only takes a couple of minutes to get all golden and delicious. Gently flip, remember that the halloumi will be quite soft now so be careful, and cook until golden on the other side. Remove from the pan and serve.
Keep scrolling for some ideas on how to use halloumi in different recipes!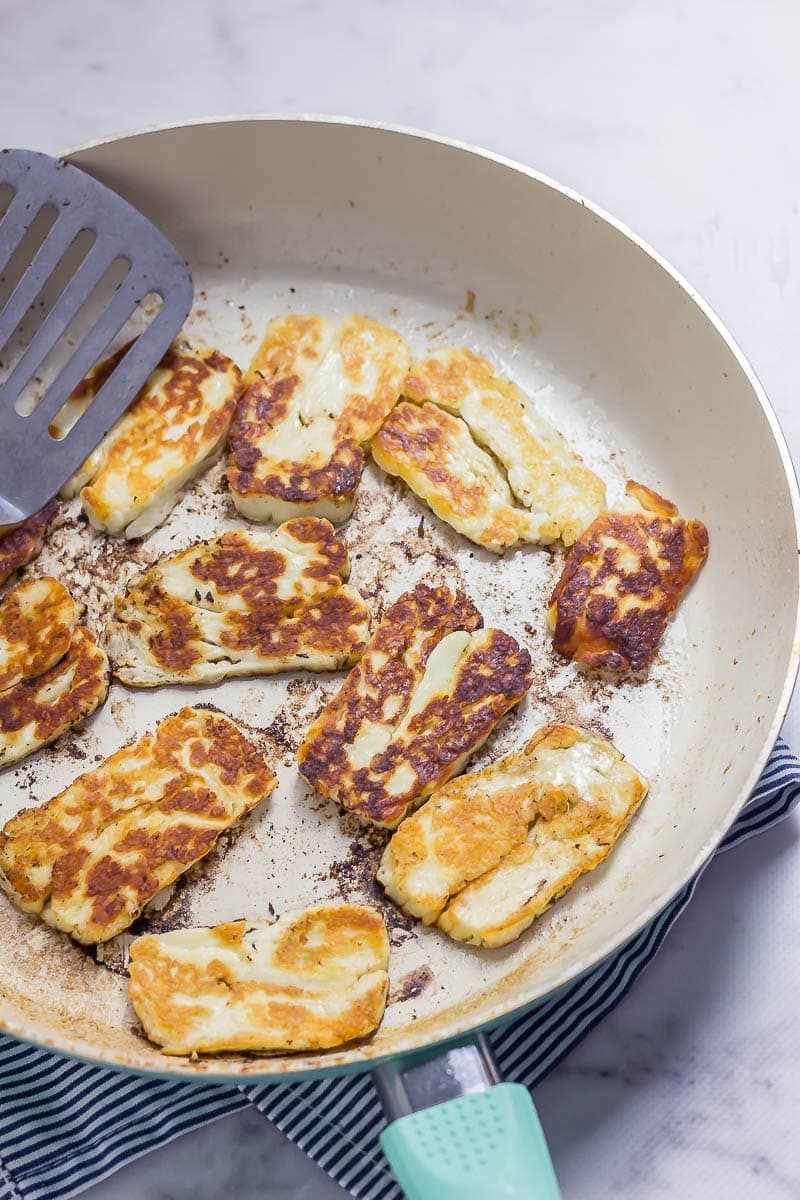 Ok, so that's great but what about cooking it in different ways?
How do you grill halloumi cheese?
Halloumi is awesome on the grill or barbecue. That high heat helps the cheese to become really soft and gooey on the inside which is delicious on a hot day with some really fresh summery salads.
The best way to grill halloumi on the barbecue is to cut it into cubes and put it on skewers. Brush with olive oil and grill for a 2-3 minutes per side.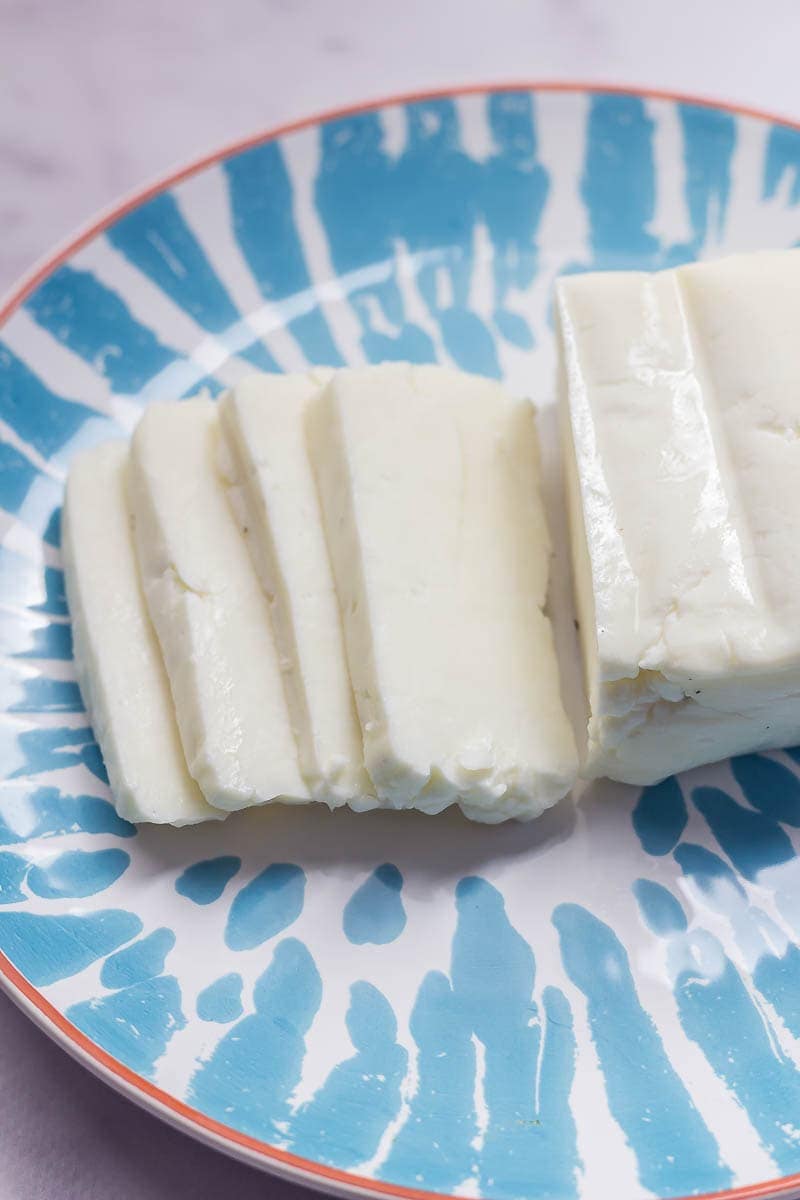 Can you cook halloumi cheese in the oven?
Halloumi works great in the oven. Slice it in the same way as above and lay the slices on an oven proof dish or baking sheet. Drizzle with olive oil and place in a 200°C/400°F oven for about 15 minutes until soft.
Another great way of cooking halloumi in the oven is wrapping it whole in baking paper like I do in this recipe for baked halloumi.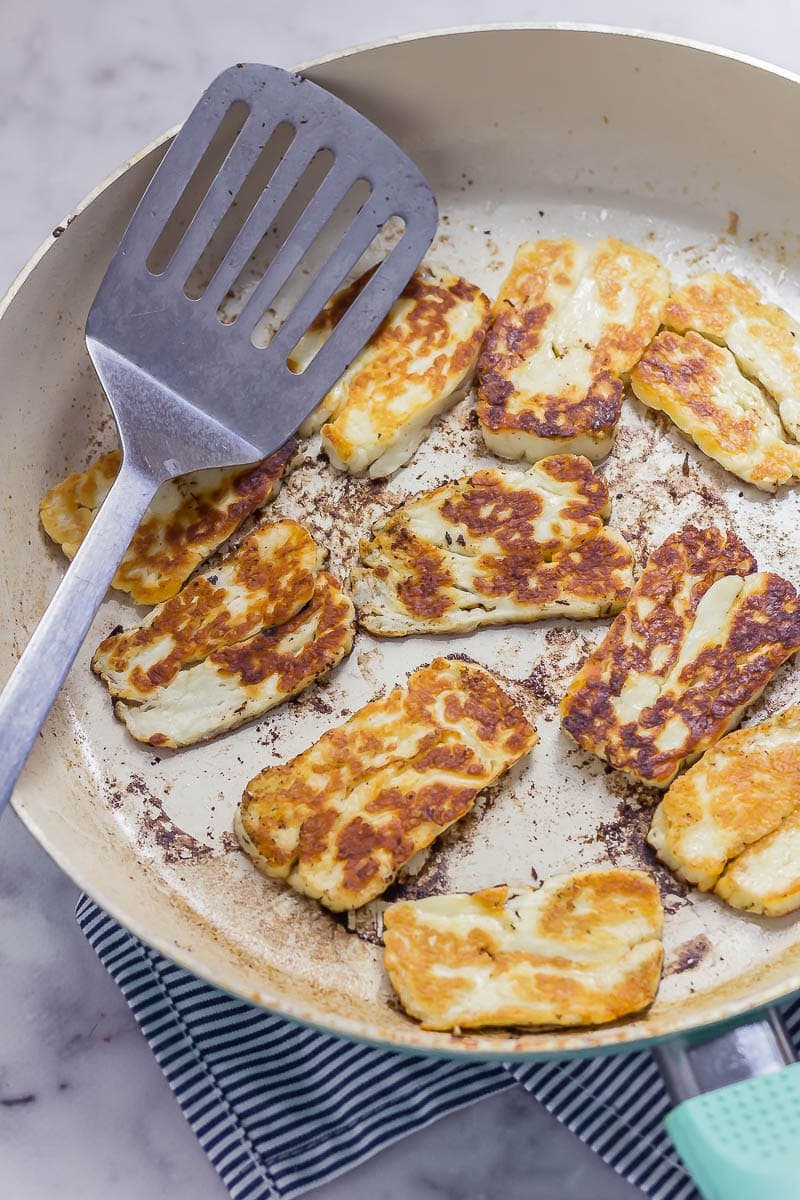 So now you know how to cook halloumi you need some recipes to use it in!
The first halloumi recipe I shared on The Cook Report was a tomato and halloumi bake with courgette and it's still the most popular recipe on the blog. It's so quick to make and gets a good helping of veggies in there too.
It's also made all in one skillet. Once the sauce is cooked then the halloumi is sliced, just like it is in the photos above, and then spread across the top of the sauce and put under the grill (broiler) until browned.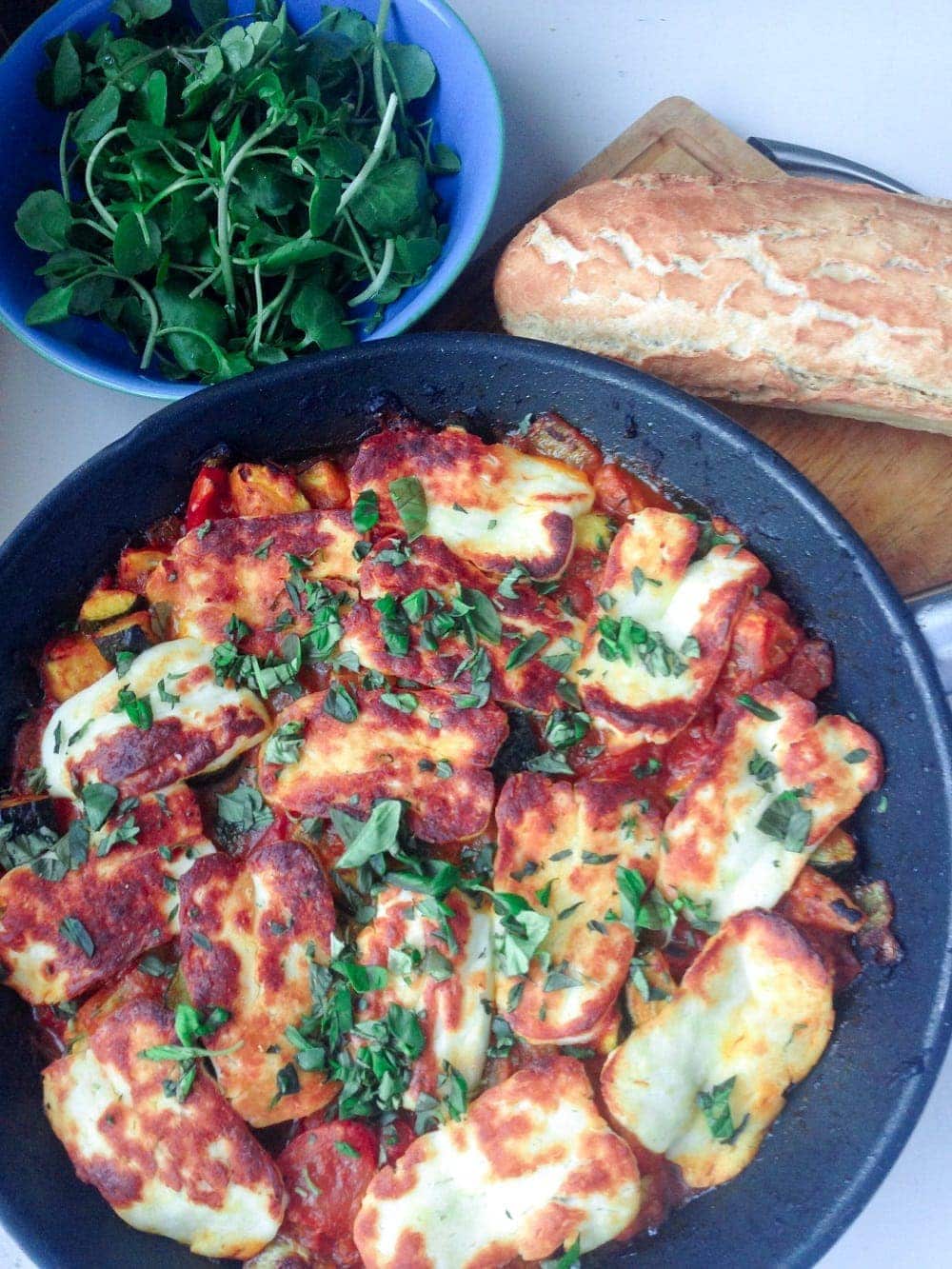 I've also used halloumi as a replacement for meat in a creamy cashew nut curry and it's so delicious. It's probably one of my all time favourite meals. One of those 'what would your last meal be' type situations. That good.
This curry has a super creamy sauce made with cashews and coconut milk which is perfect with the salty cheese. I add in the step of quickly frying the halloumi before putting it in the sauce because it gets that lovely crispy outside.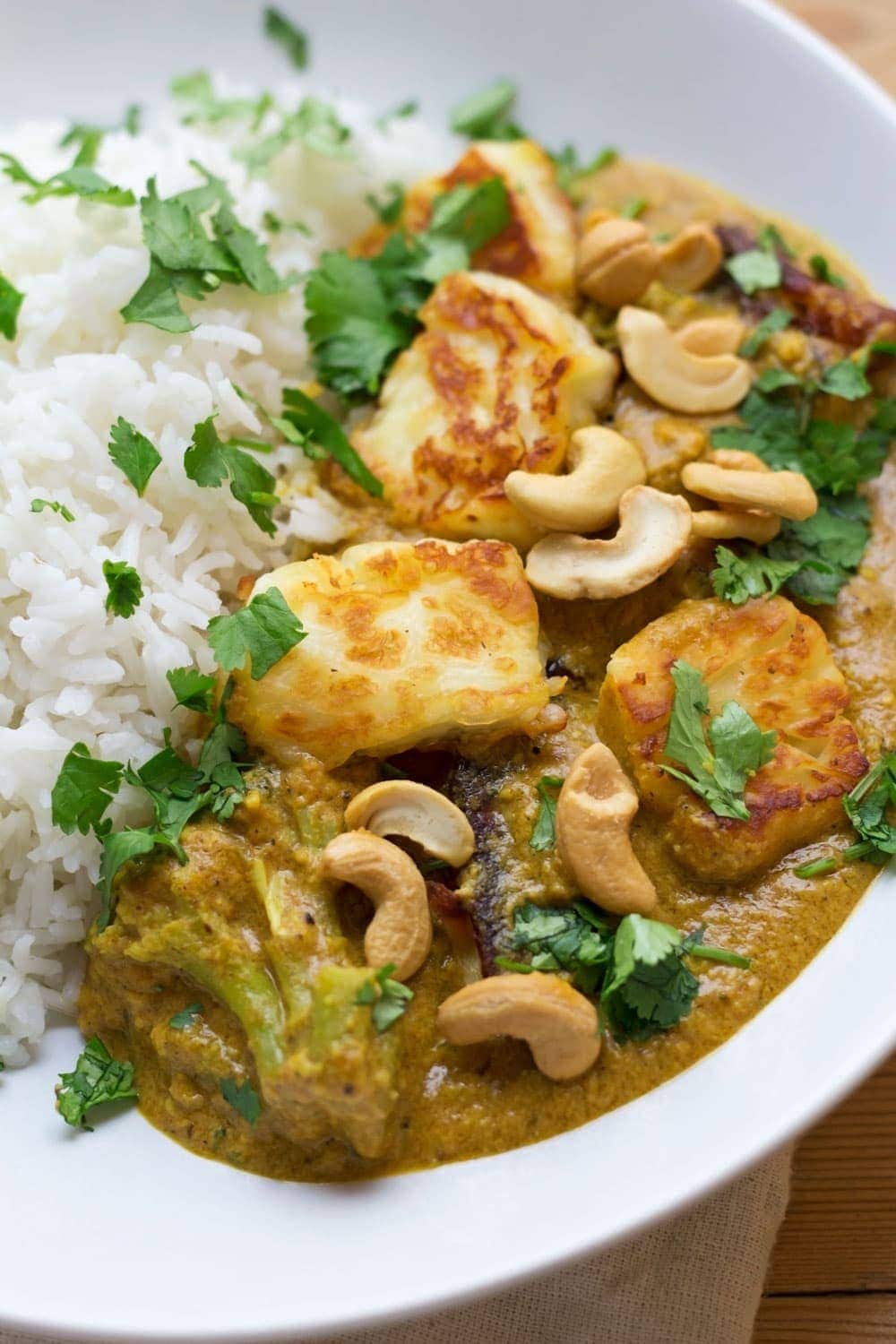 Halloumi is one of the best summer ingredients. I use it all the time in salads, wraps and sandwiches. One of my favourites is this harissa halloumi salad with couscous. It's got loads of Mediterranean vegetables, harissa flavour and fried halloumi.
Take this salad to your next barbecue or summer party and you'll be the most popular person there.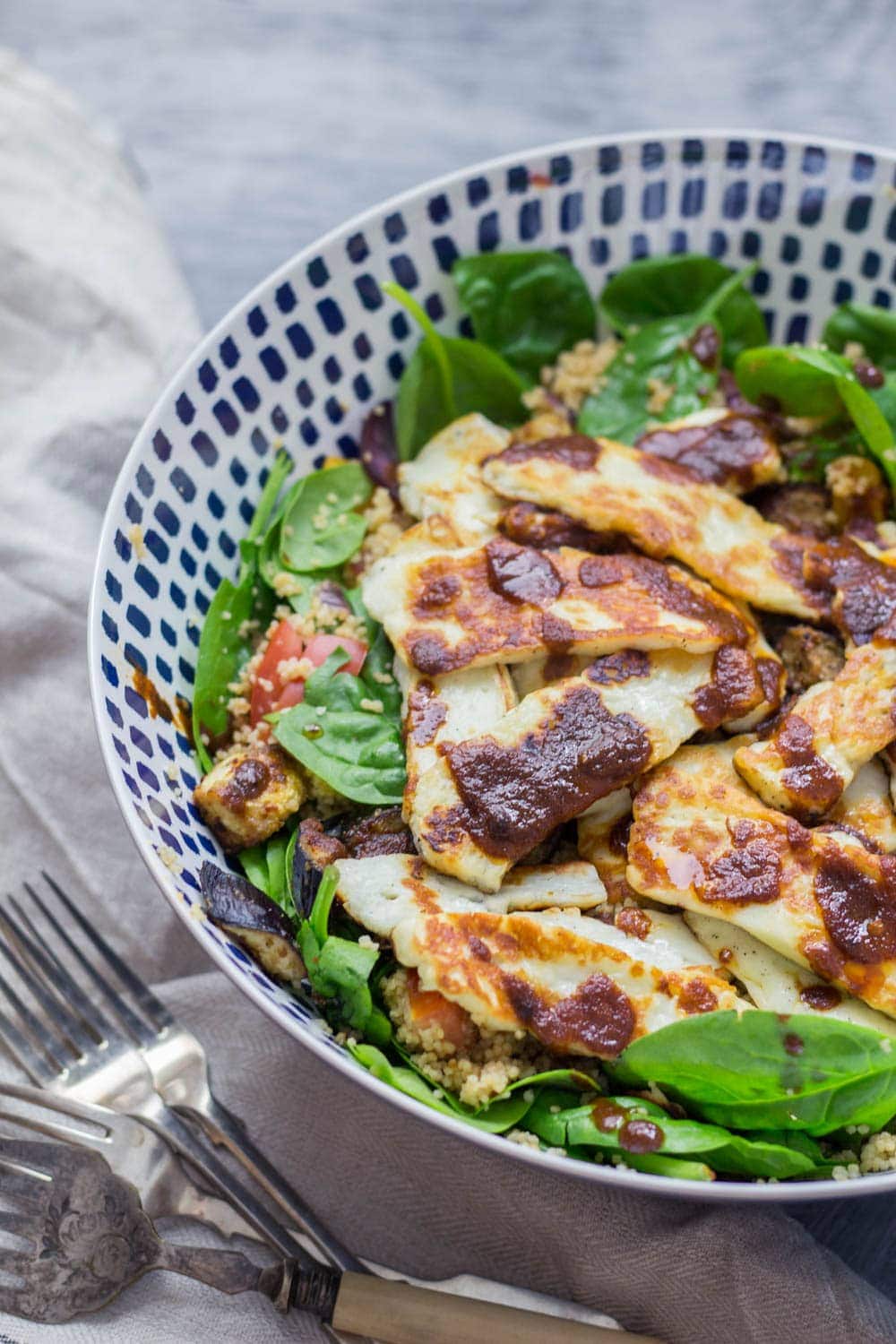 So, there you have it. How to cook halloumi and how to use it in some delicious recipes. If you want more halloumi recipes, and surely you do, then find all of my favourites here.
How do you like to use halloumi in your cooking? Share your ideas below!
Have you made one of these halloumi recipes?
Make sure you're following The Cook Report on Instagram and use #TheCookReport to share your photos. I love seeing what you're making!
Useful Equipment When You're Cooking Halloumi:
Products from Amazon.co.uk
‹ ›